American Express is using QR codes and billboards to promote small businesses
July 11, 2022 • 4 min read
•
•
As small businesses continue their pandemic recovery and reach new customers despite new economic uncertainty, American Express is adding new layers to ongoing efforts to get people to "shop small."
Along with giving local businesses new tools for marketing on social media and other platforms, the financial services company is rolling out a new campaign in several major U.S. cities that aims to use QR codes and digital out-of-home ads to drive traffic to local businesses. The campaign — which launches today in New York, Los Angeles, Chicago, San Francisco — invites people who scan the code to visit various nearby businesses such as cafes, clothing stores and barber shops.
The efforts are part of Amex's efforts to help small businesses since the 2008 financial crisis, evolving from a one-day effort each year into a year-round initiative. The latest updates come just a day before Amazon's annual Prime Day as the giant continues to compete with a wide array of local businesses.
"What we hear time and time again is these businesses recognize the critical importance of marketing," said Marianne Rausch, vice president of American Express's Small Business Saturday and Shop Small. "Related to that, they recognize the role of reaching social media customers. But they are either not marketing experts or too busy and have so much going on that it's challenging to stay on top of current trends and understand the best ways to utilize these platforms."
American Express isn't the only major company partnering with small businesses. For example, Apple worked with local Los Angeles coffee shops to promote both Apple Pay and Apple TV series like "Loot" and "Ted Lasso." Later this summer, Amex will begin a pop-up concert series with Sirius XM that brings major artists to perform in small local venues.
Karine Hsu, co-founder of the creative agency Slope Agency, said it can be effective when brands partner with local shops. Other things businesses have been experimenting with include SnackPass, which she said has been popular around college campuses to help drive loyalty using both QR codes and a gamified app. TikTok has been a "gamechanger" for local businesses, especially the case when a company taps into any viral trends, which can lead to long lines at restaurants and coffee shops.
"It depends on the owner and how digitally savvy the owners are," Hsu said. "For these smaller restaurants, I've noticed it's like the sons or daughters that tell the parents. I feel like Facebook, Instagram, Google are fine, just honestly a bit more 'upkeep' if anything."
Rising ad costs have also made it harder for small businesses to reach the right audiences, said Jeff Philbin, director of business strategy for the Tampa Bay-based agency Schifino Lee Advertising & Branding. He said spending slowed while Apple rolled out changes to iOS that limited targeting on Facebook and Google, but while that's trended upward again, algorithm updates make organic social media more competitive. Instead, Philbin said the agency's CPG clients have found more success with organic SEO and partnering with influencers to back-linking.
Small businesses seem increasingly open to experimenting with how they reach customers. According to an August 2021 survey by Statista, 45% of shoppers in the U.S. said they'd used a marketing-related QR code in the three months. Meanwhile, a May survey conducted by the marketing platform CallRail found that 91% of respondents tested a new marketing channel in the past year while 80% tested an experimental campaign. However, a third of respondents said they found it hard to compete with other small businesses or larger brands on social media or other platforms.
Businesses are increasingly able to rely on QR codes to engage with customers more than when they happen to walk by a store, said Raleigh Harbour, president of the URL-shortening service Bitly, which acquired the German QR code company Egoditor in December. He said links and QR codes also allow small businesses to have more direct relationships and more information than just relying on walled gardens like Google and Facebook.
"Small businesses more than ever before now have the ability to tap into technologies and find new ways to engage customers that have historically been the domain of larger players," Harbour said.
https://digiday.com/?p=454881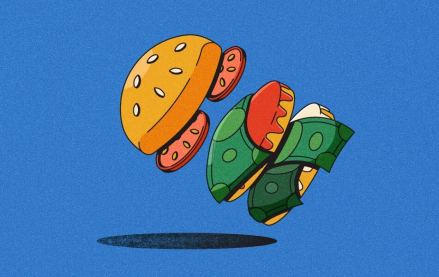 November 28, 2023 • 6 min read
As more influencers look to get into food content creation, brand opportunities are following.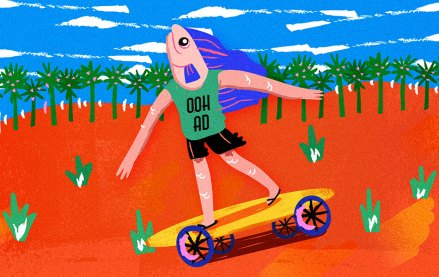 November 28, 2023 • 7 min read
As major marketers like Maybelline experiment with faux OOH, more marketers are open to the idea.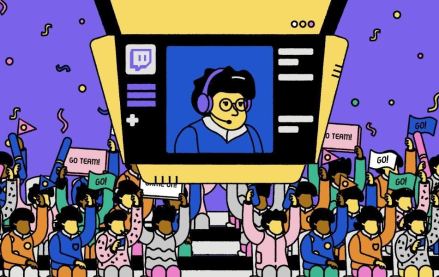 November 28, 2023 • 4 min read
The love affair between Alienware and Team Liquid does not mean that every esports organization is suddenly going to be all-in on wooing the endemic brands they once spurned in 2024. These days, esports organizations' varying level of interest in endemics is a matter of their broader brand identities — which are rapidly diverging.