How Amazon is using training programs to target ad buyers
October 16, 2017 • 5 min read
•
•
On a breezy day in late September, Tod Harrick and his team of around 50 consultants were invited to Amazon's Seattle headquarters to take a new four-hour training course called E-commerce Training Academy. There, he and his colleagues learned how Amazon's major advertising programs — Amazon Advertising Platform, Amazon Media Group and Amazon Marketing Services — worked, where ad placements would appear as well as targeting options and changes that agencies needed to know about.
After the training, Harrick and his team took and passed a test, becoming Amazon-certified. "I thought I would know most of the things in the training, but my bet was wrong," said Harrick, vp of product for retail consultancy Marketplace Ignition, which was acquired this year by WPP-owned agency Possible. "For instance, I learned that AAP changed from a managed-service program to a self-service tool, and Amazon extended AAP to dynamic programmatic ads to duplicate what you can do in AMS."
In addition to E-commerce Training Academy, Harrick's parent agency Possible is also part of Trusted Creative Partners, a training program Amazon developed around two years ago for select agencies — most of which are creative shops — to get familiar with ad creative on the platform.
Amazon is building its advertising business and constantly updates its ad offerings. But getting training from Amazon like Harrick's team seems to be rare, with only five out of the 13 media and retail agencies Digiday contacted for this story receiving it. And the agencies that received training have had varied experiences. Amazon didn't respond to requests for comment.
"As a whole, Amazon doesn't train anyone. It lets service providers figure stuff out and then educate users," said James Thomson, partner of Amazon consultancy Buy Box Experts, who previously worked for Amazon for six years. He said his agency typically chats via phone with Amazon's salespeople to know what the ad offering is. Amazon offers some basic training to new sellers on how to create an account and list products, for example, but the training is not particularly advanced, according to Thomson.
"Basically, think of it as a library full of books, but no librarians and no teachers to teach you to read," he said.
Like Thomson, most agency executives interviewed for this story were unaware of Amazon's training programs. But a few shops were invited to training programs like Trusted Creative Partners and special workshops at Amazon's Seattle headquarters.
One source from an agency that wasn't invited to training programs or workshops said Amazon has come to her office a couple times over the past few months to give search-marketing training. "There's no regularity or a set curriculum," said this person. "Amazon comes to our office as needed when we have questions on the platform."
Agency iCrossing appears to be having a similar experience. Its head of search, Jacob Davis, said while he is not familiar with E-commerce Training Academy or Trusted Creative Partners, Amazon has offered trainings in the iCrossing office, and Davis' team often visits Amazon's New York office so the two groups can understand each other's sales processes and Amazon's ad products. "I don't know if the experience that we have with Amazon is any different from other agencies," said Davis.
Meanwhile, Angela Edwards, vp of marketing and client services for Trusted Creative Partner agency Catapult Marketing, said the program keeps Catapult informed on changes and updates on the layout of product detail pages and promotional offerings, which Amazon updates every quarter. Two Amazon executives conducted the first — and only — in-person training that Edwards' team received from Amazon in her office around two years ago, and her team has communicated virtually with Amazon on questions and suggestions since then, according to Edwards.
"Amazon is constantly changing, so it's important to keep abreast of those updates," she said. "Amazon has no time to talk to you. It is usually more responsive to agencies in Trusted Creative Partners."
The training experience of Kayla Bond, senior director of content strategy for VML-owned Rockfish, which is a member of Trusted Creative Partners, seems to go more in-depth. Bond said Amazon offers training every six months, which consists of about eight Amazon executives coming to her office for a full-day immersion.
"The training is a little bit of both ad creative and how to use Amazon's ad programs. For the most part, it is about AMG and AMS," said Bond. "But we do discuss additional ad opportunities for Alexa, Kindle and Brand Stores, etc."
Bond said she has heard of E-commerce Training Academy, but her team hasn't received any information about the program or its benefits. She said Rockfish has been invited to invite-only training sessions facilitated by Amazon Media Group for agencies in its Seattle headquarters. Each session is around a day long and focuses on how to leverage the Amazon Media ecosystem to fuel the Amazon flywheel, according to Bond. "The session is unique, as it brings in Amazon team members across disciplines to a single location to present their point of views and best practices as it relates to devices, AMG, AMS and special programs," she said.
As Amazon's ad offerings become more sophisticated, Thomson believes Amazon should offer every agency more clarity on things like bidding strategy for the platform's advertising programs. For instance, for the headline ad option, which appears right below a search query on Amazon, it took Thomson's team months to figure out that if a media buyer puts multiple keywords into the same ad campaign, Amazon averages out bid levels rather than maintaining the highest bid price, he said.
"It is rather technical stuff, but actually very important, as there is no meaningful documentation and a lot of wasted time and clients' money figuring this stuff out," said Thomson.
While ad training from Amazon keeps select agencies informed on new ad features, it seems to only address the basics. "You don't come out of E-commerce Training Academy and can immediately operate Amazon's ad platforms at a high level — it is up to you to learn and manage those things day to day," said Harrick. "I don't think it is in Amazon's interest to teach agencies the ins of outs of its ad tools on a daily basis."
https://digiday.com/?p=258740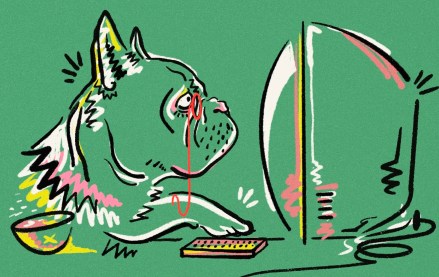 October 2, 2023 • 7 min read
•
•
When it comes to agencies, both of Meta's older sibling social media platforms may be past their primes.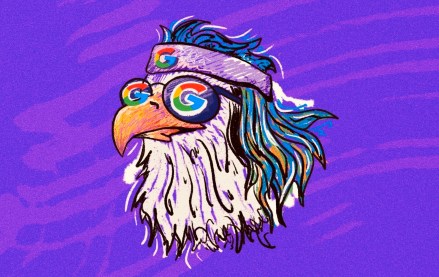 October 2, 2023 • 3 min read
•
•
The legal battle sees Apple and Google et al attempt to conceal their inner workings, developments that mirror the experience of their media customers.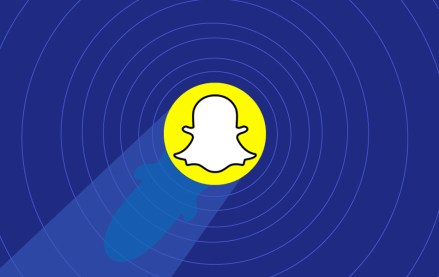 September 29, 2023 • 3 min read
•
•
"We are not diminishing the importance of AR," he said. "In fact, we are strategically reallocating resources to strengthen our endeavors in AR advertising and to elevate the fundamental AR experiences provided to Snapchat users."