'The one to watch': Amazon is set to turn the duopoly into a troika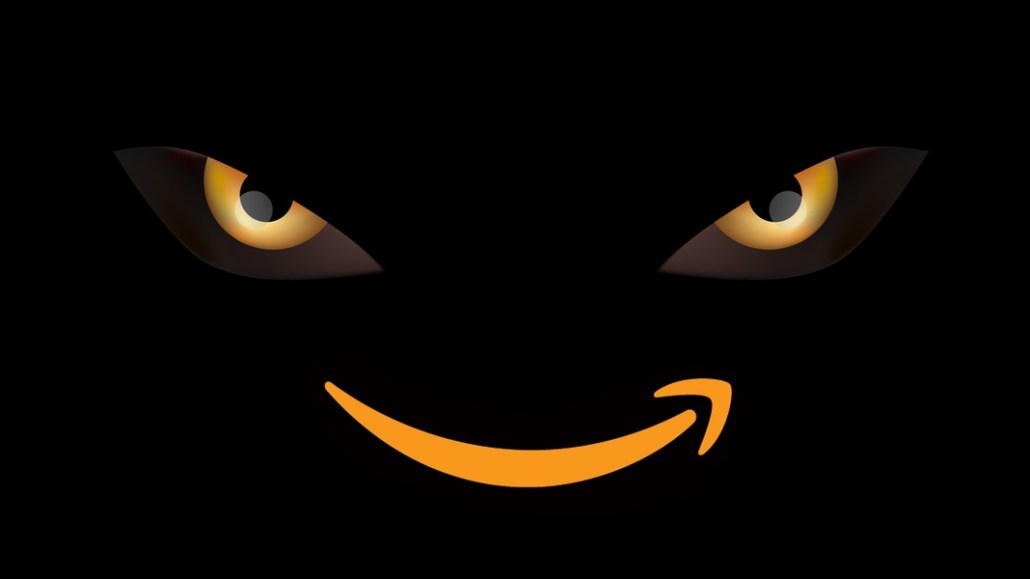 Amazon continues to lurk as the most likely candidate to turn the Facebook-Google duopoly into a troika.
That was the overwhelming feeling coming out of the Financial Times' media conference today in London. The online behemoth's future emerged as a key talking point for telecom companies, advertisers and media owners alike. Speculation has grown as to where the aftershocks of Amazon's move into media will be felt most, with executives from Vodafone, WPP and ITV among those at the conference to offer their opinions.
Amazon's potential to bypass brands
WPP CEO Martin Sorrell recounted a recent conversation with a client who pointed out that Amazon could easily use Alexa to connect consumers with preferred product providers at the cheapest cost.
"That's very powerful," Sorrell said. "What's interesting is how clearly they [Amazon] are trying to distribute those devices as quickly as possible. Every one of the fearsome five [top five technology companies] has a voice-activated device. The big, explosive struggle is going to be who dominates the consumer with these devices."
Echo, the device Amazon's Alexa AI sits on, will ship more than 10 million units in 2017, a 300 percent increase compared to last year. Furthermore, penetration of these voice-controlled devices, including the Echo, could potentially exceed 40 percent of U.K. homes by early next year, according to Radiocentre.
The rebuttal to that disruption, suggested Sorrell, is advertisers betting on more Dollar Shave Clubs. Unilever bought the razor-blade merchant last summer to get direct access to its community, and others will need to follow or risk missing an opportunity to exploit retailers' loosening grip on distribution.
Sorrell's unease with Amazon is also felt by businesses like Vodafone, which excused itself from the initial content rush, while BT bet big on sports and Telefónica pumped tens of millions of euros into creating original shows in Spain. These firms benefited from an initial "bonfire" of content before struggling to maintain their positions as Amazon and Netflix rose to prominence, said Vodafone CEO Vittorio Colao.
"[Telcom companies] now face intense competition from technology giants, such as Amazon and Google, which operate at an entirely different level," he said. It's why Amazon, for Colao, is the "one to watch." It has the "money, the shareholders, the data and the investment allowing them to do everything," whether that's producing content or providing OTT services.
What Amazon can do that no Vodafone or broadcaster can do as well is personalize content — or monetize its data. As telecom companies set out their stools for content, people will gravitate to "the players and services that can support the right curation that you can trust," said BBC Worldwide's chief executive Tim Davie. "It's not just about quantity," he added, "but quality, too. You need to include the expertise of telcos to personalize and target that curation process."
It explains why Vodafone's response to Amazon and the broader spectrum of convergence has been to bide its time, eventually deciding it must concentrate on becoming a distribution platform for content and not a firm that seeks to bid on or commission content.
A growing coalition of frenemies
Not everyone views Amazon as a threat. Both BBC Worldwide and ITV view the sprawling business more as a frenemy, echoing the relationship it has with retailers. And why would they when the likes of Amazon and Netflix have become huge customers as much as they have been existential threats.
"If you look at single country broadcaster commissioner, you cannot compete with Amazon," said Davie, offering some insight into why the BBC's commercial arm has decided to work with, and not against, the business. Debate over Amazon's future reflects a wider reappraisal of where the opportunities in media and technology lie. Consequently, early giddiness has given way to caution for those steering the converging industries of media, advertising and telecommunications.
"There are few companies that are both full partners and full competitors," said Davie. "There is no one who is the outright enemy. Ultimately, my customer now might be my competitor tomorrow."
https://digiday.com/?p=240391