The Amazon effect echoes across the industry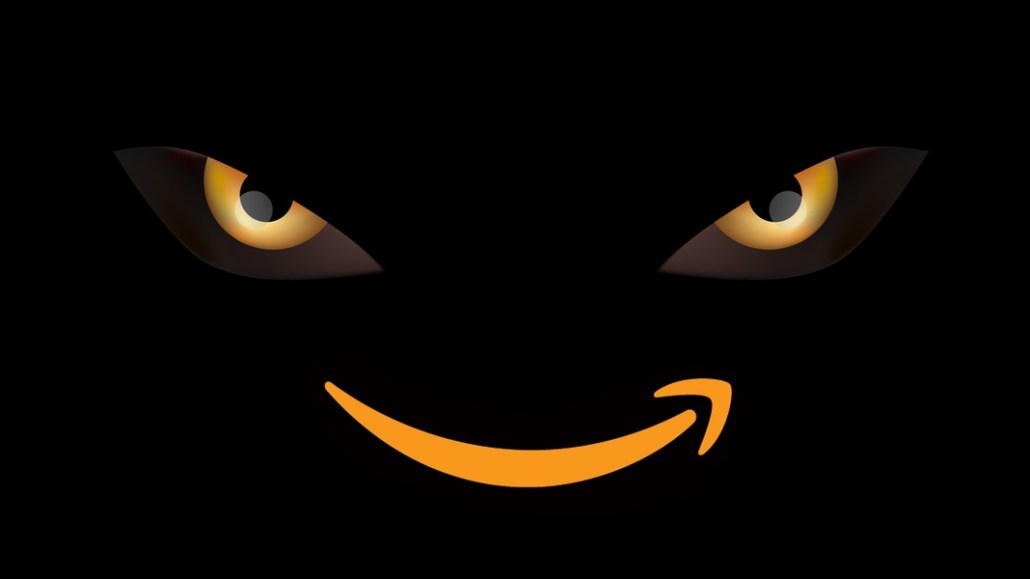 If there's a word that's echoing through the media and marketing industry these days, it's Amazon.
The e-commerce giant, which has made moves everywhere from content, to advertising, to all sides of the retail coin, is top of mind for most brands. Amazon was mentioned in over 100 company quarterly earnings calls in the past 90 days, from McDonald's and Ralph Lauren to CVS and Disney, according to Seeking Alpha which analyzed Bloomberg data.
Investors want to know how companies are working with the increasing power of the e-commerce giant. The discussion spans categories from retail and real estate brands to video giants.
Here's where Amazon's effect is most keenly being felt.
Brick-and-mortar retail
The rise of Amazon has caused an increase in online shoppers as brick-and-mortar stores close. So far, 16 real estate companies, concentrating on everything from retail to senior housing, were questioned about their strategies to compete with Amazon, according to Seeking Alpha.
David E. Simon, CEO and chairman of Simon Property Group, which owns malls in 37 U.S. states and Puerto Rico, was asked whether a mall chain could be bought out by Amazon as easily as Whole Foods. "Well, I have a lot of interesting thoughts on it," he said, "but I will provide none of them on the record. I will tell you it's not a very fun environment. We're working extra hard. We're pounding the pavement more than ever. … We'll use the best judgment we can. And hopefully, we make the right decision, some of which we do a lot of times. But sometimes, we make the wrong decisions."
Overall, Simon said he isn't prepared to say the environment will get easier; however, there is room for optimism. One way the company could compete with impending closures, said Simon, is to work out more short-term deals with tenants. The growing number of entrepreneurs also gives hope to malls. "Lots of people want to start up a business," said Simon. "We're seeing an explosion in the food area. We've obviously seen explosion in the fitness and wellness area, cosmetic area."
In the retail space, one topic that continued to come up in earnings calls is Amazon's recent acquisition of Whole Foods. Most retailers have been comforted by the news. For instance, Regency Centers Corporation, which owns several shopping centers, believes the fact that Amazon is investing so much in physical locations proves the impact of brick-and-mortar stores to the consumer. "Amazon's announced purchase of Whole Foods reinforces our conviction that a well-located bricks-and-mortar presence that is convenient to the customer is a critical component to the success of any omnichannel platform," said Hap Stein, chairman and CEO of Regency Centers Corporation.
Content and video
Amazon's development of original video content has rivaled Netflix. Disney has responded by opting out of its partnership with Netflix and launching its own streaming service. Bob Iger, CEO of The Walt Disney Company, said it's "an entirely new growth strategy for the company, one that takes advantage of the opportunities the changing media and technology industries provide us to leverage the strength of our great brands."
Delivery
Even if they don't directly compete with it, Amazon has changed the game for many brands when it comes to what customers expect. The growth of same-day delivery options means other companies feel the pressure to follow suit. That's why brands like Rent the Runway have begun altering logistics structures to start testing same-day delivery in Manhattan, for now. McDonald's feels the same way. CEO Steve Easterbrook said Amazon "demonstrates how disruptive the business world is and how quickly it moves. And we continually challenge ourselves to be our own internal activists." He pointed to the chain's launch of delivery options as a way to answer that challenge.
Pharmaceutical brands
Amazon seems as though it's about to enter the health care market, recently testing its Echo device in hospitals and creating a secret team of health-technology experts. Naturally, investors want to know whether health care companies are viewing Amazon as a competitor or potential customer. Express Scripts, Cardinal Health, CVS Health and Walgreens were all asked about the e-commerce giant in their quarterly earnings calls.
Last week, CVS Health CEO Larry Merlo acknowledged the pressure, but insisted that CVS could contend with Amazon if it was to enter the space. "There's no question that Amazon is a competitor in the marketplace," he said. "They've done a great job, and you don't take anything they're doing for granted. But at the same time, I think we have a lot of capabilities and a value proposition that can compete effectively in the market."
On the other hand, Walgreens CEO Stefano Pessina said the chain wouldn't turn down a partnership with Amazon if it came to it. "We wouldn't exclude to analyze the new situation of the market," said Pessina, "and to find our place adapting ourselves." Express Scripts, too, sees Amazon as a possible client. CEO Timothy Wentworth was asked last week if Express Scripts would be willing to reimburse Amazon for delivering drugs to homes. Wentworth expressed his enthusiasm for a partnership with the e-commerce giant. "If Amazon were looking to become an efficient provider in networks, we would welcome that opportunity," he said. "We think Amazon is a great client for us. We think they are a company that if they choose to move in a direction, we'd be interested in working with them."