'It's the Amazon approach': Post-IPO, Farfetch's path to profitability
September 21, 2018 • 4 min read
•
•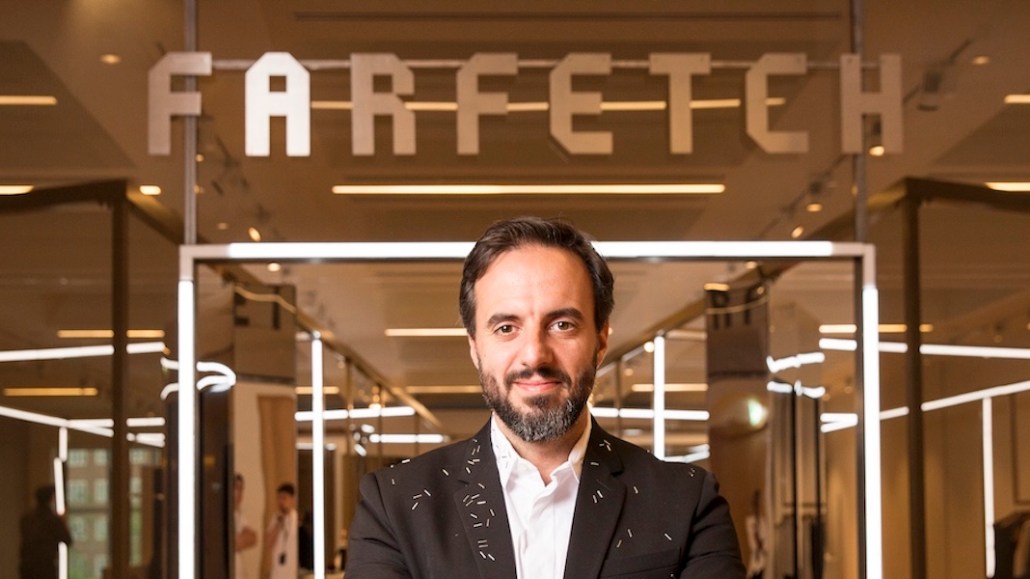 Farfetch, the online marketplace that aggregates luxury clothing and accessories from brands and speciality boutiques all over the world, has a heavy burden on its shoulders. Now public, the e-commerce company, built on an expensive infrastructure of data technology, is setting out to prove it can change the way fashion operates.
It's well-positioned. Its shares started selling on the New York Stock Exchange Friday at $20 each, targeting $885 million, and landed it a $5.8 billion valuation, topping expectations of $17 per share and a $5 billion valuation. By noon, stock prices had already shot up 42 percent, to $28.45 apiece, raising the company's valuation to more than $8 billion.
For a company that's never turned a profit, that's a big price tag. But stockholders are placing a bet, rather than buying into something that's already proven — just like the story of retail marketplaces.
"Farfetch is benefitting from being at the crossroads of two extremely highly valued industries: luxury and online marketplaces," said Adrien Nussenbaum, the CEO and co-founder of Mirakl, a retail marketplace platform. "As a result, it's being valued at the same multiples of the Amazons and Alibabas of the world. At some point, investors will want to see profitability, but with marketplaces, investors have proven to be patient with profitability."
Thanks to its marketplace model, Farfetch doesn't own the product it sells, which according to its S-1 filing, is a 5.7 million-item count carried from 3,200 brands. So, unlike traditional multi-brand retailers as well as Farfetch e-commerce competitor Yoox Net-a-Porter, it's not burdened with overhead, the volatility of accurately predicting inventory buys, and dealing with unsold merchandise at the end of the season with promotions and buybacks. As a result, Farfetch has navigated global expansion nimbly: It's inked deals with Chalhoub Group in the Middle East and JD.com in China to service local customers as well as onboard more regional boutique sellers.
And while Farfetch spent nearly $50 million acquiring customers in 2016, and counted a total of 1.1 million active customers in its S-1 filing, its easiest path to profitability is in building out technology for other fashion companies. Farfetch Black & White, an e-commerce management platform, and Farfetch Store of the Future, its in-store technology platform, fill out Farfetch's total business services. Black & White operates the e-commerce sites for brands like Manolo Blahnik, and the Store of the Future operating system is used most notably by Chanel, which doesn't sell online, to bring in-store technologies to life.
"If you piece it all together, Farfetch is in a position to replace wholesale, at its most ambitious," said Thomas Sineau, retail analyst at CB Insights. "It's an intermediary retailer brands can use to raise awareness and reach, as well as improve their own direct channels. To justify its valuation, you have to consider that it's more than a luxury marketplace: It's a proprietary technology company. It's not working with third-party tech companies doing business with a bunch of similar companies."
In the pursuit of profitability, Farfetch's goal is that this investment will eventually pay off financially. It currently has a team of 631 data engineers and scientists investing in the data technology, including machine learning and algorithms that inform its marketing and e-commerce decisions, and is fed back to brand partners so that Farfetch is positioned as an invaluable source of customer insight. It's also investing in the technology it believes will shape the way people shop both online and in stores, like augmented reality and personalization capabilities that link store channels.
The other piece is luxury customer service. Nussenbaum reinforces the Amazon parallels: Amazon is allowed to cut its profit losses so long as it's diversifying its revenue channels and servicing the customer in such a way that harbors long-time loyalty. Through initiatives like 90-minute delivery, white-glove concierge service, and personalized recommendations, Farfetch is developing the way the next generation of luxury customers shop.
"In a lot of ways, it's the Amazon approach: Don't focus on inventory. Focus on customer experience, data capturing and perfecting the marketplace model," said Nussenbaum.
Of course, luxury e-commerce competition poses a threat as Farfetch fights for market share, but Sineau sees a future of fashion where Farfetch is sitting pretty regardless.
"We're going to see consolidation in this space, so it's not out of the questions that someone is likely going to come knocking. It could be Kering, when you consider how Farfetch has cozied up to Gucci," said Sineau. "Not all platforms will need to exist on their own, and Farfetch has proven itself valuable."
https://digiday.com/?p=304344
December 8, 2023 • 3 min read
For Atlas Creative, expanding into Roblox is not solely a play to scale up. The company believes there are concrete benefits that will come with having a hand in multiple metaverse platforms.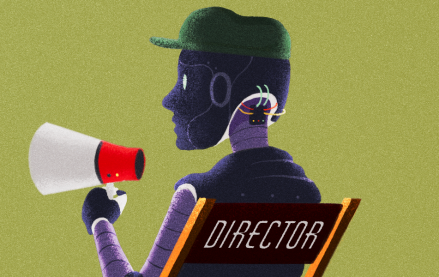 December 8, 2023 • 5 min read
Since ChatGPT became a breakout hit, the names of numerous AI companies and products have entered the cultural vernacular.
December 8, 2023 • 4 min read
Even as linear TV ad spend declines, 23andMe is reinvesting in the channel to boost brand awareness.