How Alibaba is positioning itself to crack Amazon's dominance
January 3, 2018 • 5 min read
Early last summer, Jack Ma, chairman of Alibaba Group, flew to Detroit to deliver a keynote in his company's first-ever conference in the U.S. His pitch to over 3,000 conference attendees: E-commerce is booming in China, and Alibaba can help small-to-medium businesses oversea tap into that opportunity.
Ma, who has cast himself in his own kung fu movie, is not yet a household name in the U.S. like Silicon Valley tech titans. But Alibaba's eye-popping growth — it rang up $25 billion in sales over Singles Day in November — makes Ma as the one force, outside of government intervention, that could smash the chokehold of Amazon. When pitching international brands, Ma and his team position Alibaba as a helper that bridges the gap between western sellers and Asian consumers, as the name of its conference indicates. They emphasize that different from Amazon, Alibaba doesn't tightly hold consumer data, create its own private labels, or keep any inventory. As more and more brands in the U.S. are bristling at Amazon's dominance, Alibaba could become a silver lining.
"For us, globalization means reaching two billion consumers and 10 million retailers around the world," says Michael Evans, president of Alibaba. "Our next step is facilitating the cross-border trade globally for brands, retailers and agricultural producers."
Evans says that Alibaba's globalization encompasses two pillars: A consumer strategy and a merchant strategy. The former is going to be focused on developing countries, primarily Asia, where middle class is emerging, while the latter is focused on developed countries where brands offer "safe, high-quality and interesting" products, says Evans.
"It's a huge cross-border opportunity, but it's pretty challenging [to manage] from payments to logistics to data," he says.
Eye on e-commerce
Alibaba's third-quarter earnings report shows that as of this September, the company's retail business in China generated around $40 billion in revenue, up 64 percent from the same period a year prior. Retail in China also represents 72 percent of Alibaba's overall commerce revenue. In comparison, Alibaba's international retail is much smaller, merely $3 billion in revenue, but that represents a year-over-year growth of 151 percent.
Outside of China, Southeast Asia is Alibaba's major focus. In order to support its expansion into the region, Alibaba invested nearly $1 billion this June in Lazada — an e-commerce platform that has presence in Indonesia, Malaysia, Singapore, Thailand, Vietnam and Philippines — to raise its stake from 51 percent to 83 percent. Alibaba's mobile payment service Alipay — which has more than 520 million users globally — is also widely adopted in Southeast Asia.
While Alibaba has been leading e-commerce in China and potentially in Southeast Asia, the company faces headwinds in developed countries like the U.S., where Amazon plays a dominant role.
The Amazon challenge
To develop brand partnerships in the U.S., Alibaba has built a team of around 330 people working on payments, cloud engineering, logistics, business development and public relations in cities like Washington DC, San Francisco and New York City. Alibaba positions itself as a facilitator that helps U.S. brands sell outside of their country — there are around 7,000 U.S. brands selling on Alibaba's Tmall alone, including Apple, Starbucks and Victoria's Secret, according to Evans. Of course, one pressing task for Alibaba's U.S. team is to differentiate the company from Amazon.
"A big difference is, we share all of the data with brands on what consumers are doing on our platforms, while Amazon doesn't share any data," says Evans. "Because of the data, brand building and customer acquisition are the two things that brands can do on Alibaba, and they differentiate us as a platform and Amazon as a retailer."
Charlie Cole, chief digital officer Tumi that sells both on Amazon and Tmall, agrees that Alibaba's data is better and more actionable than Amazon. "Amazon's data is basically indexing the square root of an index's index," says Cole. "It makes me want to scream."
But at the same time, Cole thinks that compared to Alibaba, Amazon is a little better about being transparent about its advertising options and how the company combats counterfeits. "The two companies are virtually identical in my opinion," he says. "They both come with the exact same strengths and weakness: Massive scale, zero respect for brand protection, and general aloofness as it pertains to policing their marketplaces."
Counterfeit could be a roadblock in Alibaba's expansion in the U.S. For instance, the United States Trade Representative added a passing mention of both Taobao and Tmall in its 2015 notorious markets report. In spite of the passing mention, however, neither Taobao nor Tmall was included in the USTR's actual 2015 list of notorious markets. Then, in 2016, Taobao was added to the USTR's list of notorious markets. In response, an Alibaba spokesperson says that more than 100,000 brands do business with over 500 million consumers on Alibaba's marketplaces, which is a testament to the trust that brands and consumers have in the company, adding its anti-fraud systems are "among the best in the industry and we are always looking for ways to improve them."
In spite of counterfeit accusations, small-to-medium-size companies in the U.S. seem to appreciate Alibaba as another distribution channel. For instance, Stadium Goods, a New York-based company that sells footwear from the likes of Nike, Adidas and New Balance footwear, opened a store on Tmall last August to reach Chinese consumers. Stadium Goods also sells on Amazon in the U.S. and Canada. (Nike itself also has official stores on both Tmall and Amazon.)
"At the time when we joined Tmall, there were mostly large brands on the platform. Between now and then, Tmall started realizing the potential of smaller, curated players," says John McPheters, co-founder and CEO of Stadium Goods. "I think Amazon is good at getting bigger as a platform, while Tmall is more focused on supporting individual brands."
https://digiday.com/?p=269391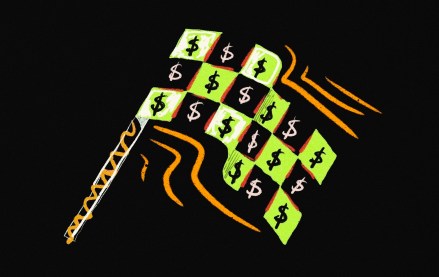 September 26, 2023 • 3 min read
With three Grand Prix races in the U.S. this year – Miami this past May, Austin in October and Las Vegas in November – the interest from U.S. marketers in Formula One has increased this year, according to agency executives, who say they expect that growth to continue next year.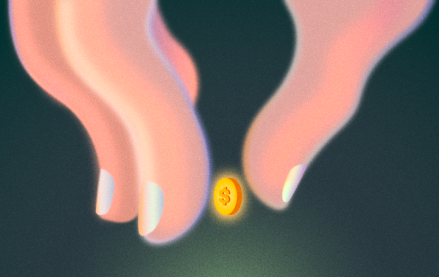 September 26, 2023 • 6 min read
A Digiday+ Research survey found that brands and retailers report using Facebook less over the last few years, all while the platform's value to their revenues and brands has increased.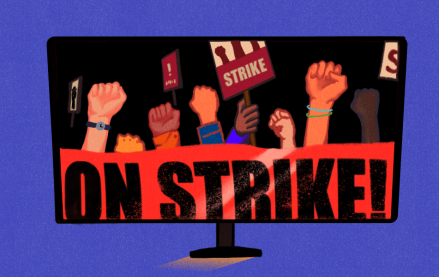 September 26, 2023 • 5 min read
The timeline for a return to business as usual – whatever that may mean now – is yet to be determined.