In case you were wondering, it seems like just about everything is going to be a screen. The word from the Consumer Electronics Show in Las Vegas from agency execs is that advertisers need to prepare for a multiscreen, interactive world where all media is digital and, to a degree, social. Here are some reactions:
Adam Shlachter, managing director of digital, MEC
"The big theme at CES this year is smart: smarter screens and smarter devices. Cloud connectivity powers much of this, whether for entertainment, communication, information, education, and even household chores and management. Each year, the reality and speed-to-market of these advancements increase exponentially, meaning we may not see as many new, revolutionary devices, but likely many more incremental, evolutionary improvements to consumer experiences." Follow Adam on Twitter at @shlaq.
Dave Marsey, media practice lead, Digitas
"Smart TVs were everywhere this year. As their penetration in households grow, we need to change consumer behavior so they actually utilize what's smart about them. We need to disrupt consumer habit of hitting the cable 'guide' button and thus missing other sources of content (i.e., YouTube). Tempt consumers with Kinect-based controls and pull them to the new sources by replicating what HBO did with 'Sopranos' and 'Sex in The City.' YouTube needs a break-out hit with their new channels to start heading to the tipping point." Follow Dave on Twitter @davemarsey.
Harry Woods, partner, Woods Witt Dealy & Sons
"CES 2012 underscores the fact that we humans have chosen screens as our preferred method of experiencing and communicating with the world. Flat screens for home that can now serve programming without the cable company. Smartphones that are line of business killers — if you make cameras that just take pictures, hand-held games that just play games, or GPS devices that just navigate, run for your life. And tablets that can do most anything a computer can do. For our industry, CES underscores the fact that you'd better be a multiscreen, not just multiplatform agency."
Roger Wood, vp of digital media, iCrossing
"I've observed several discussions at CES on the 'new' phenomena of social television. Social television is nothing new. Since the dawn of TV, people have talked about whatever they saw on TV the day before. The challenge was that the physical TV itself was disconnected from the conversation. Now, social media has bridged the gap between the people engaging the show and the machine delivering the entertainment. The major television brands may want to consider a fresh approach facilitating the dialog, and leading the way on social television. If they don't, someone else will. Consumers want the TV and its programming to be intrinsically 'social.' Bold, innovative approaches to re-imagining the user experience is what is needed."
Randy Kilgore, chief revenue officer, Tremor Video
"Fatigue and Loathing: CES 2012. Last big day. TV's still the talk. Apparently you and a loved one will soon lie in bed, wear glasses, and each watch a separate TV show from the same set. Ah, the romance. A kid walked up to a large TV, swiped and quickly figured out how to play angry birds. Drew over 100 people. The paid model was trumped. Still amazed at the number of agency execs here. So many that most agencies are taking advantage to hold management meetings. Crazy. Mass exodus tomorrow, one last night of excess." Follow Randy on Twitter @videorandy.
David Weinstock, executive creative director, Mr Youth
"When I would normally be meandering around the halls and booths trying to discover the whimsical nuggets of creative tech and future-wow, instead I found myself searching surgically for particular brands. I felt like all I saw were razor thin TVs I could slice cheese on, 3D everywhere, and portable accessories galore. I had questions about the choices made between beauty and simple functionality. Of course I uttered the word "want" to myself on more than 100 occasions. It's just that I also said "why" about a thousand times."
Chris Copeland, CEO, GroupM
"The floor at CES is being operated under the specter of companies nowhere to be found in the 1.8 million square feet of booth space. This event is a design and innovation homage to Apple. It's also a technological response to the new powers of Silicon Valley, specifically Facebook and Twitter. The Central Hall is an assortment of companies betting on elegant design in sleek, almost iPhone/iPad-like simplistic form. That's when they aren't busy running their new developments off those same devices to show the ability to move away from clicking and manual controls to automated, motion driven actions.
Likewise, the products are getting smarter. There seems to be some let down that this year is more about moving existing developments forward a measure versus quantum leaps to entirely new technologies. TVs represent the best examples of both of these trends as they are showing dramatic resolution upgrades, thinner packaging and abilities to access data (via "Smart" technology) in advanced ways. Ultrabooks are a response to the iPad/tablet explosion with a glut hitting the mark. That excess is most readily seen in the headphones market where Beats by Dre clones are everything, along with their celebrity endorsers, to the degree that separation seems nearly impossible. Most of what is "cool" at CES will not be in the home for some time, but what is ready and what is coming leaves little doubt that a new age of home, work and play devices designed to align with the design principles and social platforms that have risen in the last five years are on the way to change much about the way we do things, if not the actual devices doing these things themselves." Follow Chris on Twitter at @SearchBoss.
Michael Miller, CMO, Hyper Marketing Incorporated Network
This year's CES is about life integrated. From form factors like LG's transparent touch screen to personal multi-device sharing in the cloud we are finally realizing a connected world. More over the experiential layer is rapidly accelerating driving deeper levels of engagement. 2012 is a demonstration of more powerful modes in 3-D video, interactive media consumption, and social integration from the major companies like LG, Motorola, Panasonic, Sony, and Sharp thus making our world of passive consumption radically transform. What does this mean to marketers? It means creating marketing strategies with integrated technologies in mind, approaching consumers through customer-managed relationship models, engaging your audience and being nimble and dynamic.
https://digiday.com/?p=3413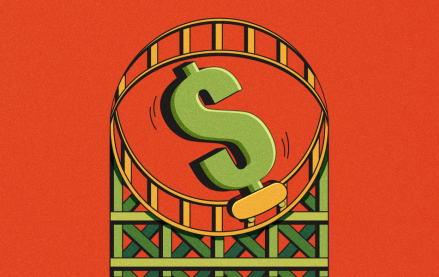 December 7, 2023 • 5 min read
In this week's Digiday+ Research Briefing, we examine the challenges facing programmatic advertising, how publishers, brands and retailers are giving up on X, and how publishers and brands are rapidly increasing their use of AI, as seen in recent data from Digiday+ Research.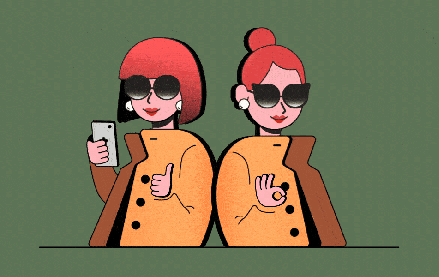 December 7, 2023 • 4 min read
The creator economy is on its way to becoming more like the programmatic market than many advertisers realize.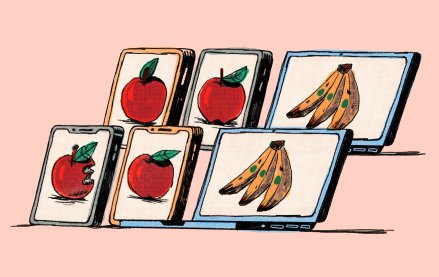 December 7, 2023 • 3 min read
Marketers for major CPG brands in particular have been managing a trickier relationship with those retailers.