After a quiet three months, DTC brands resume launches
July 10, 2020 • 5 min read
•
•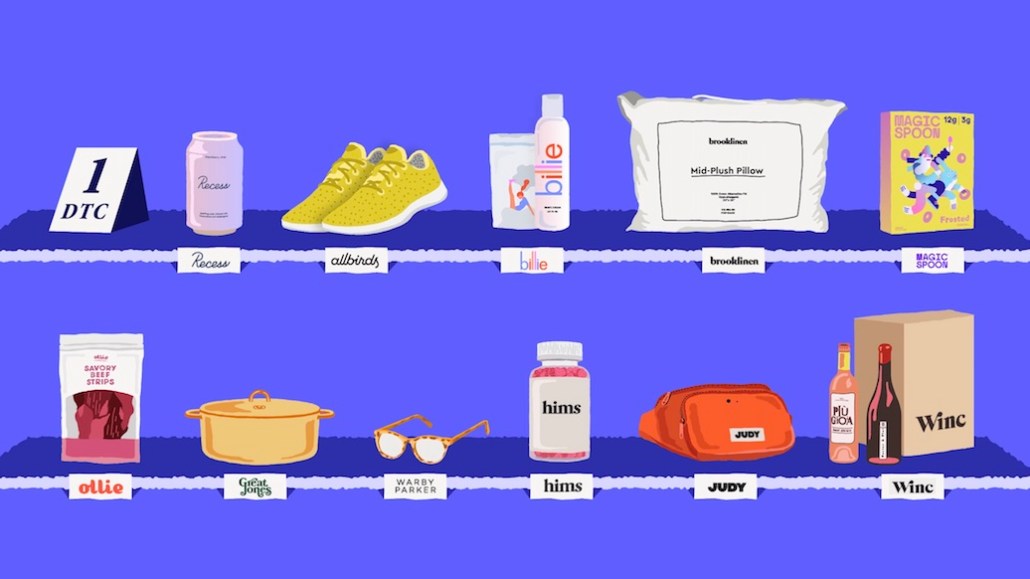 Ivy Liu
For startups that were set to launch sometime between March and June, the last several months have felt like several years.
"March feels like a whole world ago," said Ariel Wengroff, co-founder and chief content officer at Arfa, a holding company for personal care products. Arfa was set to launch its first brand, Hiki in March. Then came the coronavirus.
"We were like we can't do this, it would be ridiculous to not acknowledge that the world had changed and there are many unknowns," said Wengroff. Instead of putting up Hiki's deodorants and other sweat-resistance products up for sale, Arfa decided to donate its initial slate of inventory to health care workers and first responders. Earlier this month, Hiki decided to finally put its products up for sale.
After months of Instagram posts about how "we're all in this together," and turning their factories into production centers for masks, direct-to-consumer brands are finally starting to return to business as usual. That's particularly evident by the number of new startups entering the market. Over the past several weeks, new entrants on the market have included alcohol-free aperitif brand Ghia, multiple DTC air conditioner startups, and shopping app The Yes.
But for brands who do decide to move forward with a launch, the playbook has changed. Launches always come with a number of unexpected headaches, but even more so in the age of coronavirus. Startups that launch today can't ensure a steady lineup of glowing press pieces about their launch, as publications have been slammed covering both the fallout from the coronavirus, as well as unrest following protests over the death of George Floyd.
Rather, these new brands have to curtail splashy marketing plans to keep more cash on hand, revamp their messaging — and even product assortment — to better speak to the new shopping habits created by the coronavirus, and virtually connect with customers that they can no longer get feedback from in-person.
Direct-to-consumer startups have crashed and burned by spending too much money on paid marketing in their early days, and letting customer acquisition costs balloon. So, while the crop of startups that have launched during the coronavirus outbreak may be experiencing trial by fire now, it could be beneficial in the long run by teaching them how to do more with less.
"We were definitely considering [postponing] our launch, as a handful of investors advised us to hunker down and 'wait it out' until at least the fall," said Kim Pham, co-founder of Omsom, which sells Asian pantry staples and launched on May 13. "That advice really scared [me and my co-founder]. As first-time founders, you often think your investors know best."
Pham said that the coronavirus has impacted Omsom's launch in a number of big and small ways. Post-launch, Omsom was hoping to promote its products through influencer dinners and pop-up showcases. Now, those are out of the question. In another instance, a big photo shoot for Omsom, that was planned the week that New York City went into shelter-in-place.
"I propped, shot and manned all of our recipe videos myself. Everything came out a bit grittier, but it was kind of a blessing in disguise," said Pham. "I think consumers want real and raw right now."
"This is certainly a stressful time for people, and when you are starting a new business that in and of itself it is stressful," said Mike Mayer, co-founder and CEO of Windmill, a direct-to-consumer air conditioning startup that launched in the middle of June.
Windmill is lucky in that the coronavirus hasn't destroyed consumers' appetite for air conditioners as it has for say, suitcases. But, Windmill's unveiling still wasn't able to go exactly as planned. The company was hoping to launch in May, but had to push it back until mid-June because the company's Chinese factory was closed for two months.
"It was not easy to push out a launch — we had been working on this for two years," Mayer said. What Windmill decided to do instead was still create a pre-launch list, so that customers could still sign up to be notified when Windmill started shipping. Mayer said that within 24 hours, 3,000 people had signed up for the waitlist.
"One thing that stuck out to me as I'm responding to customers, is just how supportive everyone has been," Mayer said. "Everyone is on the same page — we're all working from home, they get where the world is right now, they get that supply chains are backed up, that factories had to close."
Delaying launches has allowed some brands time to get more feedback from customers. Wengroff said that by delaying the launch, Hiki was able to spend more time testing out its website. Arfa describes its business model as a "collective" where members sign up to serve as product testers, and in exchange get a percentage of the company's profits. Arfa has hundreds of collective members, according to Wengroff.
So, in the several months between when Hiki planned to make its products available for sale and when it actually did, the company was able to spend more time getting feedback from the frontline workers it donated products to, as well as from its collective members. For example, collective members told Hiki when it was developing its body powder that they wanted it to be skin inclusive. In response to the current crisis, Arfa also decided to produce and sell hand sanitizer under the Hiki brand.
"It's so important to stay agile — we've really seen 5-10 years of trends happen in the last six weeks," said Wengroff. "Now is an incredible opportunity to think through not only being direct with your consumer, but someone who is hopefully going to be part of your company's journey."
https://digiday.com/?p=372506
October 4, 2023 • 7 min read
•
•
There are still those who believe that AR has a place in the marketing funnel, however big or small right now.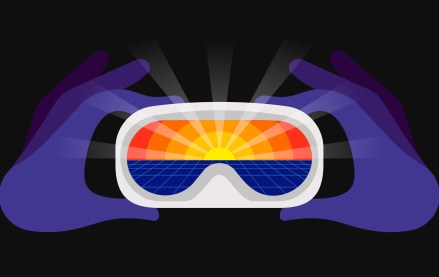 October 4, 2023 • 3 min read
•
•
With Pokémon Go revenues falling year-over-year, Niantic, its developer, is looking beyond its popular augmented reality game to generate profits.
October 3, 2023 • 2 min read
•
•
In episode four of the "Is This The Metaverse?" narrative podcast, Glossy international fashion reporter Zofia Zwiegliska spotlights the brand opportunity when it comes to fashion in the metaverse.