Advertisers remain committed to Google as TikTok and AI-powered Bing try to become search competitors
February 22, 2023 • 5 min read
•
•
Ivy Liu
This article is also available
in Spanish
. Please use the toggle above the headline to switch languages. Visit
digiday.com/es
to read more content in Spanish.
Digital ad costs are rising, the online ad marketplace is becoming more saturated and the way people look for information on the internet is changing, popularizing new ways to search beyond Google. It's left advertisers thinking about diversifying their search spend away from Google, agency executives say.
The bottom line
There are many ways people can find brands and products now, and advertisers are reconsidering what the future of search could mean for advertising.
The cracks of fragmentation are starting to show across search advertising as platforms like Bing's new AI integration and TikTok's functionality present search ad options beyond Google. However, advertisers say they're not ready to pony up the cash for those options — at least not until they prove their brand safe and scalable enough to work with, or in place of, Google.
"Google remains the tried-and-true method of reaching the bottom-of-the-funnel and this isn't going to change overnight," said David Gelt, director of paid search and YouTube at Rain the Growth Agency, in an emailed statement to Digiday, "but as users shift behavior, there will be opportunities for advertisers to spend their budgets elsewhere."
As is true with marketing, advertisers chase audiences where they migrate to most frequently. The trick is to get into emerging spaces and platforms early enough to be a first-mover, and capitalize on developing audiences for potentially less ad spend. Betting on audiences remaining there though isn't easy as online consumption habits frequently change.
Even so, the way people search for things is shifting. Historically, Google has been the go-to search engine. Now, search has become fragmented as TikTok and YouTube serves as a search platform for things like video tutorials. Reddit and Amazon are product information search go-tos. Meanwhile, Microsoft's new ChatGPT and AI-powered search function makes for a more nuanced conversation as opposed to a one-way search. There are many ways people can find brands and products now, and advertisers are reconsidering what the future of search could mean for advertising.
This year, Google is expected to account for more than half of U.S. search ad revenues, according to eMarketer. At Gupta Media, e-commerce and retail clients are shelling out about 30% of their ad budgets on paid search. In some cases, that figure ranges from 10% to 30%. Still, the bulk of those dollars go to Google, said Phil Decoteau, account director at Gupta Media. Over at Tinuiti, startup, performance-driven brands are spending between 60% to 70% of budget on paid search. That figure is estimated between 10% to 15% for more mature brands, according to Aaron Levy, vp of paid search at Tinuiti. Again, the bulk of those dollars go to Google. (Neither Decoteau nor Levy provided exact spend figures nor name specific channels.)
But with rising CPCs (find a full breakdown on that here), the increasingly saturated digital ad marketplace and its crop of new entrants into the search ad space, agency executives say they're considering these new options — and potentially moving dollars away from Google.
"The fragmentation is splitting up Google's dominance a little bit in the mindshare, and then we're seeing some other tools take advantage of that, which may ultimately lead to some market share degradation," Decoteau said, without naming specific names.
Diversification in search
Enter Microsoft and TikTok.
Earlier this month, Microsoft announced its buzzy new ChatGPT-powered Bing search engine, which could stand to become a competitor to Google Search. With the integration of AI, Bing stands to become a more conversational search engine, where users can ask questions as opposed to keyword searches.
And social media's current golden child, TikTok, has picked up over the last few months. While its search ads are seen as mostly an experimental marketing channel to reach Gen Z consumers, media buyers and agency execs expect it to become a focal point later this year.
I hope that [social is] not a cake [advertisers] took out of the oven before it was done.
While the short-form video platform has started to take up a bigger wallet share of ad dollars, it's a matter of brand marketing rather than search and performance, advertisers say. Ultimately, budgets will go to where performance is, said Decoteau. Should TikTok's search become efficient and scale enough to challenge Google's dominance, expect to see dollars follow, he added.
YouTube, Reddit and Amazon pose their own threats to Google. Again, if they can prove their scale and effectiveness, advertisers say.
"We'll usually focus all of our efforts on Google just because the data set is larger, testing happens faster, we'll learn more. We'll take what works there and then push it over to Microsoft usually," said Levy. "But those things are so small that they just don't make a material impact." (He did not disclose ad spend details.)
As more search ad options become available, more unknowns in terms of brand safety, success metrics and scale become part of the picture, rendering it all best left to experimentation, advertisers said. Or as Levy puts it in reference to the burgeoning interest in emerging search options, "I hope that it's not a cake [advertisers] took out of the oven before it was done."
Economy concerns
And as economic uncertainty looms, there may be less willingness to dedicate spend to experimental channels beyond testing and learning. And the bulk of search ad spend will likely continue to flow to Google for now.
If it's not trackable, they're not going to spend money on it.
"The biggest shift is that, in this uncertain environment, advertisers are much more disciplined about making sure that their ad dollars are generating a return," said Aaron Shapiro, chairman and founder of Product marketing agency. "If it's not trackable, they're not going to spend money on it."
There's more excitement surrounding the future of search advertising than there are ad dollars to spend on it. Advertisers say that could change when those search opportunities scale and become more sophisticated — and potentially lower costs.
For now it's seen as a possible shift of power for search engines and search ads, said Lawrence Edmondson, chief technology officer at Barbarian digital ad agency.
"We're all holding our breath to see what happens," he said.
https://digiday.com/?p=490141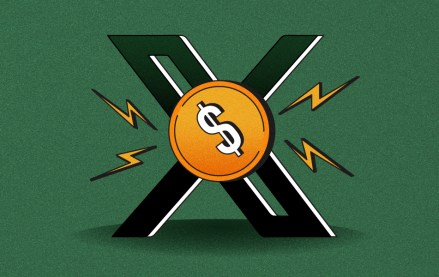 December 4, 2023 • 4 min read
Less competition for ad inventory means lower prices, but at the cost of associating with a platform facing ethical challenges.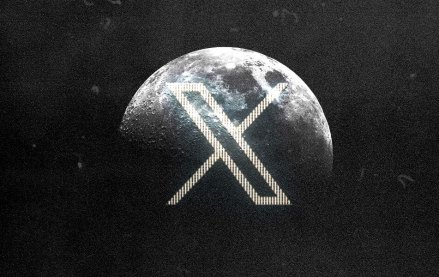 November 30, 2023 • 4 min read
In the packed DealBook conference in New York yesterday, owner Elon Musk bluntly told them to shove it.
November 30, 2023 • 2 min read
WorkTok, or CareerTok, is in full force. Combined, those hashtags on TikTok have over four billion views and it is benefiting Gen Z.