'The industry has to hit the reset button': Advertisers' annual gathering sees new solutions to old problems
March 6, 2019 • 5 min read
•
•
ISBA's annual conference may have been held inside a nightclub in London's East End, but the atmosphere was anything but party-like. From duplicated reach and ad fraud, to the questionable ways both the walled gardens and agencies profit from media budgets, it was clear that clients want more say over where their ads run but those at the event are still grappling with how to get it.
Transparency isn't as relevant to larger advertisers as it was a year ago. The catch-all term for everything that's wrong with advertising has given way to concerns about brand safety and contextual targeting that have shifted the focus back to effectiveness, according to advertisers, agencies, ad tech vendors and media owners at the event, held March 5. "It's no longer acceptable to say the digital marketplace is an evolving one that's moving too fast to be fixed. It's well-established, and it's time to address these issues," said Unilever's outgoing CMO, Keith Weed.
The advertiser is exploring new solutions to the same old problems of brand safety, ad fraud and personalization as it comes to terms with how each one damages the image of brands and wastes ad budgets. Duplicated reach is among the more pressing issues for the advertiser as is the work it's doing with influencers, some of who are being paid on engagement rather than reach, in order to limit the exposure of Unilever's brands to fraud.
"Reach is important but so is brand affinity and being relevant to your target audience," said Sarah Mansfield, vp of global media at Unilever. "As an industry, it's important for us to move beyond just reach as the main factor for the transaction because it's perpetuating the issues we see with fake followers."
In many ways, this means moving away from the long tail of content as outlined by what Weed called the "seven sins" of advertising. These are: improve quality of advertising; the challenge around influencer marketing; concerns over data; brands funding bad activity such as terrorist content; fake news; personalization; and bombardment. The long tail of content is no longer as relevant to larger advertisers like Unilever as it once was.
Weed made some big calls when he outlined a five-point plan to solve for these issues, which revolve around the following: reduce bombardment; curb retargeting; prioritize data privacy matters; show advertising can drive positive change; and ensure the U.K.'s ad regulator is best in class. It's an argument for a revaluation of media planning — or the commercial objective — with those global advertisers at the event now more worried about where ads will run rather than where they're not. The realities of making this happen, however, are tricky, as WPP, which buys media for Unilever brands worldwide, can attest.
The holding group's CEO, Mark Read, said he "wasn't sure" whether WPP could support an organizationwide frequency cap to throttle ad loads on all campaigns for its clients but said the network could introduce the safeguards as and when a client requested. "We work with Unilever on standards around trust, security and viewability, and I think ad load could be part of that," said Read.
Despite those hurdles, progress is being made — albeit slowly. A year ago, at the same conference advertisers spoke about wanting to buy 100 percent viewable impressions. Since then, many have accepted that it's not always feasible and instead are taking a more pragmatic stance. Some advertisers are using guaranteed views to buy ads, said Nigel Gilbert, chief market strategist for Appnexus EMEA. Rather than working on a viewability metrics that a marketer has deemed fine, they are instead buying guaranteed views and don't pay for the ads that aren't viewed, said Gilbert.
Even the walled gardens have made more concessions. Google and Facebook may have agreed to back a cross-platform measurement plan, but the data they are sharing is limited, for instance. Moves like this are an example of how when those companies are asked to do things by industry initiatives they're slow and never go against their own commercial interest, so continue to mop up new ad spend, said one attendee at the event, who spoke to Digiday on condition of anonymity. Indeed, there was an underlying view throughout the conference that adjustments made by technology companies haven't been done with the long-term health of the ecosystem in mind.
"I know the online platforms have made substantial efforts to improve, but are they getting better fast enough or are they doing just enough to stop us moaning?" said Tess Alps, chair of TV marketing body in the U.K. Thinkbox. "Advertisers should be much more ruthless in who they support and who they don't."
It's hard for marketers to turn their backs on technologies and media owners they don't fully trust when the reach and clicks they deliver make them so much money. Chasing clicks and excessive retargeting are a reprieve for many marketers at a time when share buybacks are massively outstripping the investment in marketing. Marketing struggles to be effective in a world where investment opportunities are drying up.
"We're at the end of a first wave where everything that could go wrong across the whole ad ecosystem, from measurement and fraud all the way through to the consumer, has," said Gilbert."We're now at the start of a second cycle. It's a chance for the industry to hit the reset button at a market level and make things work better, driving the things that are not only important to the agencies, for example, but also the customer."
https://digiday.com/?p=324740
October 3, 2023 • 2 min read
•
•
In episode four of the "Is This The Metaverse?" narrative podcast, Glossy international fashion reporter Zofia Zwiegliska spotlights the brand opportunity when it comes to fashion in the metaverse.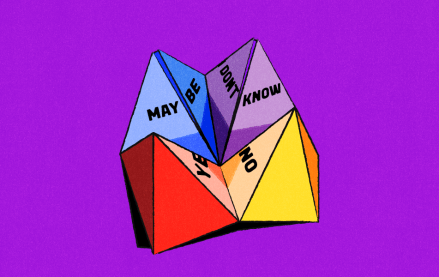 October 3, 2023 • 5 min read
•
•
Overall there's more due diligence from marketers when it comes to influencer marketing efforts now, according to marketers and agency execs, who say that there's been more rigor over the last year, and especially over the last six months.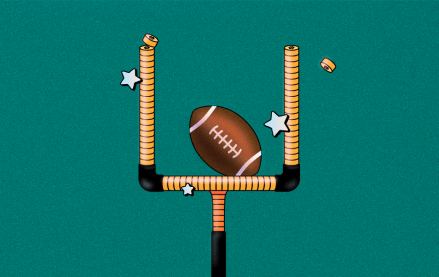 October 3, 2023 • 3 min read
•
•
The collaboration between the Los Angeles Rams and Snapchat goes back to 2020 as the Rams made became the first NFL team to conceive a Snapchat AR experience, affording fans the opportunity to virtually wear the team's recently unveiled uniform.