7-Eleven is making more moves to go cashierless — or at least give customers the option to. Starting Monday, 14 stores in Dallas will have scan-and-go technology built in the company's mobile app, so customers can scan and pay for items on their phones.
"Scan & Pay" is meant to build customer loyalty in the 7-Eleven brand by allowing customers to skip lines and the headaches that come with them, said Gurmeet Singh, chief digital officer and chief information officer at 7-Eleven. When a customer is near one of these 7-Eleven stores, the Scan & Pay feature will automatically appear within the 7-Eleven rewards app, available on Apple or Android. When shopping, customers scan barcodes of items and pay directly through their phones, either with a card, Apple Pay or Google Pay, applying any rewards to their purchases. Upon leaving these stores, customers scan a QR code in the store to confirm they paid.
It's the latest big retailer to enable its own scan-and-go mobile capabilities, while giant companies like Amazon and Walmart-owned Sam's Club go cashierless, where customers no longer even have the option to wait in line. Amazon is building out its line of AmazonGo stores and Sam's Club opened its first cashierless store last week. As of now, cashiers are still present at 7-Elevens and still have to handle hot food items and items like alcohol that require ID to purchase.
"Retailers are looking at the same trend, saying how do we create frictionless experiences," said Singh. "Imagine every consumer walking with the point of sale in their hand and they don't have to wait in the line."
Alice Fournier, vp at Kantar Consulting, said that retailers like 7-Eleven are responding to the emergence of AmazonGo stores, where shoppers only have to pick up items and walk out. Because AmazonGo stores sell fresh prepared foods and grocery items similar to what is sold at convenience stores, 7-Eleven is especially under fire.
There are currently six AmazonGo stores open in major cities like New York and San Francisco, and Amazon is not appearing to slow down. In September, Bloomberg reported that Amazon aims to open 3,000 AmazonGo cashierless stores by 2021. "Increasingly, shoppers will expect convenience at checkout, and scan and go technologies deliver on this," said Fournier. Retailers like Walmart, Target and Kohl's have been rolling out ways to check out customers using mobile devices ahead of the holiday season, a move to get customers in and out of stores quickly, a pivot away from getting customers to dwell in stores as long as possible.
7-Eleven has been testing the technology for the past three months at its Store Support Center in Dallas, and it applied customer feedback to the final product. According to the company, the feedback rating from users was high with the majority of people rating the technology a 4.8 out of 5. The adoption was the strongest among customers who only bought one or two items.
During this testing phase, 7-Eleven originally housed the Scan & Pay feature in a separate app than its rewards app but found that customers wanted the experience in one place and have 7Rewards loyalty points applied when they checked out. Singh said 7-Eleven rewards program 7Rewards has 17 million members.
Singh said in the last few years, 7-Eleven has been focused on hiring software engineers, digital product managers, user experience designers and data scientists to become more digitally savvy. In the past two years, the company has tested augmented reality, artificial intelligence, applied new payment methods like Amazon Cash and even drone delivery services.
Singh said the company has plans to roll out the technology to more stores in 2019. But scaling the technology, even if it's to a fraction of the convenience chain's 67,000 stores worldwide, would be an expensive operation, according to Sucharita Kodali, analyst at research firm Forrester, who points to expense as a reason behind why more retailers are not incorporating this kind of technology. Hardware, like the confirmation checkpoints could cost roughly $100,000 per store, she said. Amazon has the benefit of opening up completely new stores with its cashierless technology in mind.
"There is some sort of in-store tech necessary to prevent theft and assist with checkout," said Corey Pierson, CEO at Custora, a machine learning firm that is piloting scan-and-go technology with several retailer clients."For a large brand like 7-Eleven, it will definitely be pricey."
Then there's the question of how often people will actually use the feature. "It's not that hard to get gas there or buy some soda or cigarettes," said Kodali.
https://digiday.com/?p=310576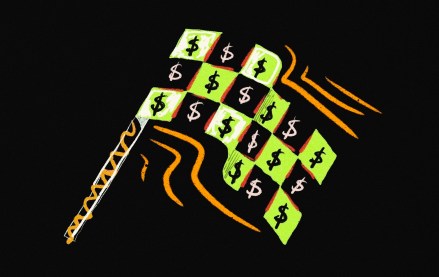 September 26, 2023 • 3 min read
With three Grand Prix races in the U.S. this year – Miami this past May, Austin in October and Las Vegas in November – the interest from U.S. marketers in Formula One has increased this year, according to agency executives, who say they expect that growth to continue next year.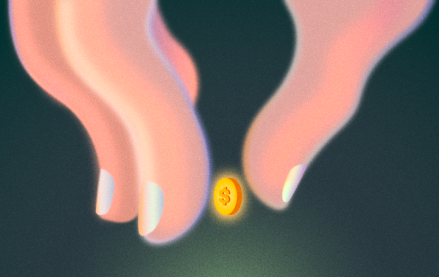 September 26, 2023 • 6 min read
A Digiday+ Research survey found that brands and retailers report using Facebook less over the last few years, all while the platform's value to their revenues and brands has increased.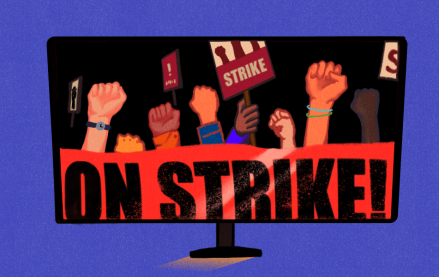 September 26, 2023 • 5 min read
The timeline for a return to business as usual – whatever that may mean now – is yet to be determined.