For retailers, mobile apps are traditionally tricky territory. The general consensus is that it's better to have a presence in an app store than to pass up the platform altogether, but only a retailer's most loyal customer is going to download and use its app.
"When apps first started, the assumption for retailers was that a majority of people would use it," said Yory Wurmser, eMarketer's retail analyst. "But it's actually a minority. The average shopper is not going to download the app."
Indeed, considering the download and retention rates, investment in retailer mobile apps seems a dubious undertaking. However, brands are seeing some success with their more loyal customers. A February study on the state of mobile commerce by Criteo makes a case for how an app can drive business: The study found that for retailers who prioritize mobile apps, it's worth it. Mobile app transactions accounted for 54 percent of all mobile transactions for the fourth quarter of 2015, while app shoppers spent more per order on average ($102) than both mobile Web ($92) and desktop shoppers ($100).
Here's how top retailers are making a better experience in-app.
Focus on high-value customers
Since retail apps are being downloaded and used by a brand's most loyal customers, the apps must pinpoint the behaviors of that group, and mirror them, according to Wurmser.
"The mobile app is about the core customer and improving the brand experience in store and out of store," he said. "You have to think about what that customer would want from a rich experience and then design the app around that."
Retailers with strong loyalty programs lend themselves to an app where customers can be identified in store, keep track of loyalty points and get exclusive membership offers. When signed into your Beauty Insider account on Sephora's app, for example, customers can use reward points for free in-app purchases, as well as be recognized in stores through their past purchases and shopping carts.
Criteo's report found that this investment in top-tier customers improved mobile app conversions over mobile Web conversions by 120 percent.
Improved personalization 
Localytics' report found that in the second half of 2015, retail app "stickiness" — meaning combined download and retention rates — improved by 24 percent over 2014. Localytics CMO Josh Todd said he attributes the improvement to retailers becoming better at personalizing the app experience, especially push notifications.
"In the past, we were sending broadcast messages to all users, but how many messages are truly appropriate to everyone?" said Todd. "That's a big improvement we've seen — personalized messages sent at the right time, that reflect an understanding of where the customer is on the purchasing path."
Todd said that generic notifications ("We haven't seen you in a while; check out what's in your cart!") don't create as much incentive as personalized messages that mention specific items left in a shopping cart or a promotion. According to Localytics data, app engagement through push notifications saw an increase of 171 percent in 2015, up from an 88 percent increase in 2014.
Wurmser said that as retailers track what people have browsed and bought in the past, they're able to personalize what merchandise is shown in a feed as well as impact offers. However, personalization still has room to grow.
"It needs to be about optimizing the user experience," said Wurmser. "If a year from now, you can use data to predict what a user will shop for next, that will be much more useful."
Cross-channel promotion
Retailers that make an effort to move in-app behavior and content outside of the app itself are at an advantage.
"Retailers have a twofold problem," said Todd. "They want people to buy within the app, but they also want to drive people into stores. Smart retailers use the app to do both by emailing customers about their in-app shopping cart or wish-list items, and offering in store incentives to buy."
In addition to carrying customer behavior in apps to other channels, Todd said that top retailers are partnering with other apps to promote content, sometimes within their own companies. Barneys built a second app for its native content site, The Window, and frequently shares content from the digital magazine to its retail app in order to promote trending purchases.
"Barneys' separate but integrated properties can help them figure out what information matters to these consumers," said Todd. "It has its engagement app, The Window, where the purpose isn't to sell but to build a deeper relationship with the brand. Then it can combine content and offers, while targeting its most valuable consumers."
https://digiday.com/?p=164376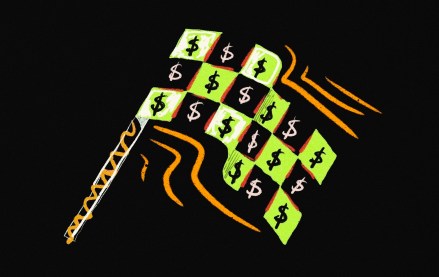 September 26, 2023 • 3 min read
With three Grand Prix races in the U.S. this year – Miami this past May, Austin in October and Las Vegas in November – the interest from U.S. marketers in Formula One has increased this year, according to agency executives, who say they expect that growth to continue next year.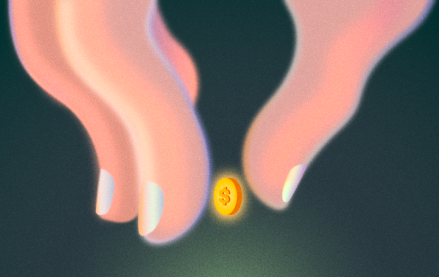 September 26, 2023 • 6 min read
A Digiday+ Research survey found that brands and retailers report using Facebook less over the last few years, all while the platform's value to their revenues and brands has increased.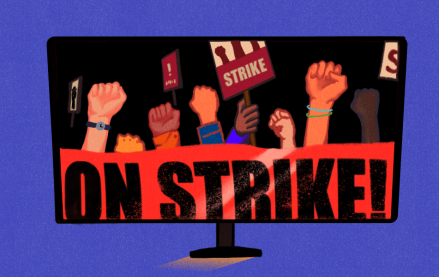 September 26, 2023 • 5 min read
The timeline for a return to business as usual – whatever that may mean now – is yet to be determined.