YouTube creators are seeing connected TV's viewership share increase
November 6, 2020 • 3 min read
Many YouTube viewers consider the digital video platform to be akin to TV, and they are increasingly watching its content on TV screens.
In the third quarter of 2020, connected TV represented 34% of the time people spent watching YouTube videos across digital talent network and entertainment studio Collab's network of more than 300 YouTube channels, up from 27% in the fourth quarter of 2019. Contributing to the CTV share increase is the fact that people spend more time, on average, viewing videos when watching on CTV versus other types of devices. On CTV, the average view time is 7.26 minutes versus 3.61 minutes for mobile and 5.74 minutes for desktop, per Collab.
"What we have is a generation of consumers who have been trained to think of YouTube as a TV solution," said Dave Rosner, evp and head of marketing at Collab.
However, while CTV's share of YouTube viewership is growing, mobile remains the dominant device type. Across Collab's network, mobile represented 41% of watch time. For some categories of creators, mobile has retained an even bigger hold on audiences among some categories of creators. For the gaming and esports creators that talent agency Evolved Talent represents, mobile currently accounts for 62% of viewership, compared to 20% for connected TV.
Mobile's continued dominance despite CTV's rise has put YouTube creators in a tricky position. CTV's rising viewership and longer view times may reward creators producing longer, higher quality videos that are better suited to the bigger screen. But creators have to keep in mind that a larger number of viewers will likely watch the video on their phones. As a result, YouTube creators are not yet overhauling their content strategies for CTV so much as tweaking them, likely also because they don't have a clear view into how their videos' ad revenue breaks down between mobile and CTV.
"Obviously, it's a pretty significant [viewership] increase and does guide the strategy a little bit," said Sebastien Delvaux, co-founder and COO of Evolved Talent.
Fortunately for creators, CTV's rise coincides with YouTube rewarding longer videos. Since 2012, YouTube has prioritized increasing the amount of time people spend watching videos, and that has led to creators extending the lengths of their videos to curry favor with YouTube's recommendation algorithm and to carry mid-roll ads, which can increase a individual video's revenue by 50%. Additionally, in 2019, YouTube began considering how much of a channel's viewership came on CTV when deciding which channels to include in its YouTube Select packages of channels pitched to upfront advertisers.
"YouTube rewards if you optimize for watch time, and connected TVs are getting the most watch time," Delvaux said.
While creators have seen their CTV viewership grow, it is unclear what impact that has had on the money they make from their YouTube videos. YouTube does not break out ad prices by device type in the analytics that it provides to creators, Delvaux said. Collab is performing research to gauge CTV's monetization impact, but that work remains in process, Rosner said.
If creators were to see that CTV views rake in more revenue than views on other devices, they would be more incentivized to make bigger changes to adapt their YouTube strategies to the bigger screen. Those changes could include further extending the lengths of their videos, enhancing their videos' production quality or adjusting the pace of their videos because it may be easier to maintain a CTV viewer's interest. But first creators would need to know those changes would pay off.
"Some of the implications of [CTV's rising viewership share] are easy, and some implications would require pretty big adjustments. So we want to make sure we have the data before we recommend any changes," Rosner said.
https://digiday.com/?p=382802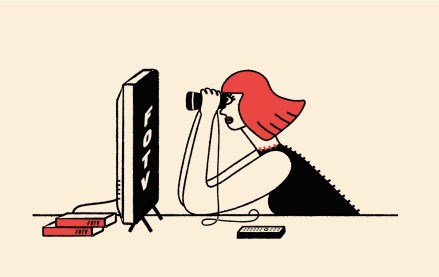 This week's Future of TV Briefing offers an updated list of the key terms that can cause confusion when talking about the TV, streaming and digital video industry.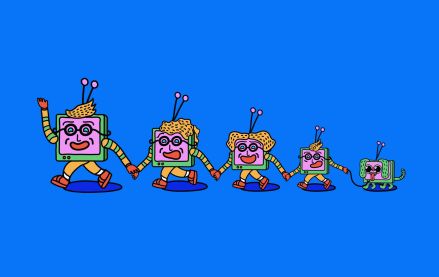 This week's Future of TV Briefing looks at what the Disney-Charter pay-TV distribution deal seems to indicate about the increasingly more-complementary-than-contentious relationship between traditional TV and streaming.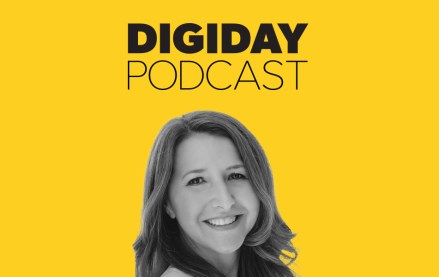 September 12, 2023 • 3 min read
Traditional TV now accounts for less than 50% of Georgia-Pacific's spending, but its share still exceeds streaming's.