This article is a WTF explainer, in which we break down media and marketing's most confusing terms. More from the series →
Get honest, in-depth coverage of media, marketing and TV, delivered to your inbox daily. Sign up for the Digiday Daily Newsletter here.
Your TV is listening. And watching.
Whether a TV is listening or watching along with a viewer depends on whether it's a smart TV, but an increasing share of TV watch time is happening on smart TVs. In the third quarter of 2021, the amount of time people spent watching video programming on a smart TV increased by 64% year over year, according to video measurement and analytics firm Conviva. And by 2026, 51% of households worldwide are expected to own a smart TV, according to consulting firm Strategy Analytics.
That means there is a growing amount of TV viewership data being accumulated via a technological process called automatic content recognition, which companies including LG, Roku, Samsung and Vizio enable on their smart TVs or the smart TVs they power.
WTF is ACR?
Short for automatic content recognition — and true to its name — ACR is a technology built into smart TVs that is used to identify what is playing on a TV. Put simply, ACR enables a smart TV to listen and/or see what's playing on screen. The total number of ACR-enabled smart TVs in the market is unclear, but as of October, Vizio alone had more than 18 million ACR-enabled smart TVs in the market.
How does ACR work?
There are two main methods: audio-based ACR and visual-based ACR. In either case, the technology is basically playing a high-tech game of pattern-matching. An audio or visual signal is captured from the smart TV — ex. some frames from a show or a snippet of a commercial jingle — and is then cross-referenced with a library of audio and visual signals from shows, movies and ads in order to find the match.
What content can ACR be used to identify?
Almost any content that is played on a smart TV and carries an audio or visual signal. Shows airing on linear TV. Streaming shows. Digital videos. Movies played from a DVD or Blu-ray disc. And of course, ads. However, the caveat is that the content needs to be catalogued in the reference library that is used by the ACR tech to match the audio and/or visual signals of what is being played on a TV.
What is ACR used for?
To measure viewership and ad performance, to target ads and to personalize content recommendations.
While streaming services are able to track what people watch within their services, ACR technology enables this tracking across not only programming and ads played on connected TV platforms, but any device plugged into an ACR-enabled smart TV, including set-top boxes and Blu-ray players. That data can then be used to target ads to specific audience segments, to recommend shows and movies to viewers and to retarget TV viewers with ads on other devices.
As a result, ACR data can be used by an advertiser to gauge the overlap (or lack thereof) of people who saw an ad on traditional TV versus streaming or to rein in the amount of times an individual viewer sees a given campaign in a single week, in addition to simply measuring ad exposures at the device level.
And of course, the data on what ads or programming played on a person's TV can be used to build profiles of audiences, such as pools of people who watch a specific show or were shown a specific ad. It can also be tied to an IP address, email address or even physical street address in order to be connected to other types of data and existing profiles, such as people who are part of a certain demographic group and income level.
Connecting ACR data to other data sources also enables determining how many people who saw an ad on a smart TV ended up purchasing the advertised product or visiting the advertiser's site.
Can people opt out of ACR tracking?
Yes. Matter of fact, people are required to opt in in order for a smart TV to be able to activate its ACR technology. In 2016, the U.S. Federal Trade Commission fined smart TV maker Vizio for using Vizio-owned Inscape's ACR technology to track people's viewership and opting those people into this tracking by default. As part of a $17 million class-action lawsuit settlement signed in 2018, Vizio agreed to ask people's permission before enabling ACR on its smart TVs, and 90% of its customers have opted in.
https://digiday.com/?p=435906
This week's Future of TV Briefing looks at what an industry group's conditional certification of three measurement currency contenders signals about the TV ad business's measurement overhaul.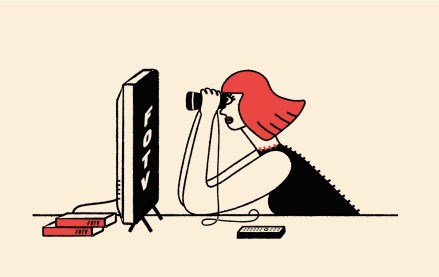 This week's Future of TV Briefing offers an updated list of the key terms that can cause confusion when talking about the TV, streaming and digital video industry.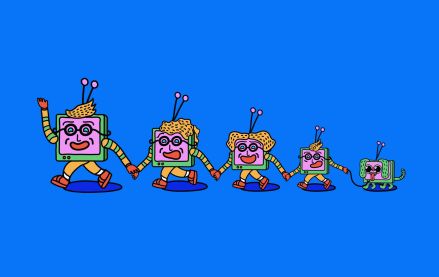 This week's Future of TV Briefing looks at what the Disney-Charter pay-TV distribution deal seems to indicate about the increasingly more-complementary-than-contentious relationship between traditional TV and streaming.