In the cookie-less environment of connected TV, the IP address has become the default identifier for companies to target and track ads. However, the IP address is transitioning to a new version called IPv6 that makes it, on the one hand, a more reliable way to identify individual devices but, on the other hand, a potentially less stable tracking mechanism.
Passed along when people access a site or app, the IP (internet protocol) address serves as the internet's version of a phone number. An IP address is typically specific to the network that is being used to connect to the internet, i.e. an internet-connected TV and a laptop on the same wifi network will have the same IP address.
Generally, IP addresses are used to determine a device's location, but they can also be used by advertising companies to associate devices in order to match them to an individual or, more often and especially for connected TV campaigns, a household. "For connected TV specifically, we do use it to determine reach and control frequency since no persistent identifier is consistently passed," said Mike Pisula, managing partner of data and technology operations for North America at Xaxis.
An IPv6 address could provide an even more useful identifier for advertisers, but there are complications with transitioning to the new standard and the privacy concerns that come up.
WTF is IPv6?
IPv6 is the name of the next version of the IP address. The IP address is in the midst of a decades-long transition from one version, IPv4, to the next, IPv6. The important thing to know about the transition is that it is meant to free up more IP addresses to account for all the devices that are connecting to the internet.
Think of the IP address as akin to a phone number. Currently, phone numbers in the U.S. have 10 digits, including the three-digit area code. Now imagine an influx of people in the U.S. who need phone numbers to the point that there are not enough 10-digit combinations to account for everyone. As a result, the decision is made to transition to 20-digit phone numbers so that there are enough to go around. That is what is happening with the IP address. IPv6 is effectively the internet's version of a 20-digit phone number.
"IPv4 is limited to a ceiling of just over 4 billion potential IP addresses to service the entire internet. Seems like a lot, but by some estimates, there are tens of billions of devices connected to the internet today, and that number is rapidly growing," said Andre Hill, CTO of BounceX, a marketing technology firm that specializes in identity matching.
Why does it matter that there be enough IP addresses?
Because then IP addresses can be more specific. Whereas IPv4 typically exposes an external IP address at the network level that's shared by each device on that network, IPv6 gives each device its own unique IP address, said Daniel Brackett, CTO of Extreme Reach, an ad tech firm that specializes in creative asset management and operates its own video ad server.
Does that mean IPv6 addresses can serve as unique device IDs?
Yes and no. There is the potential for IPv6 addresses to be used as a surrogate for an actual device ID, but there are a couple of reasons why companies should not rely on IPv6 addresses to target and track ads. One reason is a short-term complication, and the other is a bigger long-term concern.
What's the short-term complication?
The transition from IPv4 to IPv6 muddies advertising companies' ability to match devices based on their IP addresses. IPv4 still accounts for a majority of the IP addresses connecting to the internet. Currently, only 27 percent of Google users worldwide and 35 percent in the U.S. are using IPv6 addresses, according to the search giant's IPv6 adoption tracker. As people upgrade their phones, laptops and connected TV devices to IPv6-compatible hardware, IPv6's share should rise.
However, it could be years until IPv6 accounts for the majority of internet traffic, and even then there will still be older devices using IPv4 addresses, particularly connected TV devices that people are likely to upgrade less often. Connected TV device operating systems "tend to be less up to date, so they're almost always IPv4," said Patrick Stein, vp of engineering at Tatari, an automated ad buying company that specializes in traditional and connected TV. As a result, a household could have a laptop using IPv6 and a connected TV using IPv4 while being connected to the same network, and advertising companies would think those devices are part of different households.
What's the long-term concern?
Privacy. Since IPv6 addresses can be associated with individual devices, they are more likely to be considered personally identifiable information than IPv4 addresses. Compounding the problem of IPv6 addresses being personally identifiable, IP addresses, including IPv6 addresses, are passed every time a device requests a piece of content, such as an article, video or ad, to load over the internet, meaning that companies are easily able to collect people's IP addresses without requiring a person's consent beforehand.
"The challenge with IPv6 is that you inherently have access to it, so even if you don't use it — Xaxis doesn't — you can't necessarily convince everyone that you aren't," said Pisula.
Sounds problematic. Is anything being done to address the privacy issue?
Yes. Some mobile operating system manufacturers have settings to randomly assign IP addresses on a regular basis, according to Stein. Additionally, there are privacy laws, like Europe's GDPR and California's impending privacy law, that categorize the IP address as personal information in order to discourage advertising companies from using IP addresses, which were never meant to be used for advertising purposes anyway. "The IP address is designed for the internet to provide network routing and has been used and somewhat abused for advertising," said Brackett.
https://digiday.com/?p=325468
This week's Future of TV Briefing looks at what an industry group's conditional certification of three measurement currency contenders signals about the TV ad business's measurement overhaul.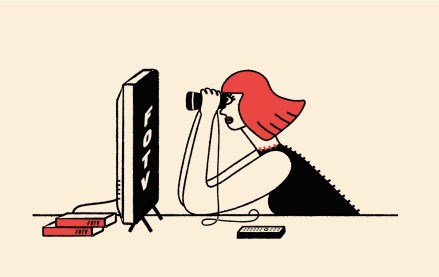 This week's Future of TV Briefing offers an updated list of the key terms that can cause confusion when talking about the TV, streaming and digital video industry.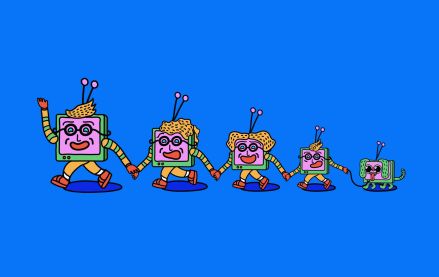 This week's Future of TV Briefing looks at what the Disney-Charter pay-TV distribution deal seems to indicate about the increasingly more-complementary-than-contentious relationship between traditional TV and streaming.