'To sell more TVs, we need to have better TV content': Why Vizio is trying to standardize addressable TV advertising
July 24, 2019 • 5 min read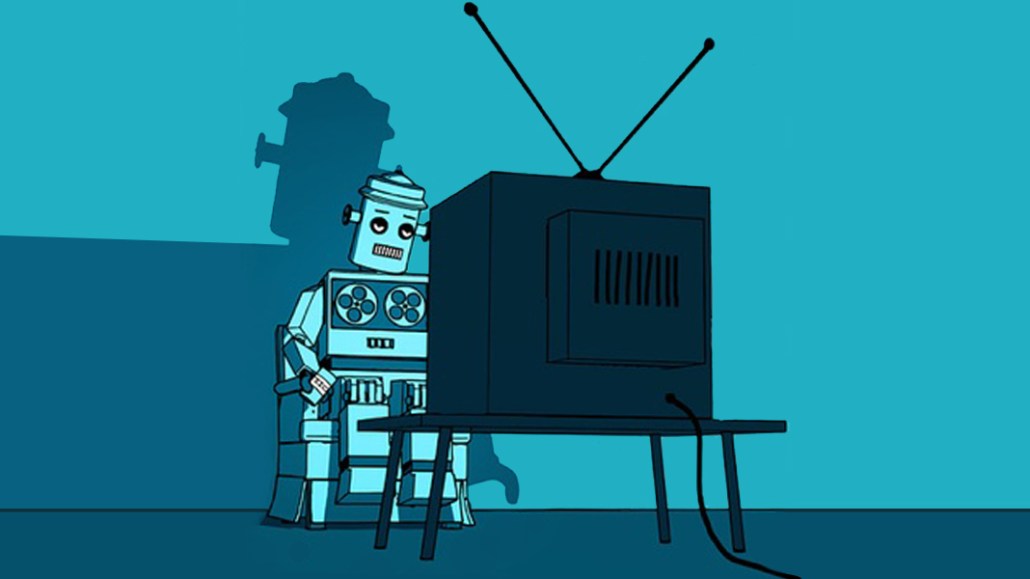 This article is part of the Digiday Video Briefing, which features must-reads, confessionals and key market stats. To receive the Digiday Video Briefing, please subscribe.
Turns out TV makers have an interest in ads too.
Project OAR, the TV advertising industry's group effort to open up addressable TV advertising, has entered its next phase, which entails winning the support of companies that make smart TVs. The consortium already has the support of one TV maker: Vizio.
Why a hardware company like Vizio, whose automated content recognition firm Inscape is spearheading Project OAR, would care about the content and ads playing on its TVs' screens isn't immediately obvious. Vizio does not exactly stand to sell more TVs because the ads appearing on them will be more finely targeted. However, with the wave of cord-cutting and the glut of subscription-based streaming services, Vizio CEO William Wang sees a need to ensure that people have enough free programming to watch on their TVs out of the box. That is why, after acquiring Inscape (née Cognitive Networks in August 2015, within the past year Vizio has debuted its own free, ad-supported streaming service WatchFree and is backing Project OAR, which aims to create a standard for targeted TV advertising.
"For us to sell more TVs, we need to have better TV content. We need to have more free content," said Wang.
As part of that effort to provide more free content, in August 2018 Vizio began to roll out WatchFree. Similar to Roku's Roku Channel, Amazon's IMDb TV and Samsung's TV Plus, WatchFree is powered by Viacom's Pluto TV and carries more than 100 TV-like linear channels from companies including NBC News and Fox Sports that stream a mix of live and pre-recorded programming. To subsidize the free service, Vizio sells ads within WatchFree. However the company has yet to staff up its own ad sales team and is instead selling its WatchFree inventory programmatically, said Wang, who this year made his second pilgrimage to Cannes to help push the company's ad-supported streaming business.
Vizio is not the only smart TV maker with an interest in advertising. Samsung has been building up its own connected TV advertising business to rival the likes of Amazon and Roku. For these hardware manufacturers, advertising offers an opportunity to generate revenue from customers who may only buy a new TV once every seven or eight years.
The potential for advertising to augment the revenue that TV makers like Vizio already receive from TV sales — introducing a passive revenue stream and effectively increasing the average revenue per TV sold — could help Project OAR to convince other TV manufacturers to support the initiative. Wang declined to specify exactly how Vizio and other TV makers will make money from Project OAR because negotiations are ongoing, but he acknowledged that one option on the table is for TV manufacturers to receive a fee for every Project OAR-related addressable ad run on their TVs.
Vizio's foray into advertising has not always been a smooth one. In November 2015, three months after acquiring the company that would become Inscape, a class-action lawsuit was filed against Vizio for using Inscape's ACR technology to track what people were watching across 11 million smart TVs and opting people into this tracking by default. Inscape licenses this data to media companies and advertisers to use to target and measure TV and video ads. A year after the lawsuit was filed, the Federal Trade Commission fined Vizio $2.2 million over the practice. Last year Vizio settled the lawsuit for $17 million, and following the FTC fine, the company agreed to receive people's consent before it begins tracking their viewing.
While a black eye for the company, Inscape founder and svp of product Zeev Neumeier saw the requirement for Vizio to get people's consent before tracking their viewing behavior as something of a blessing in disguise because it filters out customers who do not want to be tracked. It helps that 90% of Vizio customers have opted in to allow the tracking, according to Neumeier. "That's exactly where I want it to be. I don't want an opt-in rate that's too low because that means no one's willing to [permit tracking], but I also don't want one that's too high because that means we're not really doing a good job of catching those who people who genuinely want to opt-out," he said.
Cleaning up Inscape's consent process has helped to solidify its ability to track what people are watching on Vizio's smart TVs, which is necessary for what Project OAR has planned. The industry group is developing a standard so that TV networks will be able to swap in targeted ads when people are watching their linear networks or on-demand shows on a TV that's connected to the internet. The idea is to open up addressable TV ad sales beyond pay-TV providers so that individual networks will be able to sell ads targeted to individual households. Announced in March 2019, several major TV networks, including AMC Networks, CBS, Discovery, Disney, Fox, NBCUniversal and WarnerMedia, have signed on to join the Project OAR steering committee, and in May the group convened an agency advisory committee to ensure it has advertisers' involvement.
As Project OAR's development continues and the agency members work on a corresponding measurement spec, Vizio and Inscape execs are now working to encourage other smart TV manufacturers to adopt Project OAR, which will be open source so that companies can customize it to their own needs. The participation of other TV manufacturers will be crucial to ensure Project OAR is able to offer enough scale to advertisers, since Project OAR relies on the smart TV to recognize when an addressable ad slot is available and to swap in the targeted ad.
Inscape svp of sales and marketing Jodie McAfee has been leading Project OAR since its inception and is the one talking with TV manufacturers, but in a sign of the initiative's importance to Vizio, Wang himself has also been involved in the process. "I know quite a few people in the [TV manufacturer] industry," he said.
https://digiday.com/?p=341629
This week's Future of TV Briefing looks at what an industry group's conditional certification of three measurement currency contenders signals about the TV ad business's measurement overhaul.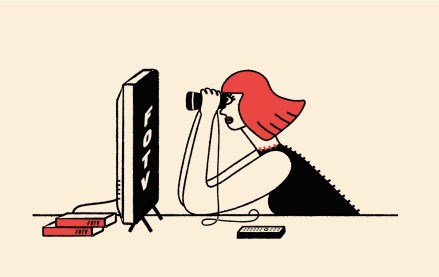 This week's Future of TV Briefing offers an updated list of the key terms that can cause confusion when talking about the TV, streaming and digital video industry.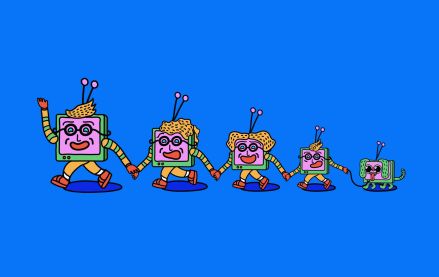 This week's Future of TV Briefing looks at what the Disney-Charter pay-TV distribution deal seems to indicate about the increasingly more-complementary-than-contentious relationship between traditional TV and streaming.