The world's biggest football clubs are looking outside Facebook to host their live streams after the social network stopped paying them to produce live videos earlier this year.
Many teams previously on Facebook's books, such as Real Madrid, FC Barcelona and Manchester United, are pondering greater investments on YouTube, Instagram and even in-house channels. Teams' contracts with Facebook varied in length from between a month to a year, but none were renewed by the social network, according to multiple sources.
Low engagement with the live videos led Facebook to scrap the cash incentives, which allowed FC Barcelona to pocket an eye-bulging $1 million for 10 months. Facebook wanted to be the go-to place for those streams, but it quickly became apparent that those types of videos rarely prove popular. A live streamed press conference for FC Barcelona last season racked up more than 500,000 views, a tiny proportion of the 100 million or so Facebook fans of the club.
Now, Facebook would rather buy longer-form premium content from clubs, such as documentaries about fan culture, a move that aligns with the social network's wider plans to root its video offering in original content it owns. Going down this path for Facebook Live paves the way for its mid-roll videos. Facebook has experimented with mid-roll ads within live content for some sports publishers in the U.K., sequencing five or six to mimic a traditional TV ad buy. Facebook handles the ad sales and gives the content creator most (55 percent) of the revenue.
However, there's a sense of frustration among many of the clubs Digiday spoke to about Facebook's latest move as they try to monetize content produced off the field. Many teams in the Premier League seem unsure of Facebook Live's role in their plans, as evidenced by the dearth of posts last season. Of the English clubs that produced the top 20 most popular Facebook Live feeds over the past year, 12 posted less than 50 times in that time period, according to Socialbakers.
Some clubs are starting to question whether Facebook Live's long-term ROI justifies the extra investment. To date, Facebook has failed to show football marketers how to monetize the engagement they're bringing to the platform beyond reach, which clubs can then use to woo sponsors. It's left one senior marketer at a Premier League club reluctant to stray too far away from the world's biggest social network as it searches for a new place for its live videos.
"We'll still be producing live games; now, it's about finding a home for them," he said. "Last season, it was always going on Facebook [Live] because of the money they were paying. This season, we'll test across more platforms. The likelihood is it will end up on Facebook as they offer the biggest numbers, and as a result, are most attractive to partners."
There lies the rub: Making money from their own content on Facebook may be tricky, but as clubs attempt to commercialize their own brands, Facebook's reach is hard to ignore, as publishers can attest. Unlike publishers, however, other options exist for football marketers, namely YouTube. YouTube views on football-related content grew 36 percent year over year between the beginning of January 2016 and the end of May 2017, whereas Facebook views grew 19 percent in the same period, according to Tubular Insights.
Instagrammers also love football, according to the Facebook-owned social network. One in five (21 percent) of the world's 700 million-plus Instagram users is what is loosely described as a "fan" — someone who follows an account from a team, player or news outlet that Instagram deems football-specific. This popularity was demonstrated earlier this month when Manchester United player Paul Pogba congratulated friend Romelu Lukaku ahead of Lukaku's move to the club with an Instagram video of the pair that more than 3 million people watched within hours of being posted.
Football clubs have other good options to distribute live content — "in particular, their own OTT platforms," said Phil Stephan, the director for global consulting at sports marketing agency Two Circles, which works with several top-tier European football teams on parts of their commercial strategy.
"Football clubs are yet to be convinced of the monetization potential for what they put on Facebook," Stephan said. "Our view, and what we say to our rights-holder partners, is that they need to continue experimenting with Facebook — and other social media and digital platforms that are now competing for quality sports content — in addition to bundling content into broadcast and sponsorship deals or going direct to fan via OTT."
https://digiday.com/?p=247225
This week's Future of TV Briefing looks at what an industry group's conditional certification of three measurement currency contenders signals about the TV ad business's measurement overhaul.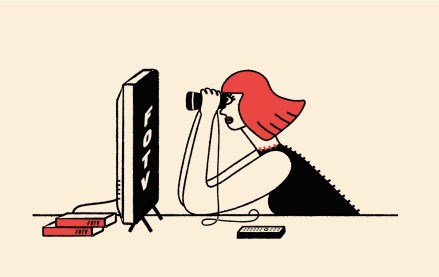 This week's Future of TV Briefing offers an updated list of the key terms that can cause confusion when talking about the TV, streaming and digital video industry.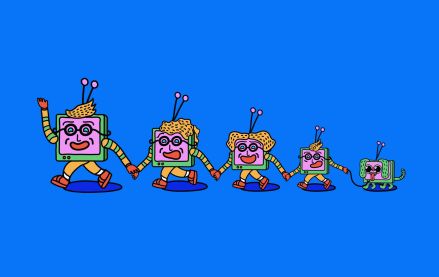 This week's Future of TV Briefing looks at what the Disney-Charter pay-TV distribution deal seems to indicate about the increasingly more-complementary-than-contentious relationship between traditional TV and streaming.