'In reality, we are a content company': Football clubs embrace the role of digital publisher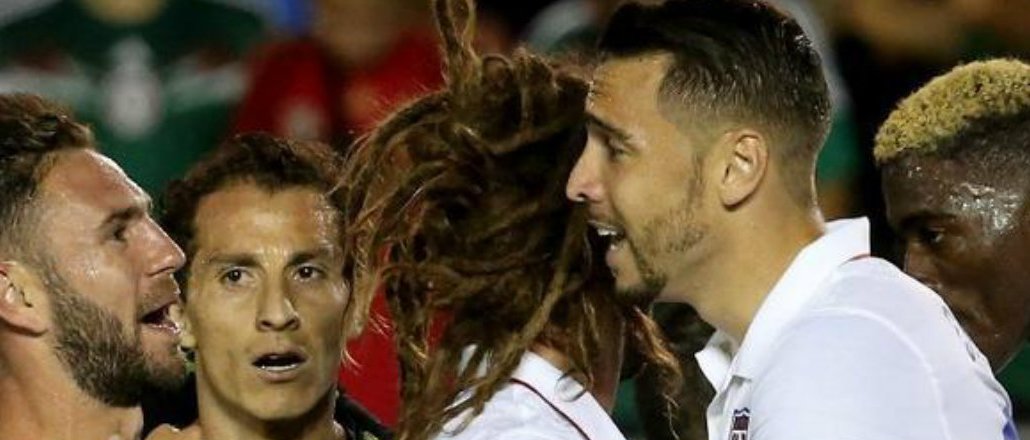 Sports franchises are quickly becoming media brands of their own.
For the world's top football teams — yes, we're talking soccer here, Americans — digital media is a chance to realize that ambition. It's particularly handy in erasing geographical boundaries.
Take Manchester United, for example: When it emerged in 2011 that the club wanted to build a social network, it was hard to see how it wasn't a knee-jerk response to the Facebook boom. Six years later, it's clear the club's decision to double down on growing its MUTV app in 2017 is about monetizing as broad an audience as possible.
A large chunk of that audience will come from the U.S., said the club, where three-quarters of its fans are under the age of 34, two-thirds of whom use Apple devices. Much of the groundwork will occur at the club's summer tour of North America, with Manchester United pushing fans to download the app so they can watch each of the five games live on its owned channel for the first time.
"As a team, we are always open to testing and trialing new technology and understanding what works best to help us reach our audiences," said Diego Gigliani, svp of media and innovation at Manchester City owner City Football Group. "Whether in virtual reality, wearables or ad tech, it's incredibly important that both tactically and strategically, we are close to consumer trends and ensuring our content remains relevant to our fans and is delivered to them when and how they want it."
For years, football clubs have used eye-bulging fan numbers as a proxy for their digital prowess. Some clubs, like Real Madrid, are trying to validate those lofty follower counts with first-party users with the hope of getting closer to a real number. Indeed, part of the reason Real Madrid beat FC Barcelona to 100 million Facebook fans last year was because it was able to use Microsoft's CRM system to target more than 4 million lookalikes to its fans.
Knowing its fans better is also part of Real Madrid's game plan for video monetization, which its digital executives believe could tempt sponsors to spend more money.
"At the end of the day, we're a football club; we dedicate our activity to football, but in reality what we are is a content company," said Rafael de los Santos, Real Madrid's global head of digital. "I believe the big challenge for us is to become content producers."
The majority of what clubs are doing with digital content is "substitutional" rather than incremental in terms of value creation, said Nick Bourne, chief commercial officer at Copa90. "The real opportunity is with creating new [incremental] value via digital assets, and that's why you're starting to see more noise from clubs talking as [intellectual property] owners and creators. It's what the bigger clubs need, and it's what they're trying to figure out. The challenge is the nature of an IP, and content business is very different to how a lot of these places are set up."
That need becomes even more urgent amid the financial pressures of a sport where the gap between the clubs with global followings and those with more local fan bases only seems to get wider with each broadcast cycle.
Digital, however, can help level the playing field through new revenue streams and increased reach. A KPMG study of the most popular football clubs in 2014 found that those in the lower rankings both in terms of followers and commercial revenues, such as Juventus FC and Liverpool FC, posted a considerably higher commercial revenue per follower than those at the top like FC Barcelona and Real Madrid.
"Certainly, social media has enabled new opportunities for small clubs to connect with their fans," said Sebastián Lancestremère, the general manager for Microsoft's sports business. "I believe that the true democratization of football will happen when every club on the planet has a digital platform to understand their fans' needs, likes and interests, to provide them with tailored products, services and experiences."
https://digiday.com/?p=240565