'Lot of issues': For ad buyers, cable video-on-demand remains disappointing
December 6, 2018 • 6 min read
•
•
Tracey Scheppach began buying ads within cable television's video-on-demand services back in the mid-2000s when the inventory source was still in its infancy. "I was one of the first buyers of VOD advertising," said the former Publicis Groupe exec who is now CEO and co-founder of Matter More Media, an agency that specializes in targeted TV and digital video advertising. "It suffered from a lot of issues, such as frequency capping," Scheppach said.
More than a decade later, not much has changed: Frequency capping — limiting the number of times an individual is shown the same ad in a given period of time — remains an issue for advertisers buying cable VOD inventory, according to several ad buyers, and is representative of the challenge facing TV networks and cable TV companies trying to convince advertisers to pay a premium for an inventory source that risks becoming as outdated as the one for which it was intended to substitute.
However, it's not only existing TV advertisers that may be of concern to TV networks and cable operators. Cable VOD has served as entry-level inventory for non-traditional TV advertisers, like direct-response marketers and direct-to-consumer brands. For example, subscription-based snacks brand Graze began advertising on TV by buying remnant cable VOD inventory, according to Chris Pizzurro, head of sales and marketing at Canoe Ventures, an ad tech company owned by Charter, Comcast and Cox that facilitates cable VOD advertising for networks and cable operators; Graze declined to make an executive available for an interview. As DTC brands reallocate their budgets away from Facebook, making cable VOD more akin to digital could help TV networks and cable operators to catch those budgets.
Cable television's video-on-demand services originated more than a decade ago as a safety net for TV networks and TV advertisers to catch the viewers no longer tuning into live airings of shows. But today, cable VOD — which is accessed through the cable box hooked up to a TV and also known as set-top box VOD — risks becoming an afterthought for ad buyers, as audiences turn to streaming TV services, like networks' OTT apps and Hulu, that can offer advertisers more sophisticated targeting. To keep pace, both cable operators and TV networks are beginning to work together to modernize cable VOD advertising and make it a more sought-after inventory source, or at least less of a limiting one.
To be clear, cable VOD advertising is not exactly on life support. Annually advertisers spend $1 billion on cable VOD inventory, according to Pizzurro. However, that's a fraction of the $70 billion that eMarketer has forecasted advertisers will spend overall on TV this year.
Advertisers are not so much seeking out cable VOD inventory as accepting it — and its limitations — as part of their broader buys with TV networks. Cable VOD "is not something we go after in and of itself," said Lisa Herdman, svp and director of national video investment and branded content at RPA. Several other ad buyers interviewed for this story similarly stated that cable VOD is typically bought as supplementary inventory bundled with either a linear TV buy or a digital video buy or both, but cable VOD's limitations compared to digital can force advertisers to choose between the two, a situation that does not favor the former.
Scale or targeting
The primary limitation affecting ad buyers' interest in cable VOD is how they can buy this inventory and the corresponding trade-offs.
Predominantly, advertisers are buying cable VOD through TV networks. That can ensure an ad is shown to the audience watching a specific show, but then the ad can only be targeted by age and gender. That's fine for an advertiser seeking a national audience where cable VOD can supplement the reach of a linear TV campaign. However, adding cable VOD inventory to a campaign can drive up costs. Cable networks typically charge $10 to $20 CPMs for their linear inventory, but can increase the amount to $20 to $30 CPMs for their cable VOD inventory, said Mike Piner, svp of video and data-driven investments at MullenLowe's Mediahub.
"We've had networks argue that [cable VOD inventory] should be higher priced because people are opting in [to watch a show]. But as an investment, we don't feel that way," said Cara Lewis, svp and U.S. head of video investment at Carat.
The way TV networks are pricing their cable VOD inventory puts it on par with their digital inventory that typically fetches CPMs between $20 and $30, according to network execs and ad buyers. That can be a problem because the digital ads can be more targeted than cable VOD, which can force advertisers to make a choice between cable VOD and digital.
"If you're seeking a large, broad package, you'll include set-top box VOD, but if you absolutely need to have the targeting, then yeah, of course, you're going to have it exclude it right now," said Samantha Rose, svp of video investment at Horizon Media.
Alternatively, advertisers looking to more finely target their cable VOD ads can buy that inventory from the cable operators, like Comcast or Charter. This enables ads to be targeted based on specific criteria like household income. But the reach of these ads can be limited to the households that subscribe to a given cable operator as well as to the fraction of inventory that the cable operators are allowed to sell.
Cable operators are typically allotted two minutes of ad inventory per network per hour, and the ratio is proportional for networks' cable VOD inventory. However, the reach of their cable VOD inventory can pale in comparison to even that slice of linear TV inventory they are allotted. Targeted linear TV campaigns can reach 80 to 90 percent of the desired audience, wheres for targeted cable VOD campaigns the reach is closer to 50 percent, said Scheppach.
Network reach plus cable data
Much of what ails demand for cable VOD inventory could be solved if the TV networks and cable operators collaborated in selling the networks' national inventory using the operators' data for targeting.
Historically the networks and operators viewed each other as more enemy than ally, but as tech giants like Google, Facebook and Amazon have emerged to siphon TV ad budgets away from the networks and operators, they have begun to work past their differences, said Andrew Ward, evp and gm at NCC Media, another TV advertising joint venture by Charter, Comcast and Cox that aggregates and sells cable operators' VOD inventory for audience-based buys.
"That's probably the most exciting thing happening with VOD is the national network groups making it addressable by the deals they have with the [cable operators] for that inventory," said Piner.
The cooperation between cable operators and TV networks has been fostered, in part, by cable operators owning TV networks. For example, Comcast and Comcast-owned NBCUniversal have begun to enable advertisers to run targeted ads against NBCU's cable VOD inventory for Comcast subscribers.
But the real progress will be made when cable operators and TV networks that aren't part of the same company come together. That's starting to happen. This year Canoe Ventures ran pilot tests with one cable operator and a couple of TV networks to enable targeted advertising within the networks' national cable VOD inventory. "But it's not full in the feature set as of yet," said Pizzurro. "Now really the trick is how do I do that across multiple cable operators."
https://digiday.com/?p=314244
This week's Future of TV Briefing looks at how major streaming service owners' subscription business fared in the third quarter of 2023.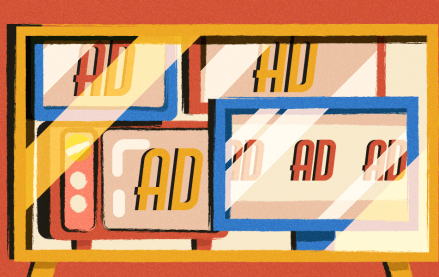 This week's Future of TV Briefing looks at what TV and streaming companies' latest quarterly earnings reports indicate about the state of the TV advertising market.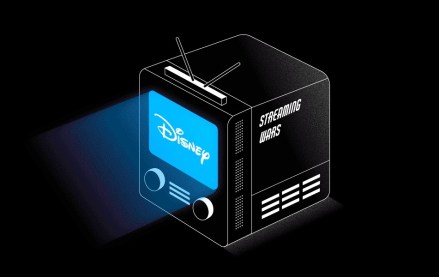 This week's Future of TV Briefing looks at how Disney's data clean room business has progressed since rolling out two years ago.