Video Briefing: Why YouTube remains a tough business for video makers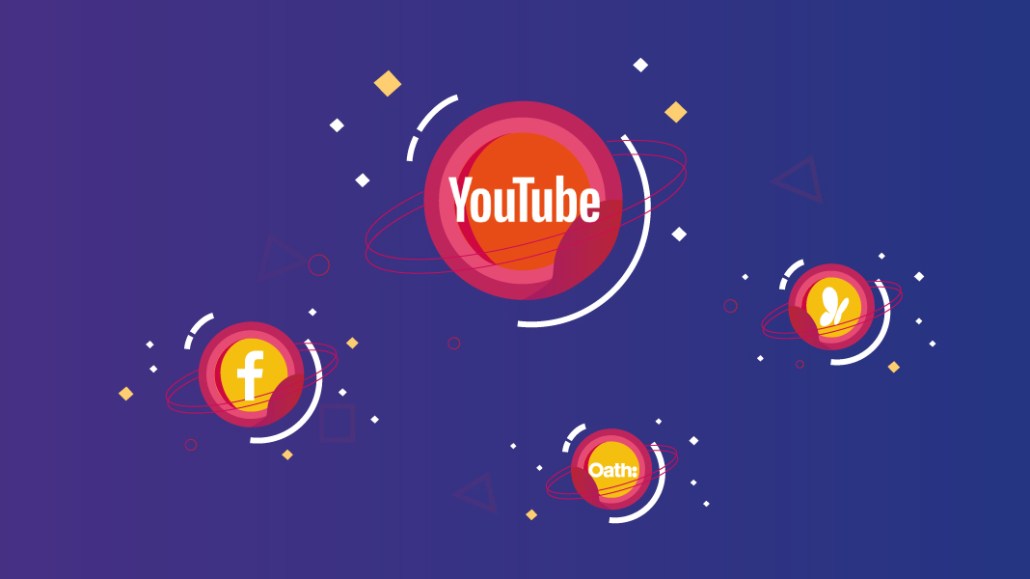 YouTube can be a fantastic place for video makers who want their videos seen by a large amount of people. With established ad products, YouTube can also be a reliable source of recurring ad revenue. But as YouTube's own homegrown stars have come to learn over the past decade, building a business on top of YouTube remains tough — even if you have an impressive number of subscribers and views.
THE KEY HITS:
YouTube gets credit for having a huge audience that chooses to watch videos and ad products that can reliably deliver revenue back to channel partners.
But as YouTube stars have learned over the past decade, it's hard to build a business entirely reliant on YouTube ad revenue.
At an average $4 CPM, 1.4 million subscribers and 4.1 million video views only gets you $108,000 per year from YouTube ad revenue — and that's after YouTube's cut.
To get CPMs of $15 to $20 or more, you need real scale, something which TV programmers that can offer "run of network" ad buys have. But even here, there are issues.
Quick: How much should 16.4 million subscribers on YouTube fetch you if you were to sell that channel? How about if that channel had 17.5 billion lifetime views? If you're Little Baby Bum, a British children's channel full of 3D animated videos of nursery rhymes, the answer is probably $10 million, according to Bloomberg.
Ten million dollars seems small for the ninth-most viewed channel in YouTube's history, right? So let's throw out some caveats here: Every business is different and Little Baby Bum was a small shop run by a husband-and-wife duo. As far as I can tell, the channel runs little to no pre-roll ads, but does run mid-rolls especially inside hour-long video compilations. This, combined with its massive audience, level of engagement and the potential value of its intellectual property, led experts value its deal at roughly $10 million…which still feels small.
But I think it speaks to how hard YouTube is for most video makers. Even with a huge audience and consistent ad revenue, the platform does not deliver enough back to creators to justify it being the sole foundation of anyone's video business.
Another example: YouTube star The Fitness Marshall, who has nearly 1.4 million subscribers and 214 million lifetime views on YouTube. Based on SocialBlade estimates, Marshall could be netting as much as $197,000 in annual YouTube ad revenue alone based on a $4 CPM and 4.1 million views per month. But that's before YouTube's 45 percent cut. And of the remaining revenue, most of it is collected by record labels since Marshall uses popular songs in his videos, according to Tubefilter. Once you take out the portion that is also collected by Marshall's network and taxes, the creator said he only makes $2,818 from YouTube ad revenue alone.
But even if Marshall didn't have to pay record labels and his YouTube network, he'd be only making $108,000 annually off of 1.4 million subscribers, 4.1 million monthly video views and a $4 CPM.
So what does this mean for digital publishers?
In the wake of the Facebook's algorithm changes and the ensuing fallout, top-tier video publishers including Bleacher Report, Refinery29 and Group Nine Media have placed a greater emphasis on YouTube this year. Magazine publishers including The Atlantic and Fast Company and Inc. have also been prioritizing the platform.
Here are some of the things that lean in publishers' favor versus independent YouTube creators: Publishers have their own direct sales teams and many of them can charge higher CPMs since they ostensibly have top-shelf programming. Unfortunately, it's not as simple as that.
According to several sources, top media companies — big TV programmers in the U.S. with multiple TV channels and media properties — can get upwards of $15 to $20 CPMs on YouTube. But these would often require "run of network" buys, which means one YouTube channel alone isn't giving you the amount of scale that advertisers want at such prices.
"You need a shit-ton of scale to be able to sell it effectively because unlike [owned and operated] inventory, you have a lot less control and insight into forecasting," said one source. Low fill rates are also an issue, said another source. And that's only two of many factors that go into how a YouTube channel collects ad revenue globally.
Make no mistake: A YouTube strategy is required for any publisher with video ambitions. But as YouTube creators themselves have ventured into other areas including subscriptions, commerce and live events, the same goes for publishers. It's not a new story, but an important reminder that no platform is here to save you — so keep diversifying.
Coming soon on…YouTube
A little more on YouTube: The platform is hosting another summit for media companies on Sept. 26 in L.A. The day before, YouTube will also host a smaller event for news publishers in San Francisco as part of Google's ongoing news initiative. There's some talk about YouTube disclosing internal changes it has been making as it works with video makers across the spectrum. I'll have more info on this in a few weeks, but if you plan on attending the summit, do let me know.
Confessional
"For library deals to make sense, you want to do hundreds and thousands of hours — Hulu's Discovery deal is four thousands of hours of programming — because distributors prefer to do these deals in bulk. It's hard to amass that when you're doing episodes that are 3 to 10 minutes long." — Digital publishing exec
Numbers don't lie
30 to 40 percent: The percentage of the audience of NBC's TV shows that watches on digital platforms such as Hulu, according to NBC Entertainment chairman Bob Greenblatt.
23: The number of Primetime Emmys won by HBO and Netflix — the first time Netflix has tied HBO, which previously had won the most Emmys of any network for 16 consecutive years.
1 million: Hulu's "The Handmaid's Tale" was shut-out at the Emmys but the company's live TV service now has more than 60 channels and 1 million subscribers.
Join me in Nashville
We're hosting our first-ever Video Marketing Summit in Nashville from Nov. 28-30. I've just begun programming the event, which will tackle a wide range of topics in video marketing and advertising — from the state of OTT advertising to opportunities with newer channels such as Amazon to even esports. Want to speak? Want to attend as a VIP? Hit me up. (Note: This opportunity is for brand marketers and ad agencies only — even though you're all VIPs in my book.)
What we've covered
Viral publisher Unilad feels the pain of Facebook fallout:
Unilad is facing insolvency proceedings — which means the company has been unable to make tax and other payments — as the company has also seen its engagement numbers on Facebook drop this year.
This, coupled with other issues at the company including a legal dispute with the company's exiled co-founder, puts the viral publisher in a precarious position.
Read more about the situation at Unilad here.
GiveMeSport sees revenue uptick after building its own video player:
After building its own video player, GiveMeSport said it saw a "significant" revenue increase within four weeks.
The uptick was driven by improvements in viewability (+6 percent), completion rates (+7 percent) and latency, which improved by 5 seconds.
Read more about how GiveMeSport built its video player here.
What we're reading
Imax might soon screen Netflix and Amazon movies: Imax is in talks with major streaming platforms to screen their theatrical movies ahead of those titles appearing on streaming services. Netflix has balked at this practice, preferring instead to release movies on its platform the same day they might appear in theaters. But with the state of current Oscar eligibility rules and high-profile projects such as Alfonso Cuaron's "Roma" and Martin Scorsese's "The Irishman" on the horizon, it's no surprise that Netflix would warm up to some type of exclusive theatrical window — even if it's just for a couple of weeks.
AT&T chief says more investments are coming for HBO: AT&T CEO Randall Stephenson said the telco may shift resources to HBO from other parts of the Time Warner (now WarnerMedia) business, with a focus on spending more on programming and using data to make those content bets. Just a reminder: HBO is not trying to be Netflix and doesn't need to, but it does want to spend more on programming to be a better rival for top shows and movies.
YouTube is shutting down its YouTube Gaming app: The app, which launched in 2015, will be folded by next spring. YouTube Gaming was created in response to Twitch, but the app never took off. The new strategy: a new gaming section on the main YouTube platform as well as new game-specific pages, which will aggregate videos and streams of a specific game. YouTube said YouTube users have watched more than 50 billion hours of gaming content on the main YouTube platform in the last 12 months.
https://digiday.com/?p=303771