Video Briefing: WarnerMedia changes show how AT&T views the future of TV
March 6, 2019 • 7 min read
It's a new era at WarnerMedia, which has made sweeping changes to Turner. And more changes are coming as employees brace for layoffs. But more interestingly, AT&T's moves also show how the company is viewing its looming battle with Netflix.
The key hits:
After spending $85 billion on Time Warner, AT&T is $170 billion in debt.
The company is looking to cut down on costs by breaking up Turner and moving its various assets into other areas of the company including the newly formed WarnerMedia Entertainment and a beefed-up Warner Bros. studio.
AT&T thinks it can save $1.5 billion annually and an additional $1 billion by finding synergies across WarnerMedia.
These sweeping changes have impacted Turner the most and employees are bracing for more layoffs.
For AT&T, there is no distinction between HBO and Turner as businesses, it's all TV and it needs more of it to compete with streaming giants.
To recap: HBO and Turner's top executives — and company lifers — Richard Plepler and David Levy are leaving the company; Turner has been broken up with TBS, TNT and TruTV merging with HBO and the upcoming WarnerMedia streaming service under WarnerMedia Entertainment, which will be run by former NBC exec Bob Greenblatt; Turner Sports is now under the purview of CNN boss Jeff Zucker, who will serve as chairman of WarnerMedia News & Sports; Cartoon Network, Adult Swim and Otter Media will be under Warner Bros.; and Turner International president Gerhard Zeiler is in charge of all ad and distribution revenue at WarnerMedia.
WarnerMedia CEO John Stankey has been pretty clear about the intent behind these changes: after spending $85 billion to buy Time Warner, AT&T is now looking to shave some costs.
"At a time when we must shift our investment focus to develop more content for specific and demanding audiences on emerging platforms, we can't sustain a model where we invest one dollar more than necessary in the administrative aspects of running our business," Stankey said in a memo shared by a source.
In its effort to cut costs, AT&T has focused on Turner, a programmer that made almost as much money as Warner Bros. did last year. Turner generated $13 billion in revenue last year; Warner Bros. did $14.7 billion (HBO did $6.6 billion).
The big number here is $170 billion, which is the amount of debt that AT&T has racked up. AT&T expects to cut down on some of that debt by merging Turner with other parts of the WarnerMedia business. The company reportedly expects to find $1.5 billion in annual savings and another $1 billion from cutting redundant roles.
And more changes are coming. Turner's president of ad sales Donna Speciale is expected to stay, per sources. With news and sports now being overseen by Jeff Zucker, it's unclear whether Turner Sports president Lenny Daniels will be staying. Overall, Turner employees are bracing for layoffs. "Everyone's waiting for layoffs," says one source.
But AT&T's decisions also tell you how the phone company views the media and entertainment business — especially as big media giants finally try to take on Netflix. While it's cutting some costs at Turner, WarnerMedia is also investing dollars elsewhere. Warner Bros. has a new young adults and animated division and HBO's original programming hours this year will grow by 50 percent to 150 hours. And this does not even include the original programming that WarnerMedia is expected to produce and buy for its upcoming streaming service.
This will still pale in comparison to Netflix, which will easily spend well over $10 billion in content in 2019, but it will still be more than Turner and HBO had ever done on their own.
"This whole company already spends $12 billion when you add in all the things that will roll up into this service, and I think we've gotta increase that," said Bob Greenblatt, the new chairman of WarnerMedia Entertainment, in an interview with Vanity Fair. "But that doesn't mean there will suddenly be 150 new scripted series either."
As Greenblatt mentioned in that interview, the focus for big media now is in creating enough volume of content for these services and programming brands that people feel compelled to subscribe. For AT&T, it's not Turner or HBO — it's both.
There is a good argument to be made on whether WarnerMedia, Disney or any other big media giant can ever truly rival Netflix, which has a 139 million member global head start. And some entertainment sources lament that the new streaming video economy is rapidly changing institutional roles and players.
"There's no place in this new infrastructure for David Levy and Richard Plepler?" says an executive at a major production company that works with Netflix and cable TV networks. "Just think about that: Two guys who have run very successful networks are no longer there because it's not as efficient. What does that say about the overall industry?"
Confessional
"The worst thing is there is no communication right now — down from the AT&T level. And finding stuff out in the press is so deflating." — WarnerMedia employee
Numbers don't lie
$10 million: How much LaLiga North America is spending over the next three years on building a U.S. media business.
2 million: Hulu's live TV service is nearing 2 million subscribers, with YouTube TV having 1 million subscribers, according to Bloomberg.
What we've covered
BuzzFeed, Group Nine Media are selling platform ads directly:
Top digital publishers have a new pitch for marketers: We can help you reach a lot of people on platforms and your ads won't run next to unsafe content.
BuzzFeed expects to generate revenue in the "high tens of millions" for this product; it's already become a near double-digit percentage of Group Nine's ad sales revenue.
Read more about publishers and platform ads here.
How media buyers define scale on platforms:
Platforms, analysts and reporters might care about stats such as MAU and DAU, but ad buyers look at a different type of math.
The key point: Advertisers are looking for addressable reach, not necessarily total reach.
Read more advertisers and platforms here.
What we're reading
Disney weighs wholesale distribution options for Disney+ (sub required): Disney is considering whether it should distribute its streaming service through third parties such as cable TV distributors, Amazon and Apple. It's highly unlikely that Disney will want to give up access to subscriber emails by distributing on Amazon (as well as Apple, though Disney and Apple have a tighter relationship). It could pursue deals with cable operators in a way where it gets access to customers' info, but this shows how hard it will be for any company to build true direct to consumer services.
Apple's Hollywood venture marred by "intrusive" execs: Producers for Apple's TV shows are complaining about Apple executives, including CEO Tim Cook, being too intrusive with giving notes on content. Apple wants family-friendly shows and wants to shine a positive light on technology. Sources previously told me that there are two notes if you do an Apple show: the "network" notes from the veteran entertainment execs in charge of the venture and the "marketing" notes from Apple executives who are very sensitive about content and how their technology is displayed on these shows. Apple is spending real money — $1 billion — but it's usually a good idea to let content people remain in charge of content.
Inside Rhett & Link's $10 million deal for Smosh: YouTube comedy brand Smosh took a hit when Defy Media shut down. The company was able to find a buyer in fellow YouTubers Rhett & Link and their company Mythical Entertainment. The new plan is to build Smosh back up.
Big media isn't ready to fight back against Netflix: This piece details why Disney, WarnerMedia and NBCUniversal will have such a tough time competing with Netflix. One particular challenge: a lot of the most valuable licenses owned by these media giants still run for a few years so even if they wanted to pull back that content, they wouldn't be able to.
Roku adds support for Amazon's Alexa: Amazon signs up its biggest connected TV competitor for Alexa. While that's interesting on its own, there is a genuine fear among some media execs who wonder what will happen to media/programming brands if Amazon makes it possible to play shows by using Alexa. What's the impact on Showtime when all you have to say is: "Alexa, play 'Billions'"?
https://digiday.com/?p=324799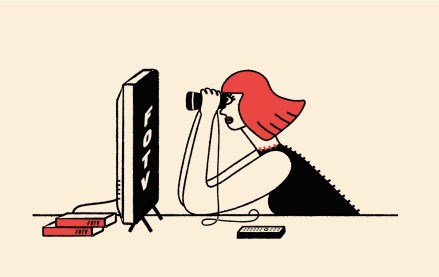 This week's Future of TV Briefing offers an updated list of the key terms that can cause confusion when talking about the TV, streaming and digital video industry.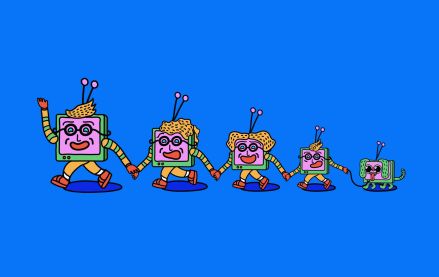 This week's Future of TV Briefing looks at what the Disney-Charter pay-TV distribution deal seems to indicate about the increasingly more-complementary-than-contentious relationship between traditional TV and streaming.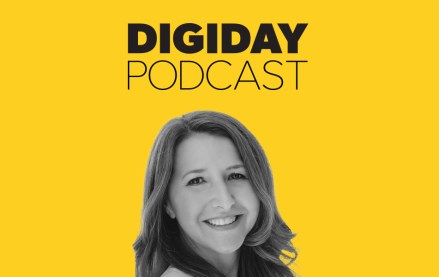 September 12, 2023 • 3 min read
Traditional TV now accounts for less than 50% of Georgia-Pacific's spending, but its share still exceeds streaming's.