Pitch deck: How Roku's sells its OTT ad ambitions
November 14, 2018 • 6 min read
•
•
Roku is already one of the biggest names in ad-supported streaming video. And as the company's free streaming channel, The Roku Channel, takes center stage on Roku's platform, marketers are taking a closer look at the offering.
The key hits:
The Roku channel is the fifth-biggest app and third-biggest ad-supported app on Roku, which has 23.8 million registered users overall.
In a pitch deck, Roku is pitching marketers on its ability to help them reach cord-cutters, cord-nevers and even light streaming video viewers.
Roku's argument is that when users are not in subscription services, they're coming to The Roku Channel, among a handful of other free streaming services.
Marketers are finding value in The Roku Channel, which is nabbing CPMs between $32 and $40, according to buyers.
Roku is also pitching marketers on its "OTT partner network," which the company is using to increase distribution of The Roku Channel outside of Roku.
Launched a year ago, The Roku Channel features a wide selection of old movies and TV shows as well as linear news feeds from traditional and digital programmers. In a pitch deck presentation for marketers, Roku says The Roku Channel is the fifth-biggest app on Roku when measured by "active account reach" and the third-biggest ad-supported app. Roku claims 23.8 million registered users.
Roku's pitch is that it can help advertisers reach cord-cutters, cord-nevers and even some light video streamers. In the deck, Roku said The Roku Channel viewers are 27 percent more likely than the average Roku viewer to be cordless; spend 70 percent more time streaming video than the average Roku user; and spend 59 percent more time in subscription video channels than the average Roku user.
When Roku users are not in Netflix or some other subscription video service, they are choosing to go to The Roku Channel, among a handful of other ad-supported environments, the company says. It doesn't matter that The Roku Channel does not have any high-profile original series (yet), people like to come back and watch the same movies over and over again, the company says in the pitch deck.
Roku's size — it still has the largest share in the U.S. among connected TV device sellers, even though Amazon is coming on strong — makes this a compelling pitch to marketers. Roku is selling marketers on buying sponsorships to themed movie nights and content collections, the ability to buy placements inside live news feeds, and the ability for brands to host their own "content hubs" within the app. Channel CPMs range between $32 and $40, according to two media buyers who have been pitched recently by Roku. This puts The Roku Channel within 10 percent of Hulu, according to one of the buyers.
Another interesting thing from Roku's deck: its plans to build out an "OTT Partner Network," which seems to mean expanding The Roku Channel outside of Roku. The channel is already available on web and mobile and is expected to launch on more gaming consoles and other streaming devices. (I'm curious to learn how many Roku competitors will allow them to launch on their platforms.) Currently, The Roku Channel's distribution network has 50 million "potential viewers," according to Roku.
Many OTT programmers see The Roku Channel as the future of Roku. It allows the company to have greater control over ads on its platform, and it can always figure out a way to introduce other streaming apps through the channel, instead of the current home screen.
"Roku is walking a delicate line with its content providers to participate in their advertising business, however on the horizon it must remain vigilant that Android and Amazon don't present a better value to content providers," said Ashwin Navin, CEO of Samba TV.
Advertisers, it seems, are on board with Roku. The company pulled in $100 million in "platform revenue" (mostly ad revenue) in the third quarter, which was more than the $73.3 million it generated in device sales. "It's Hulu and then Roku right now," said one of the ad buyers.
ComplexCon by the numbers
60,000: Number of people who attended ComplexCon
$25 to $30 million: Amount of money that Complex CEO Rich Antoniello projected people would spend buying products at ComplexCon
160: Number of booths in the main marketplace area of ComplexCon
11,000: Number of people that used the ComplexCon app to skip the line and reserve spots at vendors' booths
45: Number of food stands and trucks at ComplexCon's version of a food court, "First We Feast" Lagoon
Confessional
"It's hard to survive on a single revenue stream and a majority of that revenue going through one platform [YouTube]. We were doing a pretty good job of diversifying and working with other platforms, but most of the other platforms don't have any real revenue strategy for publishers — or even paths to revenues. We were talking to Musical.ly, and they wanted us to repurpose our videos or make originals for them, but they weren't able to fund it and weren't willing to say how long we'd need to wait before seeing returns." — Former Defy Media executive
Numbers don't lie
$7 billion: Digital video ad revenues were up 35 percent year over year, with mobile video accounting for 60 percent of digital video ad revenues, according to IAB's latest report.
Join us at the Digiday Video Marketing Summit
We're hosting our first-ever Video Marketing Summit in Nashville from Nov. 28-30. The event will tackle a wide range of topics in video marketing and advertising. Want to speak? Want to attend as a VIP? Hit me up. (Again: This opportunity is for brand marketers and ad agencies only.)
What we've covered
How Defy Media went from YouTube heavyweight to an abrupt shutdown:
Defy Media was a YouTube giant, but 60 percent of the company's revenues went through YouTube.
The company was also not able to fully replace lost revenues from Go90 and other content buyers that either went away or shifted priorities.
Read more about Defy Media here.
Facebook is shutting down its ad network for connected TV apps:
By January 2019, Facebook's Audience Network will no longer sell ads into publishers' connected TV apps
Facebook's OTT ad network was challenged by CTV platforms like Roku that are building walled gardens around their own ad businesses.
Read more about Facebook and OTT here.
What we're reading
Disney will pump more money into Hulu: Following the 21st Century Fox acquisition, Disney will own 60 percent of Hulu. The media giant says it plans to put more money behind Hulu to fund more original productions and expand Hulu internationally. Exactly how much money Disney will put behind Hulu, which will still Disney rival Comcast/NBCUniversal as a 30 percent stakeholder, is unclear. But don't expect Disney to merge Disney+ and Hulu unless it owns all 100 percent of Hulu.
Netflix will test a lower price tier in some international markets: This is an effort to boost subscribers in some regions such as Asia, which Netflix hasn't been able to crack just yet. In established markets, expect the company to raise prices at some point.
YouTube's CEO comes out strongly against Europe's proposed copyright regulation: YouTube CEO Susan Wojcicki argues that it's financially impossible for any company — even one the size of Google and YouTube — to be responsible for every piece of content uploaded to its platform.
https://digiday.com/?p=311988
This week's Future of TV Briefing looks at how this year's upfront and recent announcements from AMC Networks and Paramount indicate the progression of programmatic in the TV and streaming ad market.
This week's Future of TV Briefing looks at how major streaming service owners' subscription business fared in the third quarter of 2023.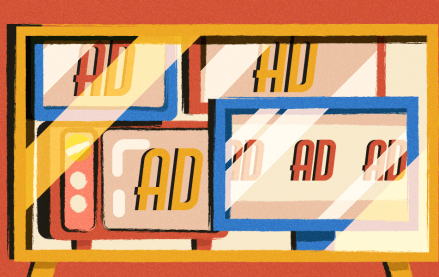 This week's Future of TV Briefing looks at what TV and streaming companies' latest quarterly earnings reports indicate about the state of the TV advertising market.