Video Briefing: Free video streaming services are bulking up with licensed programming
April 10, 2019 • 7 min read
•
•
As the ad-supported streaming video market heats up, free video streaming services such as Pluto TV, Xumo and Tubi are bulking up on licensed movies, TV shows and digital video programming.
The key hits:
Free video streaming services such as Pluto TV and Xumo are licensing more movies and TV shows in an effort to draw more users.
Most often, these titles are available on a non-exclusive basis, which makes sense considering the fact that these are free products.
Deal structures can vary: Most often, the video services send an ad revenue share back to programming partners.
However, in some instances, Pluto TV and Xumo are willing to pay a fixed licensing fee or offer minimum guarantees — but those are typically reserved for studios rather than digital publishers.
One interesting outlier is Tubi, which says it will spend more than $100 million to acquire content this year, eliciting skepticism among industry observers on how the service will be able to fund such a budget.
Earlier this week, Viacom-owned Pluto TV, which offers more than 100 channels of linear-programming streaming channels, announced a deal with BBC Studios to license more than 1,000 episodes of TV shows including classic "Doctor Who" episodes, "Antiques Roadshow" and "Robin Hood." Rival free video streaming service Tubi has also been bulking up on its programming, recently adding existing fare such as past seasons of "The Bachelor" and "The Bachelorette," and movies such as "Donnie Darko" and "The Virgin Suicides." Since last fall, Xumo has also made a bigger push into adding more movies into its programming lineup.
Then there is The Roku Channel or Amazon's Freedive, both of which have been building audiences off of free, licensed movies and TV shows.
Most often, these titles on free streaming services are available on a non-exclusive basis (though Tubi said that some individual seasons of "The Bachelor" franchise will be exclusive to its platform). The idea is pretty simple: as more people flock to internet-connected TV screens, they are going to want options that don't require them to pay for a subscription. This is where Pluto TV, Tubi and Xumo come in. And if these services have movies, TV shows and other digital video programming that people have familiarity with, they are more likely to spend time passively watching that programming on these services. Original content is a great way to drive subscriptions, but that becomes less important when you're not selling a paid product.
The deal structures for these licenses can vary. In most cases, the video streaming services share ad revenue in exchange for non-exclusive licenses to the programming. "Because it's a low cost to deploy, we are fully transparent about that with partners," said an executive at a free video streaming service.
Many movie and TV studios will go along because it's free, incremental money without costing them anything. Pluto TV has received praise from programming partners for being a consistent and reliable source of incremental revenue. In the past, Xumo CEO Colin Petrie-Norris has said that Xumo can drive ad revenue that's comparable to the rates Amazon pays to publishers that upload videos — and get paid according to hours consumed — through Amazon's Prime Video Direct program.
And with most of these licensing deals being non-exclusive, video owners are still free to license their content to TV and other streaming platforms.
Of course, there is still an opportunity to collect a licensing fee. In some instances, Pluto TV and Xumo are willing to pay to license programming, sources said. But these are "select instances," according to one source, as these services are willing to offer fixed licensing fees and minimum guarantees for better-tier movies.
Then there's Tubi, which announced earlier this year that it will spend more than $100 million in 2019 to acquire movies and TV shows.
(Quick aside: The stated budget caught many industry insiders by surprise, skeptical of how Tubi would be able to find the funding. The OTT ad market is certainly growing, but can Tubi make enough in ad revenue in 2019 to fund $100 million worth of content acquisitions? The math seems difficult, especially when considering that rival Pluto TV is expected to make $150 million in overall revenue in 2019. By that measure, Tubi would be spending two-thirds or more of its revenue on content. When asked, Tubi CEO Farhad Massoudi said the funding is coming from a mix of venture-backed funding, debt financing and ad revenue. He didn't disclose total revenues for the company but said if Tubi "made $50 million [from annual ad revenue], we would be bankrupt.")
In any case, there is a growing willingness among the free video streaming services to pay for some content, which bodes well for video owners looking for more places to distribute their libraries.
Of course this mostly applies to movie and TV studios. For digital video programmers, the revenue opportunity is from the advertising that's sold by these services. "Mostly it's a rev-share game unless you're a major studio," said a source.
Confessional
"Amazon has not yet hired human curators for [the Fire TV news app]. My guess is that they will learn just as everyone else has learned that you need humans to supplement decision-making on news programming." — News video executive
Numbers don't lie
31 million: The number of "cord nevers" in the U.S., according to research from MRI-Simmons.
26%: Apple's revenue growth in March from entertainment apps, which is down from the 104 percent revenue growth Apple was averaging every quarter, according to Morgan Stanley.
What we've covered
How All Def Media uses YouTube to drive paid subscribers:
All Def Media asked its YouTube audience to sign a petition to bring back an unscripted comedy show for a fourth season.
Roughly 5,000 people ended up ordering the entire season, which was available behind a paywall on All Def's website.
Read more about All Def Media here.
How Vimeo shifted from YouTube alternative to a B2B services player:
Vimeo generated $160 million last year, almost entirely from its video services business which helps video creators of all types manage their video player and workflow.
Vimeo also has more than 1,000 customers using its OTT subscription tech.
Read more about Vimeo here.
What we're reading
How Disney broke its Netflix addiction (sub required): Disney used to make hundreds of millions of dollars every year from Netflix. That — and other licensing revenue — is a tough thing to walk away from, but Disney knows that it has to if it wants greater control over its future. This piece breaks out how Disney executives including CEO Bob Iger came to that realization. One thing to keep in mind: Disney is betting big on subscription streaming video, but that is only a piece of how Disney could monetize its IP across its ecosystem of films, TV, video games, theme parks, merchandise and more.
Unanswered questions about Disney's subscription service: Disney's Investor Day is on April 11, where the company is expected to unveil its Disney+ service for the first time. We know why Disney is getting into streaming, but there are still many questions about how Disney will package and distribute this service.
Hollywood and Silicon Valley are stalking J.J. Abrams: Through his company Bad Robot, filmmaker J.J. Abrams wants to make movies, TV shows, video games, books, theme-park rides and much more — and he's seeking a financing partner that can make all of that happen through one large deal. Question is: if Ryan Murphy can get $300 million from Netflix, what will be the price for the man behind "Lost," the upcoming Stars Wars movie and countless other big projects?
CBS is still searching for a CEO: So far, former HBO CEO Richard Plepler has said no. Former Disney exec Tom Staggs and Hasbro CEO Brian Goldner were also considered. Viacom CEO Bob Bakish reportedly wants the job — and is favored by Shari Redstone — but that would still require a merger between CBS and Viacom. Acting CEO Joe Iannello also reportedly wants to make the job permanent, but his ties back to former CEO Les Moonves, complicates his chances.
Google surprises Android TV owners with unwanted ads: A software update to some Android TVs now include a new wheel for sponsored content, which has caught some users by surprise. Google said it's conducting a test, but it's pretty likely that most users don't actually want sponsored content that they didn't ask for.
Subscribe to the Digiday Video Briefing: A weekly email with news, quotes and stats around the modernization of video, TV and entertainment.
https://digiday.com/?p=329577
This week's Future of TV Briefing looks at what an industry group's conditional certification of three measurement currency contenders signals about the TV ad business's measurement overhaul.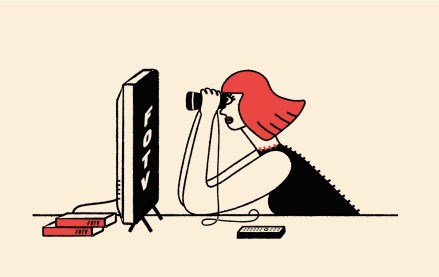 This week's Future of TV Briefing offers an updated list of the key terms that can cause confusion when talking about the TV, streaming and digital video industry.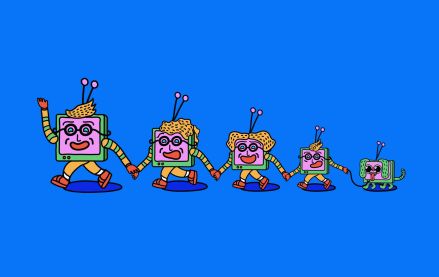 This week's Future of TV Briefing looks at what the Disney-Charter pay-TV distribution deal seems to indicate about the increasingly more-complementary-than-contentious relationship between traditional TV and streaming.