How All Def Media uses YouTube to drive paying subscribers
April 9, 2019 • 3 min read
In digital media, like in real estate, it is typically better to own than to rent in the long run. But for publishers, taking ownership can often require years of accruing audiences on others' platforms before they can try to convert them to their own, as All Def Media is currently doing.
In October 2018, All Def Media asked its YouTube audience to sign an online petition asking the hip hop culture and comedy publisher to bring back its unscripted comedy show "Roast Me" for a fourth season. The company received 10,000 emails asking for the show to return. It responded to those emails to inform its audience that the show would return in December 2018 but not on YouTube, where the smack-talk showcase's mature language might endanger its ad revenue given YouTube's ongoing brand-safety issues. Instead, All Def Media decided to put the new season on the show's own site and behind a paywall.
By eschewing ad revenue on YouTube for consumer revenue on its own site, All Def Media took a risk, and so far it has paid off. Roughly, 5,000 people pre-ordered the entire season for $3.99, and 25,000 have paid for it to date, according to All Def Media CEO Chris Blackwell. Those 25,000 paying customers may pale in comparison to the 4 million subscribers on All Def Media's main YouTube channel, but the point is they are paying All Def Media and doing so directly.
Many digital publishers have been scrambling to establish their own properties since Facebook announced in January 2018 that it would de-prioritize publisher content. The merits of a publisher owning the distribution of its content are clear. They don't have to worry about platforms' algorithms curtailing their ability to reach their audiences, and they don't have to rely on platforms' sales teams to attract enough ad dollars to make their programming profitable after that revenue is split.
However, it can be tough to convince people to go from a platform they use regularly like YouTube to get in the habit of visiting somewhere new. And it can be even more challenging to convince those people to pay for content they previously received for free. That All Def Media has been able to convert 25,000 viewers into paying customers was enough to assure the company that it was onto something, said Blackwell. Now All Def Media will try once again to pull its platform audience onto an owned-and-operated property.
Within the next two months, All Def Media plans to roll out a mobile app for its musical trivia show "Bar Exam." That show debuted in December 2018 and tests rappers' knowledge of other artists' lyrics in episodes uploaded to YouTube, Facebook and Instagram's IGTV.
However, All Def Media is not looking to put that series behind a paywall. Instead, the show's mobile app — which the company is developing with digital studio Culture Genesis — will be a free companion product. Similar to HQ Trivia, the "Bar Exam" app will feature a weekly interactive live game show for people to test their own lyrical acumen and compete for prizes, such as cash and merchandise.
All Def Media decided to develop an app for "Bar Exam" after seeing that "probably 95%" of the show's viewership across YouTube, Facebook and IGTV was happening on mobile devices, according to Blackwell. That mobile-dominant viewership could help All Def Media to convince people to download the app. Once the app is available, the company plans to attach links to episodes distributed on YouTube and Facebook that people will be able to tap on to install the app through their phone's app store, Blackwell said.
To generate revenue from the app, All Def Media plans to sell sponsorships against these games, said Blackwell. All Def Media already sells sponsorships against "Bar Exam" episodes, but the company sees an opportunity to do more with marketers inside its app than on its YouTube channel, where the sponsorship elements are largely limited to the video's content and must adhere to YouTube's sponsored content policies. "Once we have the app experience, we'll have more control," Blackwell said.
https://digiday.com/?p=329403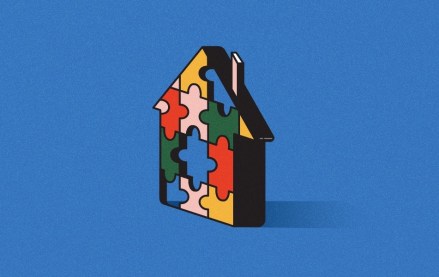 September 22, 2023 • 4 min read
Apartment Therapy's president Riva Syrop took the stage at the Digiday Publishing Summit to discuss the convergence of commerce and sponsorship revenue within its Small/Cool event.
September 22, 2023 • 4 min read
Media execs took stage at the Digiday Publishing Summit to discuss the growing importance of ROI in ad campaigns this year.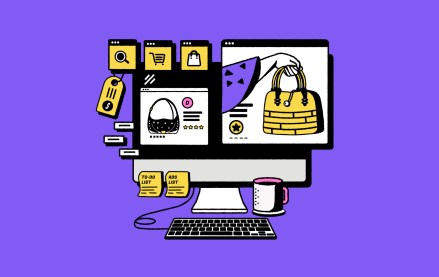 September 22, 2023 • 4 min read
CEO Satya Nadella said AI assistants will be as ubiquitous as PCs and will help users navigate across apps, operating systems and devices.