Video Briefing: Free OTT streaming video will be led by Amazon and Roku
January 16, 2019 • 10 min read
Interest in ad-supported streaming video — or AVOD, if you absolutely must — is growing at a rapid pace as a wide range of companies look to capture customers interested in free content on connected TV sets. But while this particular market is still in its growth stage, there are several indicators that suggest it will eventually be dominated by two companies: Amazon and Roku.
The key hits:
Viacom is interested in buying a free video streaming service such as Pluto TV or Tubi.
Long term, it would not be a good investment for Viacom, as the free video streaming market will be increasingly dominated by Amazon and Roku.
Amazon and Roku already have significant market share of streaming devices and large active user bases. Both have also launched free video streaming services.
It's in Amazon and Roku's best interests to promote their own free streaming video channels, especially as both companies look to build billion-dollar ad businesses.
Roku is already on this path, with media partner sources saying that the platform is betting its future on The Roku Channel, which already is a gateway to free movies and TV shows, subscriptions from Showtime and other video programmers and even live, linear news.
Similarly, there's no reason that Amazon won't prioritize its own Freedive channel on its platform.
In the past few months, Viacom has held discussions to buy two free video streaming startups: Tubi TV and Pluto TV, according to The Information. Viacom's interest in purchasing the streaming services makes sense: More people are watching movies and TV shows on connected TV devices than ever before; the market for subscription services is getting incredibly crowded with Netflix, Amazon, Hulu and upcoming services from Disney, WarnerMedia and other traditional and digital video programmers; there is only so much money a person or household will be willing to pay every month for subscriptions, which opens the door for a video streaming service that's free; and it's easier to buy Pluto TV or Tubi TV, which are growing in usage, rather than build something from scratch.
However, it's more likely than not that the investment would not work out for Viacom in the long term. That's because there are two companies poised to own free, ad-supported streaming video — Amazon and Roku — largely because they own the distribution platforms consumers already use to access these services.
Amazon's Fire TV platform now has 30 million monthly active users and Roku claims 27 million active accounts. (The obligatory note here: Amazon did not disclose how it defines active users and Roku's active account metric could include multiple users using the same account.) In terms of device market share, Amazon and Roku account for significantly more than half of streaming media players in the U.S.
Any way you cut it, that's a sizable audience that Amazon and Roku have direct relationships with. And now both are investing in media services that cater to those customers. Earlier this month, Amazon launched Freedive, an ad-supported video streaming channel offering a large selection of movies and TV shows. Freedive is in many ways similar to The Roku Channel, which also offers a ton of free movies and TV shows, and has already become one of the most popular apps on Roku's platform.
Individual movies and TV shows may vary between Freedive, The Roku Channel, Pluto TV, Tubi and other free streaming services, but it's easy to be most bullish on Freedive and The Roku Channel because it's in both Amazon and Roku's best interests to promote their own streaming channels — especially as both companies try to build huge ad businesses.
Let's just take a look at what Roku has already been doing with The Roku Channel. In addition to offering more than 10,000 free movies and TV episodes, the channel also has linear feeds from news programmers such as ABC News and Newsy, and gives users the ability to subscribe to paid channels from Showtime, Starz and other video programmers.
Multiple sources and Roku partners in the past have told me that the future of Roku's platform is The Roku Channel: the channel will fire up as soon as a user turns on their Roku device, and it's through this channel that they access everything from free programming to their video subscriptions to even live news. Roku controls the entire ad experience within The Roku Channel and takes a cut of the paid subscriptions it sells. Meanwhile, inside publisher apps on Roku, the company either gets to sell 30 percent of the ad inventory or takes a 40 percent ad revenue. For Roku to significantly grow its media revenue beyond the $293 million it generated in 2018, according to eMarketer estimates, the company is going to prioritize the ecosystem it has full control over.
Amazon is no different. The company has not indicated that it has similar plans for Freedive, but it also hasn't been shy about its overall ad ambitions. Amazon is coming for TV advertisers as it looks to build on its $10 billion annual ad business. Why wouldn't it, then, prioritize its own free streaming channel and app for movies and TV shows?
This doesn't mean that Pluto TV, Tubi and other indie free streaming video startups are in complete danger: the most sensible option for these companies is to continue pairing up with — and maybe get acquired by — TV manufacturers such as Samsung and Vizio. There are distribution opportunities, including custom buttons on TV remotes, that serves these companies well. And manufacturers get to take a piece of the action in a growing OTT ad market.
But for Viacom? The deal doesn't make as much long-term business sense — especially if Tubi and others value themselves as high as $300 million, as The Information reported. Viacom would just capture the remnants of the ad dollars that didn't go to Amazon or Roku. It would be the Oath of the OTT ad market.
(An important note: I am intentionally not including Hulu and NBCU's upcoming streaming service here. Hulu is the current ad giant in OTT, but it's not available for free. And NBCU's service will only be free to Comcast's pay-TV customers. YouTube could also apply here, but YouTube is also its own, unique beast.)
Confessional
"We were trying to win primetime dollars [with Facebook Watch]. The main feedback we got from advertisers was that we are not going to win primetime dollars, but we can be complementary to TV. They still view us [as the place] for the quick scroll video." — Former Facebook exec
3 Questions with…
Dave Morgan, CEO of Simulmedia
By Tim Peterson
What's the biggest obstacle to linear TV-like scale for addressable inventory?
The legacy infrastructure. Linear TV systems and set-top boxes were not built to manage personalized TV ads. Plus, since the delivery is unpredictable, campaigns need to be sold on a monthly basis and efficiently managing that is a horrific problem. Technology companies like Invidi and Sky's AdSmart have built some really clever systems to work around the infrastructure bottlenecks, but the idea of predictably reaching 20 million TV households a day, every day, with addressable TV ads won't be a reality in the market for years.
As TV advertising becomes more targeted based on the audience than the content, does that risk devaluing individual shows or networks because an ad run during a rerun of "Friends" was shown to the same household as a new episode of "This Is Us"?
Buying TV according to audience, not just content and time, is not going to necessarily devalue certain TV networks. Compared to premium video inventory in digital, national linear TV networks are dramatically underpriced. The average CPM (persons 2 and older) of all of national broadcast and cable TV last year was $3.85. For non-prime inventory (two-thirds of all national TV points), it was $1.35. Enhancing the national TV sales with more data and more targeting can only drive that number up.
As TV advertising becomes more like digital advertising, are there any big elements of digital advertising unlikely to be applied to TV advertising?
The biggest element in the digital ad world that I hope stays out of TV is fraud. Most of that fraud is injected into the ecosystem in real-time with remote, dynamic ad serving without the publishers have any chance to preview or prevent a bad serve. We need to keep that out of TV. Fortunately, since demand for TV ad inventory outstrips supply — which is the opposite of what occurs in digital banners and non-premium video — I am hopeful that TV companies won't feel compelled to give up that kind of control.
Numbers don't lie
20 percent: How important is the Super Bowl? Last year's game, which aired on NBC, had 20 percent more commercial time than during a regular-season NFL game. It also collected $482 million in ad revenue, according to Kantar Media.
70+ hours: Average time spent per Fubo TV subscriber in December 2018, up 250 percent year over year, according to the company.
86.7 percent: Amount of U.S.-based subscription OTT video users captured by Netflix, according to eMarketer's estimates.
What we've covered
OTT is heading in the direction of wholesale — and the bundle:
New distributors ranging from Apple to Roku to Walmart are popping up hoping to resell streaming channels from media companies.
Customers will have a finite number of channels they're willing to add a la carte, which is one of the reasons why more streaming channel bundles are likely to come in the future.
Read more about the future of the OTT distribution market here.
What we're reading
Netflix will soon cost as much as HBO Now: Netflix is raising its prices again, with its most popular plan jumping from $11 per month to $13 per month (HBO Now costs $15 per month). It's the highest price hike ever instituted by Netflix, which will use the extra money to help fund its increasing production budget — the company will spend more than $10 billion in 2019 on content. Price hikes usually lead to customer outcry, but Netflix has become so ingrained in daily life that it'd be surprising if a significant number of people cancel their subscriptions for a few extra dollars per month. It's a big reason why Netflix is in such a great position as it looks to ward off upcoming services from Disney, WarnerMedia and NBCU. Plus, with rising debt, it's good to have extra cash on hand. (Having a greater share of a customer's monthly expenses is also not a bad position to be in as new competitors look to capture those dollars.)
NBCU will go streaming in 2020 — but won't cut the cord: NBCU has announced its plans for a streaming service to launch in 2020, though unlike Disney and WarnerMedia, the company plans to include pay-TV as part of its distribution strategy. Those that subscribe to NBCU channels through Comcast in the U.S. and Sky in Europe (Comcast owns both NBCU and Sky), will get the service for free. That's 52 million subscribers that NBCU (through its parent company) has detailed information on. Combine that with the fact that a growing number of Comcast and Sky customers have internet-connected streaming boxes supplied by the cable operator, NBCU has a strong shot at getting its streaming service quickly in front of a ton of users. An ad-free version will also be available at price for both pay-TV and non-pay-TV customers.
Don't expect Comcast/NBCU to give up its stake in Hulu anytime soon: In an interview with Variety, NBCU CEO Steve Burke said he doesn't plan on giving up NBCU's 30 percent stake in Hulu to Disney anytime soon. "Disney would like to buy us out. I don't think anything's going to happen in the near term," he said. From a competition standpoint, there's a good argument to be made for why NBCU shouldn't sell its stake to Disney; both companies are betting on direct-to-consumer streaming services, so why give Disney the leg-up by giving it almost total control of a service that already has 25 million subscribers in the U.S. alone? Also, by maintaining ownership, NBCU gets deep insights on consumer behavior and the OTT ad business through one of the largest OTT providers on that planet. That data is valuable.
https://digiday.com/?p=318591
This week's Future of TV Briefing looks at what an industry group's conditional certification of three measurement currency contenders signals about the TV ad business's measurement overhaul.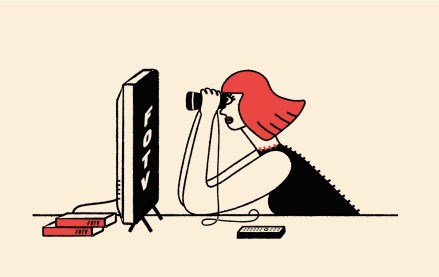 This week's Future of TV Briefing offers an updated list of the key terms that can cause confusion when talking about the TV, streaming and digital video industry.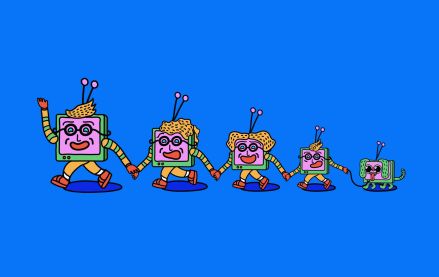 This week's Future of TV Briefing looks at what the Disney-Charter pay-TV distribution deal seems to indicate about the increasingly more-complementary-than-contentious relationship between traditional TV and streaming.