Video Briefing: Ad-supported streaming platforms take a bigger cut than pay TV
April 17, 2019 • 10 min read
TV networks beware: If you're providing connected TV platforms with your OTT ad inventory for free, cable and satellite providers could use those arrangements to strong-arm you into providing them with a larger share of your linear TV ad inventory.
The key hits:
Amazon and Roku typically demand that OTT apps on their connected TV platforms provide the companies with 30% of the apps' ad impressions for Amazon and Roku to sell on their own.
In their deals with cable and satellite TV providers to carry their channels, TV networks typically agree to provide the pay-TV providers with 12.5% of their ad inventory.
Pay-TV providers also pay TV networks for carrying their content, whereas Amazon and Roku do not.
TV networks' contracts with pay-TV providers include a so-called "most favored nation" clause that restricts networks from providing more favorable terms to certain pay-TV providers without offering those terms to all providers.
Pay-TV providers could invoke the most favored nation clause to demand a share of TV networks' linear inventory that would be equal to what they provide to connected TV platforms.
Some TV networks have addressed the issue by rejecting platforms' inventory demands and are instead offering to sell them a share of their inventory.
The rise of connected TV is upending the traditional TV business in many ways, from siphoning viewers to threatening to steal advertisers' dollars. But connected TV may also upset the distribution deals that TV networks strike with traditional pay-TV providers. There is a gray area regarding how networks allocate their OTT ad inventory to connected TV platforms that potentially creates an opening for pay-TV providers to demand a larger share of networks' ad inventory.
Awareness of this issue is "as close to zero as you can get," said Jim Nail, principal analyst at Forrester Research. However, with pay-TV providers building up their addressable TV advertising businesses to offset subscriber losses, it's an issue that's likely to gain attention as distribution deals between TV networks and pay-TV providers come up for renewal.
TV networks' distribution deals with cable and satellite TV providers are somewhat straightforward. A provider pays a network a certain amount of money per subscriber to carry the network on its pay-TV service; in exchange, the network agrees to give the provider a share of its ad inventory for the provider to sell on its own in order to recoup some of the carriage fee.
However, these TV distribution agreements contain what's known as a "most favored nation" clause. This clause was originally meant to prevent a TV network from agreeing to different terms, like a lower carriage fee, with one provider without offering those same terms to other providers. But the clause is beginning to become a cause for concern among TV networks that distribute their content on connected TV platforms, which have their own terms that may or may not break networks' agreements with pay-TV providers.
At issue is the fact that Amazon and Roku require that ad-supported apps on their connected TV platforms to provide the companies with 30% of their ad impressions for the platforms to sell without sharing the revenue from those sales back to the app owners. By comparison, pay-TV providers typically demand 12.5% of networks' linear and on-demand ad inventory (or two minutes out of the 16 minutes of ads that networks usually run per hour) in their carriage agreements. Additionally, Amazon and Roku do not pay a carriage fee, while pay-TV providers do.
These differences have begun to raise the question of whether the connected TV distribution arrangements are covered by the most favored nation clause. And that has raised the question of whether TV networks could be required to provide pay-TV providers with a share of their ad inventory equal to what they offer to the connected TV platforms.
Whether the connected TV ad inventory arrangements violate the most favored nation clause is an open question. TV networks could argue that the content they distribute through their OTT apps is not covered by their agreements with pay-TV providers. But because much, if not all, of that content is the same programming that airs on networks' linear TV channels, the pay-TV providers could argue that it is covered. "It's a nice gray area that I'm sure the lawyers can argue a lot about. It's something that didn't exist when the contracts were drawn up," Nail said.
Even six months ago, connected TV was not thought to be a significant part of TV networks' revenue for pay-TV providers to pay all that much attention to it, according to Nail. But that's changing.
Pay-TV providers have gotten more aggressive in recent years in lobbying for more ad inventory for TV networks when it has come time to renegotiate their carriage agreements, according to TV network executives. As people cut the cord, these providers have turned to ad sales to offset the reduced subscription revenue, as evidenced by AT&T's formation of its advanced advertising division Xandr and its acquisitions of WarnerMedia and ad tech firm AppNexus.
But to successfully compete against the likes of Google and Facebook for advertisers' budgets, pay-TV providers' ad businesses need more inventory than the two minutes per hour they are typically allotted. That inventory need is why Charter, Comcast and Cox formed NCC Media to combine their addressable TV sales efforts and why AT&T's Xandr has struck deals with other pay-TV providers to sell their addressable TV inventory.
Now pay-TV providers appear to recognize an opportunity to access more inventory from TV networks by seizing on their connected TV ad inventory arrangements. "I know for a fact that that they are aware of the [connected TV platforms' ad inventory] mandates. They have an inclination into [which TV networks are giving the platforms their inventory] and who's not, and they're sitting quietly on it. They may not be ready to act on it yet," said one TV network executive.
Because of that looming possibility, some TV networks have moved to get ahead of the issue by pushing back against connected TV platforms' inventory demands. These networks have declined to allow Amazon or Roku access to their ad inventory, gambling that their apps are important enough to those platforms that they will not be removed. To keep the peace with the platforms, they offer to sell that inventory to Amazon or Roku instead of providing it for free, an arrangement that TV network execs believe would not violate the terms of their pay-TV deals.
However, as pay-TV providers' ad businesses grow and carriage deals come up for renewal, there is an expectation that sometime soon the providers will try to use the connected TV arrangements to solicit a larger share of networks' linear ad inventory, which would put TV networks' advertising business in a tough spot. TV networks are already contending with linear viewership declines jeopardizing their ad sales efforts. If they are required to surrender 30% of their remaining ad inventory to pay-TV providers, "the whole industry will implode," said the network exec.
Forward the video briefing to a friend or colleague. And if someone forwarded this to you, sign up for yourself here.
Confessional
"We've lost the urgency for an upfront. With all the content and marketplaces and opportunities for brands to even create their own content, do you need to lock it into an upfront? You can still get what you're looking for, from an efficiency standpoint, in the scatter market. Except for those key tentpole events that everyone is trying to get." — Media agency executive
Numbers don't lie
$15 billion: Hulu's valuation after AT&T agreed to sell its 9.5% stake in the streaming service back to the streaming service, which is majority-owned by Disney.
$90: The monthly cost to subscribe to T-Mobile's newly announced streaming TV service.
650 million: The number of video views that AccuWeather received on its owned-and-operated properties in 2018.
What we've covered
Facebook is adopting its own version of YouTube's channels:
Facebook plans to convert individual show pages into broader video pages for publishers that can feature multiple shows.
Publisher will be able to use a new feature called "Series" to upload episodic shows to their video pages as well as their regular Facebook pages.
Read more about Facebook's plan to do away with standalone show pages here.
Pluto TV is the digital centerpiece of Viacom's upfront pitch to advertisers:
Viacom plans to add up to 15 channels to Pluto TV that will feature episodes of old shows like MTV's "The Hills."
Viacom will promote the fact that it is the only company able to sell ads across Pluto TV's entire platform.
Read more about how Pluto TV figures into Viacom's upfront pitch here.
Discovery is starting to use its own data to target ads on TV and OTT:
Discovery has created around 100 audience segments based on its first-party data.
Advertisers will be able to use these audience segment to target ads on Discovery's TV networks and OTT apps.
Read more about how Discovery is improving its ad targeting options here.
What we're reading
Disney expects to have at least 60 million Disney+ subscribers before 2025: From Marvel to Star Wars to Pixar to the Disney Vault, Disney has plenty of content to persuade people to pay $6.99 a month to sign up for its streaming service, Disney+. The company appears to be so confident that its content will convert subscribers that it estimated at least 60 million people will have signed up for Disney+ by the end of 2024. Considering that Netflix has more than twice as many subscribers, that figure seems to reinforce the idea that Disney+ won't be the Netflix killer that some have made it out to be but another streaming service that a lot of people are likely to pay for, potentially at a cost to traditional TV.
Skinny TV bundles require a fat wallet: When YouTube TV debuted in April 2017, the streaming TV service cost $35 a month. But as it's acquired more channels to carry, its carriage costs have increased and, as a result, so has its subscription price. But it's not the only streaming TV service to raise its price, which warrants the question: will people actually end up saving money by cutting the traditional cable cord if they're plugging into these streaming TV services?
YouTube shifts its originals strategy: YouTube's foray into original programming doesn't seem to have really panned out yet. The company's initial hope was that people would pay for YouTube Red subscriptions to see shows starring their favorite YouTube creators. But that didn't really happen. That has led YouTube to start making its original shows available without a YouTube Red (renamed YouTube Premium) subscription and to refocus its programming strategy on shows that are better suited for distribution on the free, ad-supported service.
Netflix pours more money into original programming (sub required): Netflix has been trying to make more of its own shows and movies faster than companies like Disney and WarnerMedia can pull their content from the streaming service. The Information has charted how Netflix's spending on original content has accelerated compared to its spending on licensed content. However, the article also points out that Netflix still spends twice as much money licensing content from other companies as it does in producing its own programs. That suggests that Netflix is still pretty dependent on licensed shows and movies. But as companies pull their programming from Netflix, that will free up money for Netflix to invest in original programming, so at least there's that.
Subscribe to the Digiday Video Briefing: A weekly email with news, quotes and stats around the modernization of video, TV and entertainment. 
https://digiday.com/?p=330473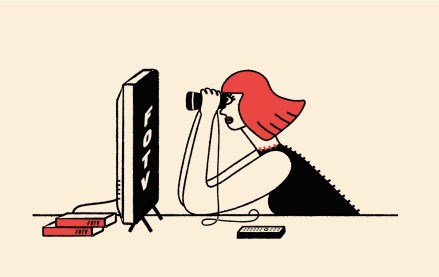 This week's Future of TV Briefing offers an updated list of the key terms that can cause confusion when talking about the TV, streaming and digital video industry.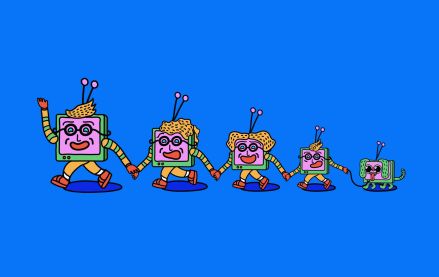 This week's Future of TV Briefing looks at what the Disney-Charter pay-TV distribution deal seems to indicate about the increasingly more-complementary-than-contentious relationship between traditional TV and streaming.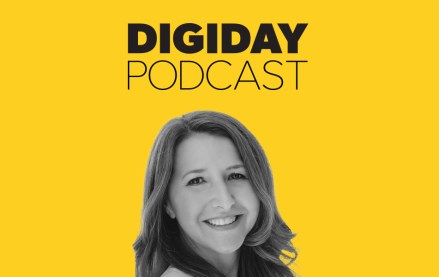 September 12, 2023 • 3 min read
Traditional TV now accounts for less than 50% of Georgia-Pacific's spending, but its share still exceeds streaming's.