Viacom will debut 15 channels on Pluto TV to bolster its upfront pitch
April 16, 2019 • 4 min read
Viacom plans to distribute some of its TV programming on its newly acquired streaming video service Pluto TV, as part of an effort to address ad buyers' concerns about reaching fewer people through its TV networks, thanks to declining TV viewership.
Viacom will debut up to 15 channels on Pluto TV that will be tied to its linear TV networks, such as one that will air old episodes of MTV's "The Hills" and channels from other Viacom-owned networks such as Comedy Central, BET and Nickelodeon that will similarly feature full episodes from Viacom's library of past shows. The move is meant to highlight Pluto TV — which Viacom announced in January that it had acquired for $340 million — as the digital centerpiece of the TV conglomerate's upfront pitch to advertisers this year.
In the fourth quarter of 2018, viewership across Viacom's cable TV networks dropped by 13 percent year over year when using Nielsen's C3 rating that counts live and on-demand viewership for the first three days after a show airs, according to Ad Age.
A streaming video service that features channels consisting of online videos stitched together into 24/7 feeds as well as a library of on-demand programming, Pluto TV attracts 15 million unique viewers per month — up from roughly 12 million monthly viewers at the time of the acquisition's announcement — and half of those viewers are between the ages of 18 and 34 years old, according to John Halley, evp and COO of Viacom Ad Solutions. "Half [of that audience] don't watch pay TV, so it's incremental audience," he said.
Advertisers' interest in TV-like digital video streamed on TV screens continues to grow as a way to offset traditional TV's diminished reach and rising ad prices. "Viacom has obviously been struggling with linear ratings for the past few years. They're very smart to look at their portfolio and see what they can do to offset some of this," said an agency executive.
Viacom will include Pluto TV within broader ad packages that include linear TV and digital.
The company will also offer Pluto TV for digital-only buys, which can require less of a financial commitment from advertisers and appeal to digital advertisers that may not yet be a part of the TV company's client base. "Digital doesn't require a half-million dollar budget to play in these pools," said Halley.
Viacom is emphasizing that it is the only company able to sell ads across Pluto TV's platform. While other media companies like NBC and CBS are sometimes able to sell ads against their own content that they distribute on Pluto TV, they are limited to that inventory and, as a result, typically use it as supplementary digital inventory.
Viacom will allow advertisers to target their ads on Pluto TV using the traditional age-and-gender categories deployed for traditional TV buyers. It will also enable advertisers to target their ads to more specific audience segments using advertisers' own data as well as third-party data to identify those audiences. Advertisers will be able to measure their Pluto TV ads' performance using Nielsen's Digital Ad Ratings system, Halley said.
Halley said the average Pluto TV viewer spends two to three hours at a time watching videos on the service, according to Halley, mimicking behavior similar to linear TV.
Being able to offer up that TV-like audience for advertisers to reach through a digital platform that resembles traditional TV is compelling to ad buyers. "Pluto is interesting because it's OTT but you've got that [programming] guide that looks really similar to live linear TV. It's different than what we have been thinking about as OTT for the past few years," said the agency exec.
As much Viacom is positioning Pluto TV to appeal to digitally curious TV advertisers, the company is also taking aim at digitally native advertisers that may concentrate their ad spending on Google and Facebook. The addition of Pluto TV's TV-like inventory to Viacom's digital packages could help the company to attract more digital advertisers, like direct-to-consumer marketers that are looking to spend more money on TV-like programming but may struggle to meet traditional TV's higher budgetary requirements.
The courtship of these mid- to long-tail advertisers could help to reinforce the TV network's business by bringing in new competition to push up its digital ad prices and counter any reduced spending from traditional TV advertisers that may reallocate their ad dollars across a broader set of TV networks, digital platforms and publishers as they bring their TV budgets online.
"OTT is a TV product. OTT is not a kid watching Netflix on the subway on his phone. OTT is people watching full-episode programming, typically in the living room, often with other people," said Halley.
This article has been updated to reflect that Viacom will add up to 15 channels to Pluto TV and to clarify that the channels will feature full episodes of past Viacom shows.
Subscribe to the Digiday Video Briefing: A weekly email with news, quotes and stats around the modernization of video, TV and entertainment. 
https://digiday.com/?p=330273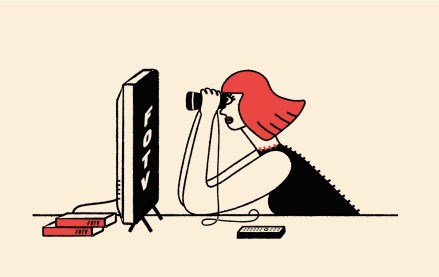 This week's Future of TV Briefing offers an updated list of the key terms that can cause confusion when talking about the TV, streaming and digital video industry.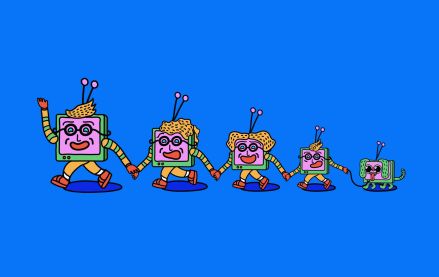 This week's Future of TV Briefing looks at what the Disney-Charter pay-TV distribution deal seems to indicate about the increasingly more-complementary-than-contentious relationship between traditional TV and streaming.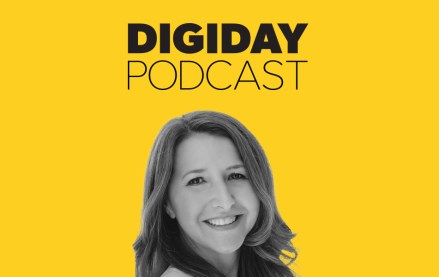 September 12, 2023 • 3 min read
Traditional TV now accounts for less than 50% of Georgia-Pacific's spending, but its share still exceeds streaming's.