With Go90 flatlining, Verizon sees Tumblr as home to original digital video programs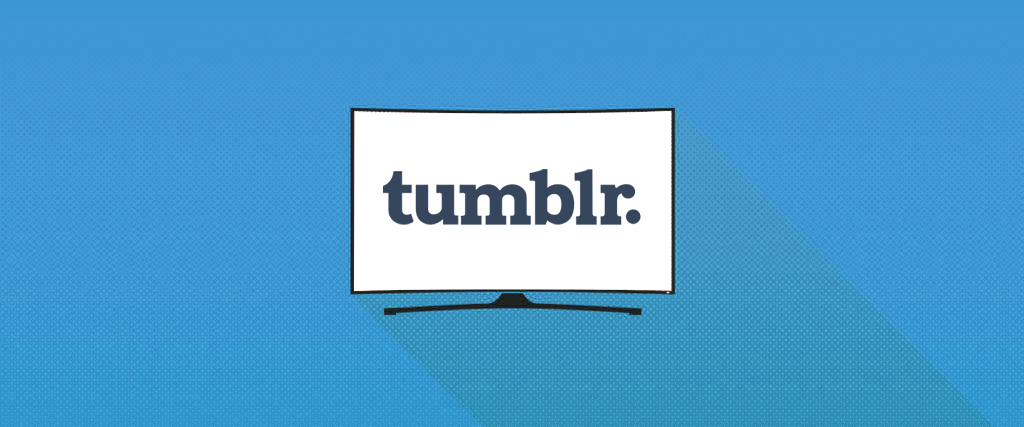 Will people watch TV-like shows on Tumblr? Verizon is looking to find out, as its media arm Oath tries to establish a digital video service that can succeed where Go90 has failed.
Verizon has syndicated some of Go90's original shows on Tumblr and is seeking new shows that would air exclusively or primarily on the microblogging platform, according to two non-Verizon media and entertainment executives.
Go90 shows first appeared on Tumblr last year when Machinima's "Transformers: Titans Return" aired on Go90 in the U.S. and Tumblr internationally. Given that Go90 is only available in the U.S., Tumblr was expected to play a larger role in Verizon's attempt to establish a global video service, according to a Go90 executive. An entertainment exec said Verizon is shifting its original content budgets away from Go90 toward Oath's other brands, with Tumblr among them.
In an emailed statement, Tumblr CEO Jeff D'Onofrio said the platform's distribution of Go90 shows coincides with a broader "integrating" of Verizon's and Oath's properties. He did not address plans to secure original shows specifically for Tumblr but said that "Oath is always in talks with partners exploring unique ways to engage our audiences and advertisers."
Verizon's video ambitions for Tumblr appear to be on a smaller scale than worldwide domination. They seem to center on catering to the teens and 20-somethings that were once considered Tumblr's core audience. In late March, Verizon premiered a show from AwesomenessTV, "My Dead Ex," simultaneously on Tumblr and Go90. A few days later, at least 10 Go90 original shows appeared on Tumblr. Those shows included a half-dozen from AwesomenessTV and its millennial mom-focused brand Awestruck as well as ones from Complex, DanceOn and StyleHaul.
When StyleHaul finalized the second and third seasons of its Go90 show "Relationship Status" late last year, Verizon made clear that the company would distribute it beyond Go90, said StyleHaul's COO Olivier Delfosse. Verizon had the rights to distribute the show across its various platforms anyway, said Delfosse, adding, "For us, the more eyeballs on the show, the better."
It's unclear how many viewers these shows have gotten on Tumblr and how those figures compare to Go90. According to comScore, 39.7 million people in the U.S. used Tumblr's site or apps in March, a 12 percent decline from a year ago. StyleHaul hasn't gotten any performance metrics, Delfosse said. A second entertainment executive, who didn't give specifics, said that "the Oath team has had some success promoting their scripted, teen series on Tumblr, so it wouldn't surprise me if they were leaning more into that as a distribution platform."
Tumblr's emergence as a potential digital video destination coincides with Verizon's unwinding of Go90. Launched in October 2015, Go90 was Verizon's attempt to be a mobile alternative to TV for millennials. Verizon cut lots of checks to get shows starring celebrities like NFL player Rob Gronkowski and from media companies such as BuzzFeed and Vice, but that money was unable to buy viewers' attention.
After Verizon acquired Yahoo, established Oath and put Go90 under the media division's umbrella last year, Go90's future became cloudier. By December, Go90 halted spending on original programs. In February, Oath CEO Tim Armstrong cast doubt on Go90's future as a standalone service. "The [Go90] brand will remain, I don't know how long for, but for now, it's remaining," he said at Recode's Code Media conference. He described Go90 as "a content engine, a content library" and said that content "will be redistributed inside of the super large distribution that we have."
But Verizon is still working out how new content will be distributed. In talks with media and entertainment companies, Verizon has been pitching Tumblr as the home for new original shows. But it has wavered on whether it would be the only one, according to two media and entertainment execs that have spoken with Verizon. Sometimes Tumblr is positioned as the exclusive distribution outlet; in others, Go90 is thrown in as a supplementary option, they said.
"If [Tumblr] is going to become a well-known platform for distribution of mid-form premium content or even long-form content, I think Verizon needs to figure out how it fits into the scheme of things in their business, so they can convert their users to that use case," said Delfosse, who said he is unaware of any plans for Tumblr-specific original shows.
Sahil Patel contributed reporting.
For more on the modernization of the video and entertainment business, subscribe to Digiday's weekly video briefing email. 
https://digiday.com/?p=284647