USA Today is repackaging video to create streaming series
November 4, 2019 • 4 min read
USA Today has overhauled its video distribution strategy, both by bolstering views on its owned and operated properties and by expanding distribution onto ad-supported streaming platforms, including Roku, Xumo and Tivo Plus.
The newer distribution channels give USA Today a chance to generate incremental revenue from its already-profitable video operations by repackaging and reselling content originally made for other channels. For example, USA Today launched a weekly half-hour show, "USA Today Sports Weekly Pulse," on Fubo Sports Network at the beginning of October, comprised largely of clips created and distributed across USA Today's sites over the course of the week.
Gannett is applying a similar strategy to its Humankind video franchises, taking videos originally made for Facebook and rolling them up into linear video channels available on Roku and Tivo Plus. Gannett plans to run a similar version of this playbook later this year on three franchises it intends to launch, focused on entertainment ("Entertain This"), travel ("Tips and Trips") and service ("Problem Solved").
Gannett hasn't yet decided whether to make an investment in long-form content franchises. But while the news publisher makes up its mind, it's able to drive more revenue on those videos, either through revenue shares with video services or by selling the inventory as part of expansive packages that bundle print, digital and video together.
"It's about getting the most out of the content we create," said Kate Gutman, head of content ventures at Gannett. "There's a lot of companies out there, like the cable and broadcast production companies and networks, that really can't take advantage of this new AVOD [ad-supported video on demand] world."
As their digital video businesses have matured, many publishers have become more focused on finding ways to monetize their content in multiple places. Some publishers, such as Bon Appétit, have focused on windowing strategies; others, such as Group Nine's NowThis, have focused on re-editing and distributing shows across multiple platforms at once.
USA Today originally built a lot of its video audience using platforms, particularly Facebook. But it has made strides in diversifying away from them. While Facebook still drives the majority of Gannett's platform video views — at least 70% of them in each of the past three months, according to Tubular Labs data — a major chunk of Gannett's overall video views comes from owned and operated properties.
Almost all of the content published on USA Today and USA Today Network now features video of some kind, Gutman said, and of the 10 billion video views USA Today expects to drive over the course of 2019, less than half of them will come from Facebook. The USA Today Network has attracted an average of 40 million video viewers per month over the past three months, according to Comscore data, a 33% percent increase year over year.
But because a lot of that video is tied to news and sports, it has a shorter shelf-life than the feel-good fare originally built for Facebook. So it is packaged up for services such as Xumo, Roku and Fubo, which don't mind that Gannett is a relative newcomer to the world of video.
"What the services are looking for are safe bets when they acquire content," said Ned Sherman, a partner in the digital media and technology group at Manatt, Phelps & Phillips. "They want content that already has a fan base, already has data behind it that proves it will be a good bet."
While some of Gannett's OTT deals involve content licensing fees, they are mostly built around ad revenue-sharing agreements. Gannett's team is allowed to sell its own ad inventory, which its sales team does by including its OTT ads in bigger packages that leverage the USA Today Network's digital reach.
That's partly a function of the size of the audiences USA Today reaches there. But it's also about leaning into its existing strengths. "We don't want to go up against CNN [selling digital video ads]," Gutman said. "That's not a smart move for us. But when we're being compared to other news providers in our set, we have this strong OTT offering, and it really is a great differentiating factor for us."
Sherman said that the unprecedented appetite for video content is poised to continue for the next three to five years. As the ecosystem matures, Gutman said, she plans to act accordingly. "We need to be able to monetize this programming really well," Gutman said. "I'm thinking that way versus 'I want to make long-form programming in two years.' This ecosystem is so dynamic."
This story has been updated. Its final quote was incorrectly attributed to Ned Sherman, rather than Kate Gutman. USA Today expects to generate 10 billion views in 2019. 
https://digiday.com/?p=351509
This week's Future of TV Briefing looks at what an industry group's conditional certification of three measurement currency contenders signals about the TV ad business's measurement overhaul.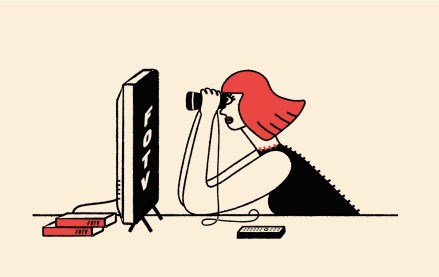 This week's Future of TV Briefing offers an updated list of the key terms that can cause confusion when talking about the TV, streaming and digital video industry.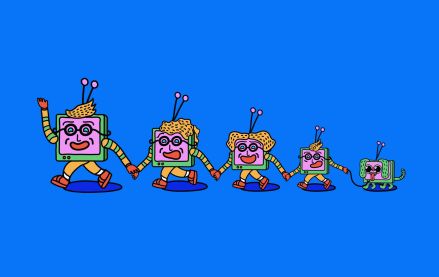 This week's Future of TV Briefing looks at what the Disney-Charter pay-TV distribution deal seems to indicate about the increasingly more-complementary-than-contentious relationship between traditional TV and streaming.