TV networks are blurring the line between upfronts and NewFronts
April 30, 2019 • 3 min read
•
•
The divide between TV networks and digital video platforms and publishers is closing, as TV networks like Discovery and Viacom make their digital inventory a larger part of their pitch in this year's upfront cycle, which is raising the bar for NewFronts presenters to capture ad buyers' interest and investment.
"TV networks are taking digital more seriously," said an agency executive. "There's way fewer people going [to NewFronts]. Normally we have client teams that fly in, and we're not seeing that level of interest this year," this exec said.
Additionally, because of TV networks' heightened digital pitch, more digital buyers are expected to attend TV networks' upfront presentations this year compared to prior years, said another agency exec.
TV networks are taking digital more seriously because ad buyers are taking it more seriously during the upfront negotiations that follow each year's TV upfronts and NewFronts presentations. Historically, advertisers would strike upfront deals with TV networks first, then use their remaining money to secure commitments with the digital platforms and then publishers that had presented during NewFronts. But last year, Hulu and YouTube cracked into that early TV window of the upfront negotiation cycle.
The divide between TV and digital could narrow further in this year's upfront cycle with the line between advertisers' TV and digital budgets continuing to blur. "It's all being considered at once now," said Manny Hernandez, vp and head of display activation at Essence.
The flattening of the playing field between TV and digital can benefit certain NewFronts presenters, primarily platforms like Hulu, YouTube and Twitter that have original shows and large audiences to sell to advertisers in a similar fashion to the TV networks. By offering brand integrations and category exclusivity for advertisers interested in these shows, the platforms are able to create the kind of scarcity that originally warranted an upfront marketplace and that the digital ad market generally lacks.
Individual publishers presenting at NewFronts have to make a harder, but not impossible, sell. These publishers also pitch original programming slates to create their own scarcity. However, ad buyers can be skeptical of those slates. Publishers have a history of presenting shows that they will only produce if an advertiser commits to sponsor it, or they may present shows one year that do not premiere until the following year. "That's the challenge: What's real? What can I buy, and what can I buy now versus what can I buy next year?" said the first agency exec.
That's not to say that ad buyers are uninterested in hearing from publishers during NewFronts. But they are less interested in hearing solely about their content. Content was always a proxy for audience; the reason to advertise against a show was to reach the audience tuning into that show. Since digital enables advertisers to reach audiences regardless of the content they are consuming, ad buyers want to hear more about the publishers' audiences and to what extent they may have audiences that are hard to find elsewhere, which would translate into incremental scale and could supplement for scarcity.
The publishers presenting at NewFronts "have first-party data that they own that I don't think they have brought to bear in as meaningful a fashion as they could," said Chris Apostle, chief media officer at iCrossing.
Frustrated by how audiences have fragmented across not only TV and digital but also within digital, ad buyers are looking for publishers to use their audience data to help advertisers find the people they want to reach. And if publishers are able to stretch into newer arenas like podcasts to find those audiences, that's all the better for buyers.
"We're not going in looking to buy video. We're looking to buy audiences," Apostle said.
Subscribe to the Digiday Video Briefing: A weekly email with news, quotes and stats around the modernization of video, TV and entertainment.
https://digiday.com/?p=332198
This week's Future of TV Briefing looks at what an industry group's conditional certification of three measurement currency contenders signals about the TV ad business's measurement overhaul.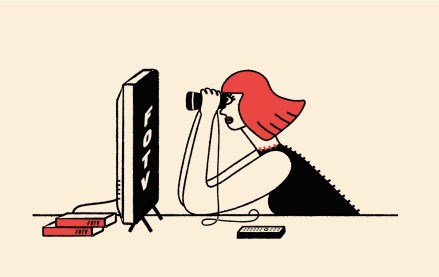 This week's Future of TV Briefing offers an updated list of the key terms that can cause confusion when talking about the TV, streaming and digital video industry.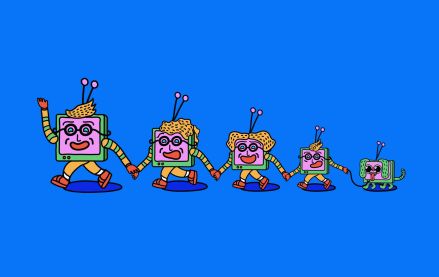 This week's Future of TV Briefing looks at what the Disney-Charter pay-TV distribution deal seems to indicate about the increasingly more-complementary-than-contentious relationship between traditional TV and streaming.