'There is a battle going on': TikTok-Instagram rivalry for creators heating up
August 3, 2020 • 5 min read
•
•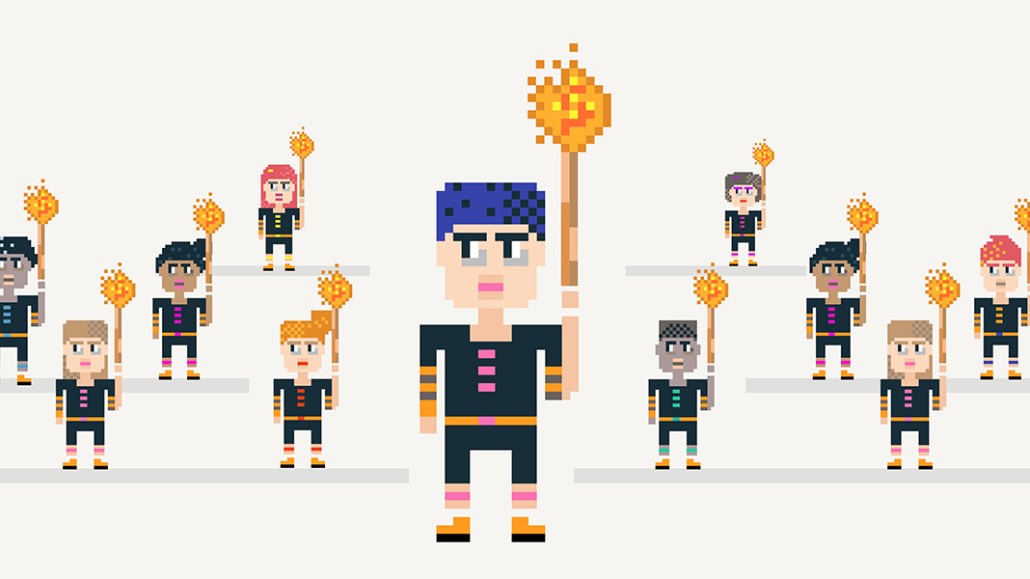 TikTok and Instagram are on a collision course, and individual video creators are at the center of the platforms' budding rivalry. The platforms' attempts to win over creators has taken on new urgency with the U.S. government considering banning TikTok as Facebook-owned Instagram prepares to debut a copycat service in the country.
Microsoft is reportedly in talks to acquire TikTok from its parent company ByteDance, which could avert a ban. But the talk over the past month of TikTok being blocked in the U.S. has already put creators on edge. Some have begun directing their audiences on TikTok to their accounts on other platforms, including Instagram and YouTube. Meanwhile, some brands that hire TikTok creators to produce sponsored posts have begun to add contingency clauses to those contracts in the event of a ban. "We immediately started seeing shifts in contracts saying that if the app disappears these posts will go up on Instagram," said Amy Neben, partner at talent management firm Select Management Group. 
Now Instagram is in position to exploit that vulnerability using the copy-and-kill strategy it had deployed to counter Snapchat's rise. In August, the Facebook-owned platform will debut a TikTok-like short-form video service in the U.S. called Instagram Reels. However, not only is Instagram attempting to ape TikTok's product, but it is also trying to steal TikTok's talent by offering to pay some TikTok creators to use its new platform, according to The Wall Street Journal.
"We have a long history of reaching out to emerging creators and working to break new stars on Instagram. As with previous products, we remain committed to investing in both our creators and their overall experience, and in certain cases, we may help cover production costs for their creative ideas," said a Facebook company spokesperson in an emailed statement.
Instagram is not the only platform attempting to woo TikTok creators. YouTube has a team dedicated to working with TikTok stars that have created YouTube channels, according to entertainment industry executives. However, Instagram is seen by industry executives as TikTok's foremost competition because the two platforms are considered most alike with a lot of overlap between their audiences.
"There is a battle going on, and it's for the eyes of all of the 13- to 34-year-olds," said Chris Sawtelle, the head of digital ventures at ICM Partners.
To be clear, TikTok is not backing down from the fight. The platform has created the TikTok Creator Fund that will pay some creators in the U.S. for posting to the platform. Initially, TikTok had earmarked $200 million to pay out over the next year, but a day after news broke of Instagram's Reels payment talks, TikTok announced it had upped the ante to more than $1 billion paid out over the next three years. A TikTok spokesperson did not respond to an email asking how the platform will be selecting creators to receive payments or what the terms of those payments will be.
The TikTok Creator Fund as well as Instagram's reported Reels payment offers signal that the platforms understand this battle will be won with money. That is what has kept many creators on YouTube as would-be rivals like IGTV emerged. Without revenue-sharing programs to rival YouTube's, these platforms have not been able to compete. More recently, the promise of money through a revenue-sharing program IGTV is now testing is what has helped the platform to attract YouTube stars.
The competition for creators between TikTok and Instagram is not a zero-sum affair. Diversification has been the name of the game for creators for the past half-dozen years or so. That's been true for YouTube stars who have agitated against its content-recommendation and advertising algorithms as well as Vine stars who saw Twitter allow that platform to wither away. And it's now true for TikTok stars.
"From day one, when we started signing big creators on TikTok, we said to them: 'for many reasons [including] protection against any platform having issues as well as to grow your star power, you have to be on every platform,'" said Greg Goodfried, co-head of digital talent at talent agency UTA.
However, there is only so much time in the day for creators to be producing content for these various platforms, and how that time is allocated usually comes back to the money they receive in return.
TikTok seems to be especially cognizant of this. Roughly a year and a half ago, TikTok began paying some creators, including those with large followings on Instagram and YouTube, to post to its platform, said Neben. And over the past year, TikTok has grown more active in facilitating sponsorship deals between creators and brands. "We've definitely seen it pick up quite a bit in the last six months," Neben said of brand deals for TikTok videos.
That has helped TikTok to become a more regular part of the consideration set for creators. Between 2007 and 2013, YouTube dominated that discussion. And from 2013 until 2019, Instagram joined YouTube as the two most popular platforms for brand deals, Goodfried said. "Starting in 2020, we live in a YouTube-Instagram-TikTok world," he said.
However, TikTok remains a newer platform among marketers than Instagram or YouTube, so the money creators make from brand deals for TikTok videos falls well short of the the money they make for posts on Instagram and YouTube.
"The gold spigot hasn't launched yet," Sawtelle said of TikTok. As a result, creators continue to focus on Instagram "because that's where the money is."
Certainly more money is coming to TikTok, though questions remain regarding how much money individual creators will stand to receive from the TikTok Creator Fund and what demands TikTok will be making of creators in exchange for payment. That said, TikTok has been more explicit about establishing a sustainable revenue stream for creators, whereas — with the exception of IGTV — Instagram has limited its financial dealings with creators to piecemeal payments and allowing creators to post sponsored content to its platform.
Instagram may have the upper hand at the moment as the more established platform, but as the platform establishing a more direct way for creators to make money, TikTok has an opportunity to usurp Instagram's position. But that's dependent on TikTok remaining available in the U.S. and staving off Instagram's latest attack.
How the battle turns remains to be seen, but a winner may emerge sooner than later. "These next couple months, this is the moment. We're in it right now," said Sawtelle.
https://digiday.com/?p=374231
This week's Future of TV Briefing looks at how this year's upfront and recent announcements from AMC Networks and Paramount indicate the progression of programmatic in the TV and streaming ad market.
This week's Future of TV Briefing looks at how major streaming service owners' subscription business fared in the third quarter of 2023.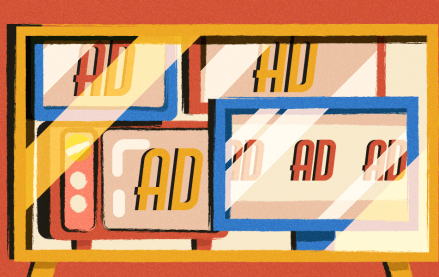 This week's Future of TV Briefing looks at what TV and streaming companies' latest quarterly earnings reports indicate about the state of the TV advertising market.