In 2017, the "Great Pivot to Video" became synonymous with a desperation strategy for publishers trying to find sustainable business models. The crash landing of Mashable — Ziff Davis bought it for just $50 million when Mashable raised $46 million in venture capital over the years — will be joined by many others in 2018, as publishers find no jackpot at the end of the video rainbow.
Publishers' video pivot has coincided with Facebook's growing ambitions in video. Facebook wants more video content — in its news feed, and more recently, inside the YouTube-esque Watch section — in an effort to get users to spend more time on Facebook. Publishers have been happy to oblige, believing the quick scale Facebook's algorithm offers will soon lead to revenue.
That has not been the case. While still early in its beta test, Facebook's mid-roll ad breaks program has brought in scant revenue, with estimated CPMs lower than a dollar for many publishers. One publisher previously told Digiday that one of its Facebook pages, which gets more than 20 million views per month, was only able to make $500 during that time span.
The big distributed-media publishers, including BuzzFeed, Business Insider and NowThis, say they can make money on Facebook by making sponsored videos for advertisers. But sponsored content is hard to scale and rely on consistently, being at the whims of clients' spending habits. And even if the big digital publishers were able to make that a consistent revenue stream, that still leaves out many of the smaller publishers pivoting to video in the hopes of creating more revenue.
"The big question here is how Facebook will support [publishers]," says Peter Csathy, founder of media consulting firm Creatv Media. "Many video players already see massive numbers on Facebook, but no long-term revenue model has emerged for them. Will that finally happen in 2018? That's the fundamental question."
The highest CPMs in digital video are still on top publishers' websites and apps — and Hulu. Hulu's ad-supported subscription platform, for instance, commands $30 to $40 CPMs, according to one buyer. The prices can double or triple if the inventory is close to being sold out, says the same buyer. Once again, compare that to Facebook, where CPMs can be as low as 15 cents.
One of the biggest follies in video is the belief that if you build it, the high CPMs and ad dollars will follow. That is simply not the case. Advertisers are willing to spend a lot of money to align with high-profile shows such as Hulu's Emmy-winning "The Handmaid's Tale." They're not willing to spend as much money on a minutelong, silent and autoplaying clip inside the Facebook news feed. (There's a reason, after all, that Facebook is investing in its Watch section, which offers professionally produced, ad-friendly video series.)
Most publishers can quickly scale on Facebook by feeding the algorithm with short, news feed-optimized video clips. Producing something at a higher level, which requires more upfront costs and a skill level to make narrative content that people want to watch, is much harder to do and succeed in.
Austin, Texas-based digital studio Rooster Teeth is not the biggest name in video — but it has a business model that should be the envy of any publisher that wants to be a "video-first company." Advertising accounts for 31 percent of the 300-person company's business, according to Rooster Teeth. Other forms of revenue for Rooster Teeth include subscriptions and content royalties (25 percent), producing original movies and TV shows for platforms (14 percent), merchandising (20 percent) and live events (8 percent).
It's a true, diversified business model — and it's closer to all the different ways major media companies such as Disney, NBCUniversal and Turner make money. These companies sell advertising, but they also make money from subscription fees, studio productions, distribution and more.
Advertisers might be willing to spend some money on an interesting video series idea or to buy some pre-roll inventory against a popular YouTube channel or series — but that won't bring in enough money in a consistent enough fashion to create a legitimate video business.
https://digiday.com/?p=268641
This week's Future of TV Briefing looks at the post-strike landscape for producers preparing to pitch projects to TV networks, streaming services and film studios.
This week's Future of TV Briefing looks at what an industry group's conditional certification of three measurement currency contenders signals about the TV ad business's measurement overhaul.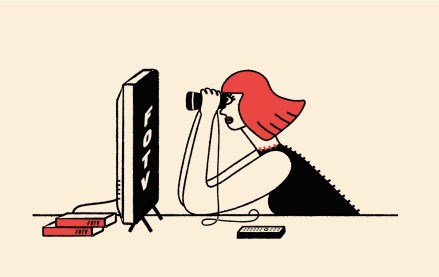 This week's Future of TV Briefing offers an updated list of the key terms that can cause confusion when talking about the TV, streaming and digital video industry.