Why Netflix and Amazon are experimenting with short-form programming
April 27, 2018 • 9 min read
•
•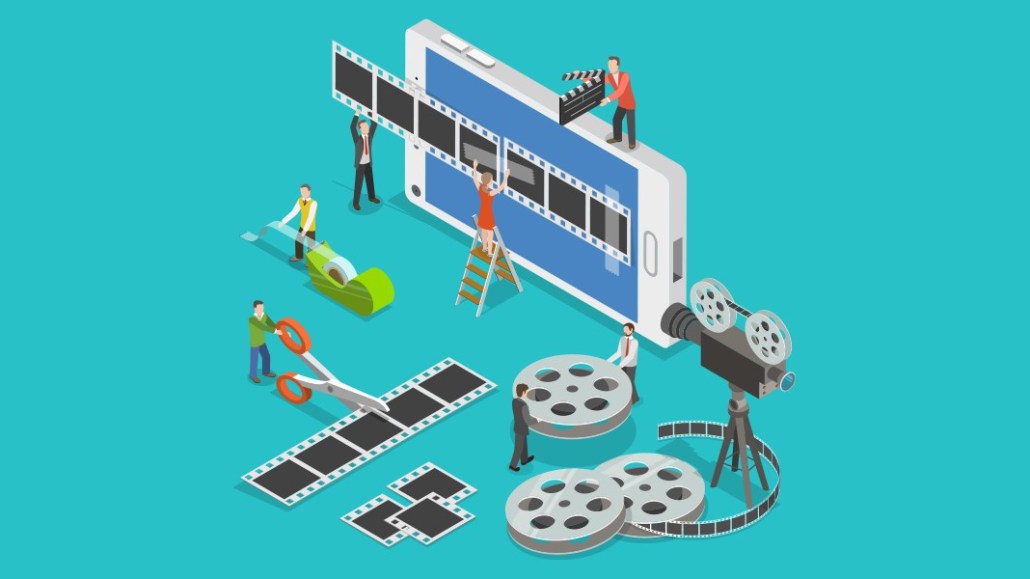 The dream still isn't dead.
After a recent downswing in the video market for TV-quality short-form video series, there is renewed optimism among video makers as the top streaming giants experiment with this type of content.
Netflix, for instance, announced this week that it will air a new documentary series from BuzzFeed News called "Follow This," which will follow BuzzFeed News journalists as they report interesting stories. The show will span 20 episodes, with each episode running for roughly 15 minutes. Amazon, too, is venturing into short-form video. Last fall, it commissioned three original digital shorts from Funny Or Die through its Prime Video Direct program, which allows video creators of all types — including those that specialize in short form — to upload videos to the Prime platform. This was the first time Amazon funded any original and exclusive content through the Prime Video Direct program. Hulu, meanwhile, hasn't picked up any short-form video series, but is exploring the format as part of its original content strategy, a source said.
It's a breath of fresh air for an industry where multiple players have come in, hoping to create a platform for premium short-form programming, only to find no audience interest in such a product. Now, video makers ranging from digital studios to publishers see an opportunity to sell and create short-form shows for the big streaming giants. But that doesn't mean Netflix, Amazon and Hulu will start buying high-end short-form video programming left and right, and some producers caution to treat these experiments as just that: experiments.
(Definitions for short-form, mid-form and long-form video have always been loose, but for the purpose of this piece, short form is defined as anything less than the traditional 22 minutes that a half-hour linear TV show comprises.)
'The big three' are buying in, cautiously
Netflix is already offering new seasons of Jerry Seinfeld's "Comedians in Cars Getting Coffee," which originally aired on Sony's ad-supported streaming platform Crackle. The company is also reportedly purchasing more mini stand-up specials, in addition to the half-hour and hourlong specials the company continues to buy.
In a statement, a Netflix spokesperson said, "We offer many different types of storytelling formats in varying lengths for our members — feature films, talk shows, stand-up specials, drama series, etc. The goal is to give choice and flexibility depending on what they want to watch."
The BuzzFeed News show will likely premiere in July with a handful of episodes, followed by a new episode every week, said Shani Hilton, vp of news and programming at BuzzFeed. BuzzFeed News will produce the show with a team of 17 freelance staffers working underneath showrunner and executive producer Jessica Harrop. (BuzzFeed News editorial staffers including Hilton and Editor-in-Chief Ben Smith will provide support.) Netflix is paying BuzzFeed News to make the show, but Hilton declined to comment on whether Netflix has total ownership over the show — which is typical for Netflix's deal terms for original series. The partnership came about as BuzzFeed News explored new types of shows and formats to experiment with, and Smith reached out to Netflix, Hilton said.
In addition to the three original Funny Or Die shorts, which range from 11 to 13 minutes, Amazon's Prime Video Direct program offers more than 100 short films from film festivals, including the Tribeca Film Festival and the Toronto International Film Festival. Digital publishers such as Tastemade, Machinima and CollegeHumor distribute short-form programming on Amazon, and "The Bay," an indie digital drama series, has performed very well on the Prime video platform, said Eric Orme, gm of Prime Video Direct at Amazon.
"Our customers have told us that they love short-form content — whether it be premium short-form titles or festival-quality short films," said Orme, in a statement. "Prime Video Direct offers an opportunity for these creators to provide Prime members around the world new and compelling content in areas that go beyond traditional movies and TV."
Mobile consumption is partially responsible for the interest
Netflix has historically been tight-lipped about viewership data for its programming. Recently, the company revealed that close to 25 percent of streaming globally happens over mobile networks, and in some international markets such as Finland, mobile consumption can account for 75 percent of total streaming at parts of the day. Netflix also offers offline viewing, which allows users to download movies and TV shows to watch when they don't have access to Wi-Fi.
In this context, it makes sense that Netflix would consider programming for smaller screens. It even introduced a new feature within its mobile app that allows users to screen 30-second movie and TV show trailers in a vertical video format.
Funny Or Die has become one of the most popular content providers within the Prime Video Direct program, said Orme. With the momentum it sees with short-form content, Amazon's "excited that we can make it available on all devices, especially through our mobile app," he added.
"For the [subscription video streaming] giants, short-form content has historically been a low priority because mobile was a low priority. Yes, consumers watched Netflix shows on mobile devices, but that was only a small fraction of the audience," said Peter Csathy, founder of media advisory firm Creatv Media. "But mobile has always been the next great frontier for the giants, and it also presents an opportunity for them to accelerate growth amidst frenetic competition, while also expanding to younger audiences that are accustomed to watching short-form video on their phones."
'Premium' short form is hoping for a comeback
The market for short-form series has struggled in the past year, enlivened only by Facebook Watch and some TV networks seeking original digital content for their apps. Verizon's Go90, which according to some insider estimates has spent close to $1 billion over the years on content, is likely on its way out and pivoting distribution to Tumblr. And Comcast's Watchable and Vessel are among the video platforms that hoped to make a dent in the premium short-form video market, only to fizzle out.
"Go90 and Vessel had a ton of challenges: Those were platform plays, which require a lot of things to be successful," said Reza Izad, CEO of Studio71. "And when you have scaled incumbents, both of which control most of the traffic on the internet, it creates unfair advantages."
The hope is that since Netflix, Amazon and Hulu are already huge platforms, they can support short form in a way that Go90 and others couldn't. The big streaming platforms don't need short form to survive and would only benefit by offering more programming that subscribers might enjoy — regardless of length.
For producers that want to make high-end short-form series — with budgets in the $10,000 to $20,000 per minute range, rather than cheap, influencer-driven web video fare that can typically be done for $1,000 to $2,500 per minute — there has been little hope. There is a ton of interest in Jeffrey Katzenberg's "NewTV" venture, which is looking to build a mobile video streaming platform anchored by expensive original series, but outside of that, the only real opportunity has been Watch. But even Facebook is seeking shows with longer episodes as it tries to grow time spent in its fledgling video-viewing section.
"Story is story," said TJ Barrack, co-founder of Adaptive Studios. "For [the streaming giants], short form is just another content type to tell great stories, especially as they try to go after mobile audiences. But there hasn't been yet a show that does to short form what 'Serial' did to podcasting."
The hope is that by experimenting with shorter formats, while maintaining the level of production quality that viewers are used to on Netflix, Amazon and Hulu, the market for this type of premium short form will open back up.
Caution, as always, is key
There's no guarantee that the premium short-form market will materialize in the way that video makers hope. Yes, the top streaming platforms are interested in shorter formats, but it's unclear how much value the big streaming giants are placing on short form, especially relative to the amount of money they continue to spend on big-budget TV shows and movies.
"I haven't heard a mandate from anybody that they're looking for premium short form — except for [Jeffrey Katzenberg]," said a studio source who has sold shows to Netflix, Amazon and linear TV. "Everyone in the digital industry is salivating because the BuzzFeed News story came out and now thinks there's finally a market for [these shows]. There isn't. BuzzFeed's show is going to be as long as it needs to be because it's Netflix, and Netflix doesn't have time constraints."
Others argue that it's inevitable that Netflix, Amazon and Hulu will continue to seek more and more shorter — and cheaper — original content.
"We're in this arms race between the big three, who are spending $16 billion or so on content this year — that's unsustainable in the long run," said Perrin Chiles, co-founder of Adaptive Studios. "The reason they're testing the [premium short-form] format is that you're still looking at a premium level of storytelling, but at a lot more affordable price."
Regardless, video makers should remain cautious about deals they pursue with big streaming giants, especially as these buyers seek total ownership or long licenses over the programming, said Shane Rahmani, evp and gm of Electus Digital, which owns CollegeHumor. This could become an even bigger issue if, say, Netflix decides it no longer wants to experiment with shorter programming two years after they buy a show, but maintains an exclusive license to the show or format for another seven to eight years.
"There should be a level of wariness with any new opportunity, but the specific thing I would be concerned about, first and foremost, is IP ownership," said Rahmani. "If you're saying goodbye to a format that you love and [it] has a lot of value, just make sure you're getting commensurate value for that format, and be smart about the global opportunity that you might be losing out on by going to a streaming provider."
For more on the evolution of the video and entertainment business, subscribe to Digiday's weekly video briefing email.
https://digiday.com/?p=285613
This week's Future of TV Briefing looks at how this year's upfront and recent announcements from AMC Networks and Paramount indicate the progression of programmatic in the TV and streaming ad market.
This week's Future of TV Briefing looks at how major streaming service owners' subscription business fared in the third quarter of 2023.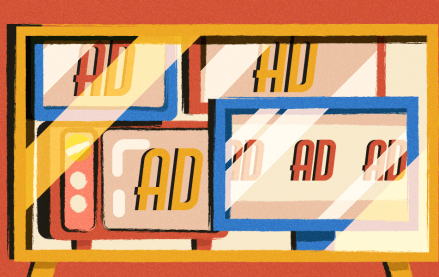 This week's Future of TV Briefing looks at what TV and streaming companies' latest quarterly earnings reports indicate about the state of the TV advertising market.