The Guardian reaches 1 million YouTube subscribers after doubling longer-form videos
September 16, 2019 • 5 min read
The Guardian has hit 1 million subscribers on its main YouTube channel, racking up 1 billion minutes in total watch time from publishing longer-form investigative journalism, documentaries and explainers, according to the publisher.
Creating news videos people want to watch is a tough nut for newspaper publishers to crack. But in order to reach new and younger audiences — over half of The Guardian's YouTube viewers are under 34 years old — it's one they can't ignore.
"From an editorial point of view, we looked at [YouTube] as a different place to meet an audience on their own terms," said Christian Bennett, executive editor of visual journalism, at The Guardian. "This is where people come to watch video, so how should The Guardian look and feel there?"
As an example of typical Guardian video fare, Bennett pointed to "'You don't have to look black to be black': The complex racial identity of a tiny Ohio town," a seven-minute video posted one month ago with over 1 million YouTube views. The comments, said Bennett, conveyed the care with which The Guardian treated a sensitive and polarizing topic.
"It's not about chasing big numbers; it's about responsible reach and journalism that we're proud of," he said. "Taking a good piece of investigative journalism, that people are highly engaged with, to a new audience."
Publishers have dialed up their YouTube content strategies over the last few years, after the platform started to show more evidence of stable ad revenue generation than Facebook. In 2016, to help appease news publishers, YouTube introduced the Player for Publishers program, allowing publishers to use YouTube's player on their own site and letting them control the ad sales and keep all the revenue. The Guardian has made YouTube a focus for the last two years since joining YouTube's Player for Publishers program, which allows it to use YouTube's video player on its own site.
Since then The Guardian has created news videos including "Anywhere but Westminster," a franchise looking at how U.K. politics impact people beyond the capital's politicians, which has generated 1.4 million views to-date. "The Trap," a sex-trafficking documentary, fetched 6 million views, while explainers like "Is Brexit definitely going to happen?" has had 428,000 views. Most of these will also live on other platforms, but as YouTube caters to longer videos, this is where the views are: "The Trap" for instance, had 66,000 views on Facebook. "Modern Masculinity" a six-part series about the issues impacting men, was the publisher's first series created for YouTube, and there will be more to come, said Bennett.
The Guardian has made strides in its YouTube views, subscriber growth and engagement over the last year, according to Tubular Labs data, without drastically increasing output. Instead, it's made fewer one-minute videos, which were previously the most uploaded length in the year between September 2017 and September 2018. The number of videos created that are longer than 20 minutes has doubled, taking the total to 315.
In July, The Guardian's flagship YouTube channel saw engagement rates — comments and likes — grow to almost three times the platform's average, according to Tubular Labs data, making The Guardian one of the top-performing YouTube news channels by engagement for that month.
"[YouTube] is still the place for longer-form, higher-production quality content, where high-watch time and brand immersion is being achieved," said Ben Sinden, founder of Sinden Media Consulting.
Another benefit to YouTube is that there's a longer shelf life to videos that news publishers don't always enjoy, said Bennett. On YouTube, typically 50% of the views are not in the first 24 hours, unlike on news sites where 80% of the views tend to be in the first 24 hours.
The Guardian has a video team of eight people focused on creating videos for YouTube and its site; two were hired through funding from Google's Digital News Initiative to focus on managing and creating content for the platform. There are more than 40 people on the Guardian's multimedia team who work on video and audio projects. YouTube announced in July 2018 it would spend $25 million to help the news industry and bring more authoritative and credible news to the platform. As well as hiring support and helping publishers build their own teams, the money will improve YouTube's news features, like adding the breaking news shelf on the homepage.
YouTube has helped drive Guardian revenue too, according to the publisher, though it wouldn't share specific figures. Previously the publisher had focused on driving people to its own site to watch videos where it could monetize them. But using the player on its own site has meant that The Guardian can control ad sales for its YouTube videos, whether people watched them on YouTube or on the site, and gets to keep the revenue rather than splitting with the platform.
The catch: The cost of not having to maintain a player and keeping the ad revenue have to balance with ceding some control to the platforms, given the player depends on Google to backfill with video ads when the publisher can't sell enough on its own, which could be at a lower rate. Plus, building up content catalogs off-platform, which could reduce the reasons for people coming directly to publisher sites.
"When it launched a few years ago, publishers were a bit wary about [Player for Publishers], there are advantages and disadvantages," said Nic Newman, editor of the Reuters Institute Digital News Report. "It was a bit of a gamble. There were genuine dilemmas; a lot didn't want to be helping YouTube's business."
The trade-off takes consideration, but news publishers need distinctive and popular videos in order to stay competitive, added Newman.
https://digiday.com/?p=346223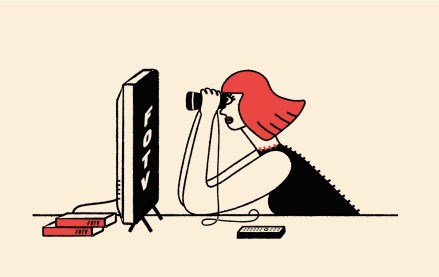 This week's Future of TV Briefing offers an updated list of the key terms that can cause confusion when talking about the TV, streaming and digital video industry.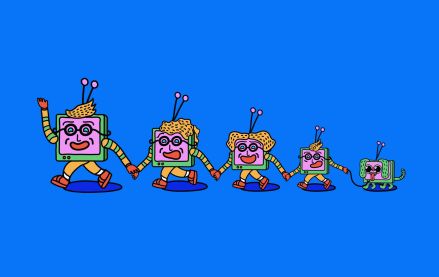 This week's Future of TV Briefing looks at what the Disney-Charter pay-TV distribution deal seems to indicate about the increasingly more-complementary-than-contentious relationship between traditional TV and streaming.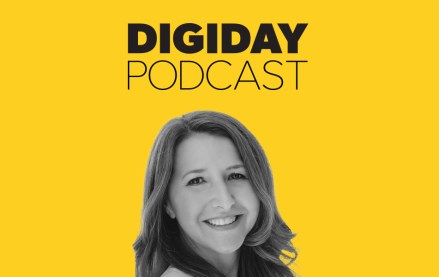 September 12, 2023 • 3 min read
Traditional TV now accounts for less than 50% of Georgia-Pacific's spending, but its share still exceeds streaming's.