'The billion-dollar question': What will happen to advertising dollars if sports go on a coronavirus hiatus again
July 23, 2020 • 6 min read
•
•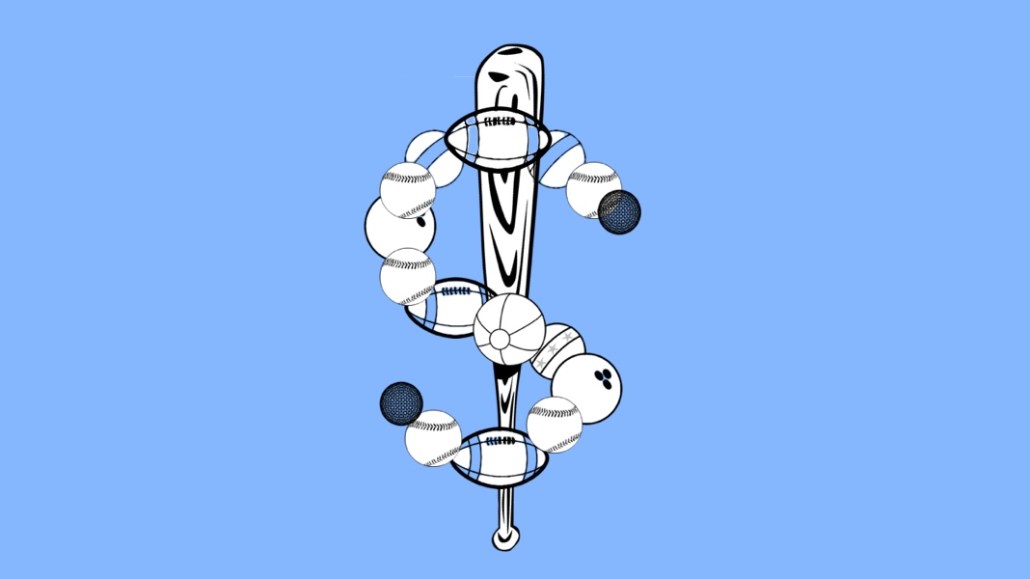 Sports are back. The MLB opens its season on July 23. The NBA will resume play on July 30, followed by the NHL's return on Aug. 1. And the NFL is expected to start its season in September. However, with the number of coronavirus cases on the rise — including 59 NFL players that have tested positive — there remains the potential that major sports leagues return only to go on hiatus again.
So, if sports were to go away again, what happens to the corresponding ad dollars? "It's the billion-dollar question. I see it in an email every single day," said one agency executive.
Advertisers would likely handle a second sports hiatus differently than they did the first. When major sports paused or postponed their seasons in March, most advertisers sat on the money they had set aside and waited to spend it once games resumed. This time around, however, advertisers would be more likely to spend that money in order to accelerate their businesses' recovery. The only issue is that the broader TV ad market, including streaming services and digital video platforms, may be unable to completely accommodate such a deluge of demand, based on interviews with five agency executives.
"There is no real replacement [for live sports]. I wish there was, that we could say it's YouTube. But there isn't for sports. At the level of the NFL, you have tens of milllions of viewers simultaneously for three hours. There's no place in media you can recreate that," said the agency executive.
The broad reach over an extended time that live sports offers advertisers is why companies cumulatively spend billions of dollars to air campaigns within major sports leagues' games. Advertisers collectively spent $4.6 billion to advertise during the NFL's most recent season alone, according to data from Kantar Media. Meanwhile, the most recent full seasons of the NBA, NHL and MLB combined attracted $2 billion, per the media measurement firm.
Under pressure
In a worst-case scenario where all major sports leagues call timeout because of the continuing coronavirus crisis, that money is unlikely to sit in advertisers' bank accounts — at least so long as they can help it.
Not only are advertisers pressed to make up for the business they likely lost in the initial months of the crisis, but they are also under pressure to make sure they hit their sales numbers in the third and fourth quarters. Additionally, some advertisers postponed product launches and corresponding campaigns until the fall in hopes that the crisis would subside and tentpole events like sports would return.
"It's a little bit different than March when it wasn't just sports was shut down but everything was shut down. Now it feels like businesses will be open to some extent, but they can't rely on sports to be their megaphone," said a second agency executive.
That would leave ad buyers and ad sellers seeking out alternative homes for the billions of ad dollars left in limbo if there's another sports hiatus.
TV alternatives
The first alternative for advertisers to redirect their dollars would be TV networks' other programming.
Network groups, such as Disney, NBCUniversal, WarnerMedia and ViacomCBS, would be able to point advertisers to their broader portfolios, such as their broadcast networks' prime-time shows as well as their cable news and entertainment networks. However, some advertisers are already wary of appearing within news shows, and agency executives said that will only increase as the U.S. presidential election nears in November and political coverage accounts for a larger share of news broadcasts. Meanwhile, the production shutdown has thrown into question whether networks will have enough new programming to attract large enough audiences.
"We would love to go back to Warner or Disney, but in some cases they might not be able to take it in capacity because sports generates higher ratings," said a third agency executive.
"M*A*S*H isn't on anymore, so it's not like there are shows that are going to just absorb it," said the second agency executive.
As a result, advertisers and their agencies would likely ask to invoke the clauses typically included in their contracts with networks that allow them to get out of deals when the programming they purchased ads against doesn't air.
"Clients have been waiting for so long with these dollars held hostage almost, so how could you keep holding them?" said a fourth agency executive.
Streaming steps in
So where would ad dollars go if not to other TV programming? Streaming, say agency executives, citing the streaming viewership surge since March and the shift in ad dollars is already underway. Redirecting dollars to streaming could keep some of that money with the TV networks that have established ad-supported streaming footprints, such as Disney, which owns Hulu; ViacomCBS, which owns Pluto TV and CBS All Access; and Fox, which owns Tubi. "Normally we try to reexpress dollars with the media owner wherever it makes sense for the client," said a fifth agency executive.
However, there may be limits on how much advertiser demand the networks' streaming properties would be able to accommodate. "We might not be able to take $10 million of NBA and reinvest all of it into Hulu," said the third agency executive.
Of course, there are plenty of other options. Other streaming services would vie for a slice of that money, and connected TV platforms like Amazon, Roku and Samsung would be able to pitch their ability to sell ads across the various streaming apps on their platforms. Not only have advertisers seen how streaming viewership has increased since March, but "roughly 50% of that is from sports viewers," said the first agency executive, citing a mix of internal and external research, including research provided to their agency by some TV networks.
Platforms like Facebook and YouTube would also be candidates, considering the billions of people that use them each month. However, TV sports advertisers make a distinction in the level of programming they seek out and would be discerning in how their dollars would be allocated to social video platforms.
"I definitely think we would lean more toward premium content on CTV and OTT. There could be some cases where YouTube Select is in there," said the third agency executive, referring to YouTube's ad buying program that limits ads to a curated list of its most popular channels.
But the bottom line is that, even if some ad dollars do move around in the event of another sports hiatus, agency executives believe there wouldn't be enough room across TV, streaming and digital video for all of that money to find a new home.
"There's not enough video to fulfill that kind of market demand," said the second agency executive. "The NFL is more than half of the top 100 rated shows every year, and you're talking between $300,000 and $600,000 a spot times 82 spots a game times however many games. The numbers get pretty staggering."
https://digiday.com/?p=373467
This week's Future of TV Briefing looks at what an industry group's conditional certification of three measurement currency contenders signals about the TV ad business's measurement overhaul.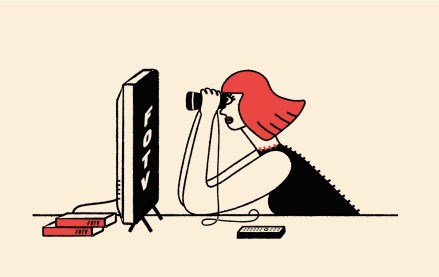 This week's Future of TV Briefing offers an updated list of the key terms that can cause confusion when talking about the TV, streaming and digital video industry.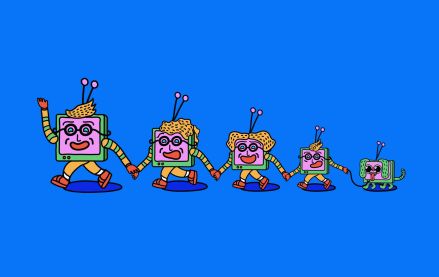 This week's Future of TV Briefing looks at what the Disney-Charter pay-TV distribution deal seems to indicate about the increasingly more-complementary-than-contentious relationship between traditional TV and streaming.