Ten months before it broadcasts the 2018 men's FIFA World Cup, Telemundo is livestreaming a gaming competition among the top FIFA video game players in the world.
Starting Wednesday and running through Aug. 18, Telemundo will broadcast all 16 hours of the FIFA Interactive World Cup, an annual video gaming competition organized by FIFA and EA Sports. This is the first time Telemundo is broadcasting any live esports competition and the first time the FIFA Interactive World Cup, which features 32 of the top FIFA video game players in the world, will be broadcast in both English and Spanish.
Telemundo will host two livestreams each on its Telemundo En Vivo video app and on Facebook and YouTube. The competition will culminate on Aug. 18, when Telemundo airs the finals on its Universo cable network as well as the aforementioned digital channels starting at 11:30 a.m. ET. The finals coverage will also include a preview studio show.
"Esports gives us an opportunity to connect with the Hispanic, multicultural gaming audience," said Peter Blacker, evp of digital media and emerging business for NBCUniversal Telemundo Enterprises. "Esports consumers tend to be more millennial, and Hispanics are the most engaged in that group."
Blacker cited a recent study by PwC, which said Hispanic esports viewers average 23 days of esports viewing per year versus 19 days for the average esports viewer. Additionally, Hispanics play video games for 12 hours per week on average, compared to 9 hours for non-Hispanics, according to the study.
Telemundo is dedicating significant resources to its esports coverage, which also includes being the Spanish-language arm of NBC Sports' Rocket League gaming tournament later this month. More than half of Telemundo's digital team will be dedicated to this coverage, which won't be just empty feeds of competitions but hosted coverage that includes Telemundo on-air talent Karim Mendiburu and Alejandro Pérez.
Beyond the live broadcasts, Telemundo is also producing several hours of "incremental content" such as player profiles for both the FIFA Interactive World Cup and NBC Sports' Rocket League tournament, Blacker said.
"Our heritage as part of NBCU means we're the Hispanic home of the Olympics, which have been a great place for us to shine a light on athletes and their journeys," he said. "We're going to do that in the esports area as well."
In the past year, esports has captured the attention of sports TV broadcasters, including ESPN and Turner. ESPN broadcasts live gaming competitions and has reporters covering esports news and tournaments. Turner, meanwhile, has an esports league that completed its third season in the spring. Even Disney's cable networks are airing shows about esports and gaming.
For Telemundo, the exclusive rights to broadcast the FIFA Interactive World Cup has an additional benefit: marketing for the men's FIFA World Cup next year, which Telemundo has the exclusive Spanish-language rights to.
"It's both an opportunity for us to cement a leadership position in the esports area and use as a marketing opportunity for all of our platforms," said Blacker. "Anyone coming to us for either of these tournaments will see the FIFA branding, the World Cup countdown clock and an opportunity to get more information about our coverage next year."
https://digiday.com/?p=250153
This week's Future of TV Briefing looks at how this year's upfront and recent announcements from AMC Networks and Paramount indicate the progression of programmatic in the TV and streaming ad market.
This week's Future of TV Briefing looks at how major streaming service owners' subscription business fared in the third quarter of 2023.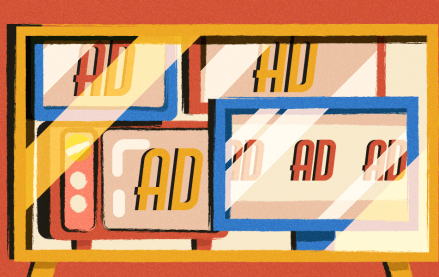 This week's Future of TV Briefing looks at what TV and streaming companies' latest quarterly earnings reports indicate about the state of the TV advertising market.