Turner Sports makes a mint off broadcasting the NBA, major league baseball, golf and college hoops. Now it wants to do the same for video games.
Next summer, Turner and Hollywood talent agency WME-IMG will kick off the "ELeague," a professional video gaming league. TBS will air weekly three-hour competitions during two 10-week seasons. It is pairing that coverage with 30 hours of digital content every week of daily competitions, behind-the-scenes coverage and profiles of the teams and players.
Turner is previewing the league at the Consumer Electronics Showcase in Las Vegas in January with an event that will pit two top gaming teams against each other. The high-profile move at the marquee industry event is a sign of how seriously big media is taking eSports, a catchall term for competitive video gaming in which professional gamers compete against each other, often in front of large audiences.
"As we make this shift from the totality of the linear world to a digital, mobile, social world, eSports is right on the cusp of that content line," said Craig Barry, evp and chief content officer for the company.
ESports has gone from a fringe curiosity to a top concern for the biggest names in Hollywood as they see young people's media habits shift to digital in general and mobile in particular. According to gaming industry research firm Newzoo, 204 million people either watched or participated in eSports in 2014, a number that's expected to rise to 226 million this year. Industry revenues are expected to hit $278 million in 2015, up 43.1 percent from last year, and will eventually balloon to $765 million by 2018.
"When we were doing our due diligence, we saw the gargantuan metrics around audience growth and global revenue, but when you look the space, it's fragmented," said Barry. "That was more appealing — to be the company that can offer more support to the entire ecosystem, where it's not just a land grab for us, but an opportunity to add more credibility to what's happening."
As a result, while the initial focus is on setting up and growing "ELeague," Turner Sports is also interested in working with other leagues, teams and technology partners in the industry.
Demographically, the eSports audience should certainly interest advertisers. Additional research by Newzoo finds that a majority of eSports gamers are males between the ages of 21 and 35.
The flurry of interest in eSports is a turnaround from early reaction to the phenomenon. In 2014, for example ESPN president John Skipper said eSports was "not a sport" and that he was only "interested in doing real sports." This year, ESPN streamed the "Dota 2" international championship on ESPN3 and broadcast the finals of the "Heroes of the Storm" college competition on ESPN2.
"Lots of people are participating and at a tremendous growth rate," said Jason Sullivan, evp and managing director at Publicis Seattle. "So while it may not get the traditional water cooler talk of other competitions, if you're a brand whose target consumer lives here, then you should absolutely take notice."
Turner Sports will focus on selling brand and product integrations, rather than standard pre-rolls and mid-rolls — especially with the live TV broadcasts and online streams. "Under no circumstances are we going to interrupt the experience of the tournaments," said Barry, who adds that advertiser interest in its eSports plans is growing.
Of course, there are still some doubts that eSports can break through to a mainstream audience and work on linear TV. The ESPN2 broadcast, for example, drew only 96,000 viewers and a 0.1 overnight rating.
"ESPN's broadcast wasn't a good indicator. At that time 'Heroes of the Storm' did not have millions of people who played the game," said Dennis Fong, a retired professional gamer and founder and CEO of Raptr, a social platform for gamers. "If it was 'League of Legends' or 'Counter-Strike,' you'd have a better example of what the TV viewership for eSports can be."
"None of the existing audience feels like it needs the validation of eSports being on TV," he added. "They're already watching it on the platforms they want to watch it on — they can already stream it to their TVs."
That certainly won't stop Turner Sports from marketing the hell out of "ELeague" across all traditional and digital channels. Which means, don't be surprised if a future episode of "Inside the NBA" features Shaq, Kenny Albert and the in-studio crew getting schooled on eSports and "ELeague."
"That way we're messaging what 'ELeague' is, exposing it to a potential new audience, but still remaining relevant and organic to that show and its talent," said Barry.
Image via Turner Sports
https://digiday.com/?p=150784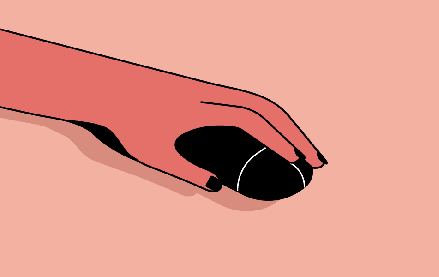 December 1, 2023 • 3 min read
People claim that the role of chief diversity officer is vanishing. However, AI is booming, and the CDO can help ensure responsible AI.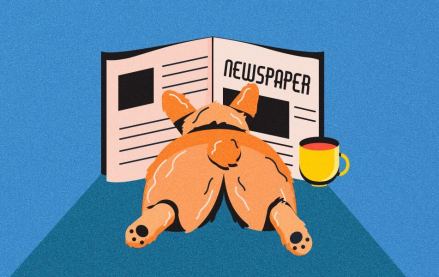 November 30, 2023 • 4 min read
Digiday+ Research found that publishers' programmatic ad revenue didn't quite live up to expectations this year, but they still see it as a growth area.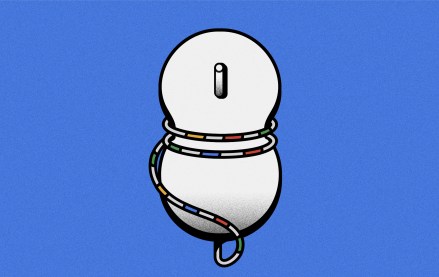 November 30, 2023 • 13 min read
For a couple of publishers, referrals from Google are down upwards of 60%.