ESports hasn't gone mainstream quite yet, but when it does, the self-proclaimed "worldwide leader in sports" has every intention of being there to cover it.
ESPN's interest in eSports is unsurprising considering the industry's growing popularity. Some 226 million people are expected to watch or participate in eSports this year, according to research firm Newzoo. "We're seeing the same pictures as everyone else of packed stadiums filled with people going crazy," said John Lasker, vp of programming and acquisitions for ESPN Digital Media.
To capitalize, ESPN is building an infrastructure to so that it can effectively serve as both a broadcaster of top competitions and an editorial resource for those interested in following the latest news, results and trends.
Big games on ESPN2
Since 2014, ESPN has aired around 300 hours of eSports programming on its TV channels and digital platforms, including tournaments for the games "League of Legends," "Madden," "Heroes of the Storm" and "Dota 2." In partnership with Major League Gaming, the company has also set up tournaments and awarded medals for top players in "Halo," "Call of Duty" and "Counter-Strike: Global Offensive" at the X Games. In July, ESPN2 will broadcast the "Street Fighter V" championship live from Las Vegas.
Of course, this pales in comparison to the NFL, MLB and the NBA, which get hundreds of hours of live programming on ESPN channels every year. But the company's interest in eSports is big enough that its programming group has an internal team dedicated entirely to the category. The group is smaller than those dedicated to the major sports leagues, but the size will fluctuate depending on the amount of eSports programming ESPN is doing at any given time, said Lasker.
"It's still early stages for us," said Lasker. "But we don't look at eSports much different from how we approach other sports. We're focused on covering the biggest and best events and, from that, focusing on how to get an audience that's used to watching college football understand the importance of the [eSports] events we're showing."
Going inside on ESPN.com
This is where ESPN.com's editorial department comes in. In January, the network launched a section on ESPN.com dedicated to eSports, with an initial focus on covering major games and tournaments like "League of Legends," "Dota 2" and "Hearthstone." Today, the site has five people dedicated to covering eSports on a daily basis, with frequent contributions from the broader ESPN.com editorial department. Combined, ESPN.com publishes 35 to 45 pieces of eSports content per week.
While the programming side is focused on broadcasting big competitions at ESPN2 and supporting them with highlights on "SportsCenter," the editorial team pulls back the curtain to tackle the latest news, results and trends in the industry. The editorial team looks to mix in coverage of both popular leagues and players as well as those that are emerging in the space.
"There are going to be times when we want to get ahead of a trend," said Chad Millman, vp and editorial director of domestic digital content for ESPN.com. "That's why we hired people who are immersed in the culture, so we can depend on them to tell us where we need to spend our resources."
While separate, broadcast and editorial often team up
The ESPN2 and ESPN.com teams are in contact with each other on a daily basis, Millman said. Where this proves to be especially valuable is when the editorial team is able to provide context and hype for an upcoming broadcast.
For instance, ESPN2 aired EA Sports' "Madden NFL 16 Championship." Two days prior to the broadcast, ESPN.com published a four-minute video feature on two of the top "Madden" gamers: Eric "Problem" Wright, who's considered by many to be the Michael Jordan of "Madden," and his top rival, Zack "Serious Moe" Lane. The championship was eventually won by a newcomer, who beat both of the top gamers on the way to the title.
"We kind of got lucky there," said Lasker. "But that's what we're trying to do — tell stories that get people interested."
The long game
ESPN2 "Madden" broadcast was watched by 197,000 people on TV, according to Nielsen. It's not a glamorous number, especially when ESPN's coverage of the 2016 Euro soccer championships is generating 500,000 to a million live viewers on a consistent basis.
But, then again, eSports does not have the legacy of soccer or other more mainstream streams. And eSports is certainly growing. It's why Turner launched its own eSports league earlier this year — something that ESPN might also consider doing at a certain point, Lasker said. It's also why digital publishers like IGN and theScore are trying to become the "ESPN of eSports."
"Fortunately, we're already the ESPN of eSports," said Millman. "We want to be the leading voice for where fans in this community get the most credible, relevant and interesting information. Regardless of how they're consuming it, we want them to be consuming that on ESPN."
https://digiday.com/?p=186286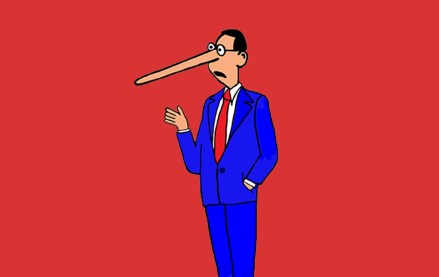 October 3, 2023 • 7 min read
•
•
A new definition for MFAs is available but the vague nature of the guidelines is leading to a lack of standards that might prevent adoption.
October 2, 2023 • 1 min read
•
•
The publishers who attended DPS were focused on the potential upsides of applying the technology to their operations while guarding against the downsides.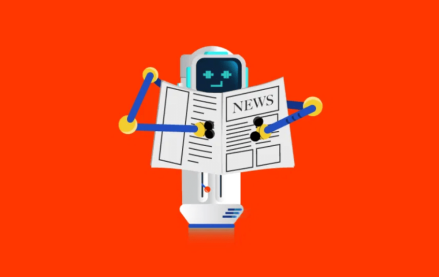 October 2, 2023 • 4 min read
•
•
Now that ChatGPT users can surf the internet for information, some publishers are reconsidering the weight of the issue.