Tastemade tests brick-and-mortar cafes as new revenue stream
May 7, 2018 • 3 min read
•
•
Tastemade is eyeing brick-and-mortar cafes to raise its profile and generate a new revenue stream.
Two years ago, Tastemade helped two of its creators launch their own cafe, Bondi Harvest, next to the digital video network's studio in Santa Monica, California. That took off, so the company licensed its name to a cafe operator in Brazil, its second-largest market. Now, Tastemade plans to turn these tests into an official part of its business, which was founded on ad-supported video and has also added e-commerce, though the company has not committed to specific details about when and where.
"We're seeing successes in the places we're testing and think that could lead to better opportunities," said Tastemade CEO Larry Fitzgibbon over lunch at Bondi Harvest. With a small dining area near the kitchen and picnic tables outside, the cafe resembles a surf shack that would belong on the shores of Los Angeles or Australia, where its owners are from, and so would its menu, which features the requisite breakfast burrito as well as a bowl that mixes grilled fish, cauliflower rice and, of course, avocado.
When Tastemade became a minority investor in Bondi Harvest, its motivations were fairly simple. The cafe would replace the company's previous lunch spot that Tastemade employees frequented, albeit "reluctantly," said Fitzgibbon. It was also an opportunity for Tastemade to further support its creators, chef Guy Turland and filmmaker Mark Alston, and its own business. Tastemade got a share of the profits, and it could use the cafe to host meetings with advertisers and platforms to showcase its work in real life. The cafe even provided content in the form of a docuseries about the cafe's development called "Grand Opening" that aired on Tastemade's network.
The experience with Bondi Harvest got Tastemade curious about getting deeper in the cafe business. In 2016, it ran a pop-up bakery in Tokyo in 2016 that Panasonic sponsored. Last year, the company opened Tastemade Cafe in Sao Paulo, Brazil. The cafe is annexed to Tastemade's local office to foster a connection between Tastemade's employees and its audience. The cafe's first employees had worked in production at Tastemade "to ensure it was up to Tastemade standards," Fitzgibbon said. The cafe features TVs playing videos of Tastemade's creators cooking food on the cafe's menu, and those videos display the view counts in a twist on how restaurants typically call out customer favorites.
The Tastemade-branded cafe serves as a marketing opportunity in the same vein as the events the company hosts at its 7,000-square-foot sound stage in Santa Monica for fans to mingle with its creators. But it also opens a way to diversify its business at a time when many media companies are looking to establish multiple sources of revenue in order to secure themselves against the whims of advertisers and algorithmic feeds. Other media companies are eyeing experiential revenue, too. In the past week, Refinery29 announced that it would expand its pop-up event series, 29Rooms, to more locations, and Vice bought an events production company to host more of its own.
"We're certainly excited about the marketing value of the cafes, but also we do think it's a potential exciting revenue line," said Fitzgibbon. "An attractive aspect of the licensing models is the margin. It has very high-margin opportunities."
For more on the evolving world of video, subscribe to Digiday's weekly video briefing email. 
https://digiday.com/?p=286672
This week's Future of TV Briefing looks at how this year's upfront and recent announcements from AMC Networks and Paramount indicate the progression of programmatic in the TV and streaming ad market.
This week's Future of TV Briefing looks at how major streaming service owners' subscription business fared in the third quarter of 2023.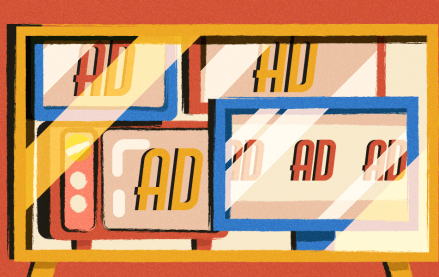 This week's Future of TV Briefing looks at what TV and streaming companies' latest quarterly earnings reports indicate about the state of the TV advertising market.