At the upfronts, streaming video — and a key question about Netflix — takes centerstage
May 15, 2019 • 8 min read
•
•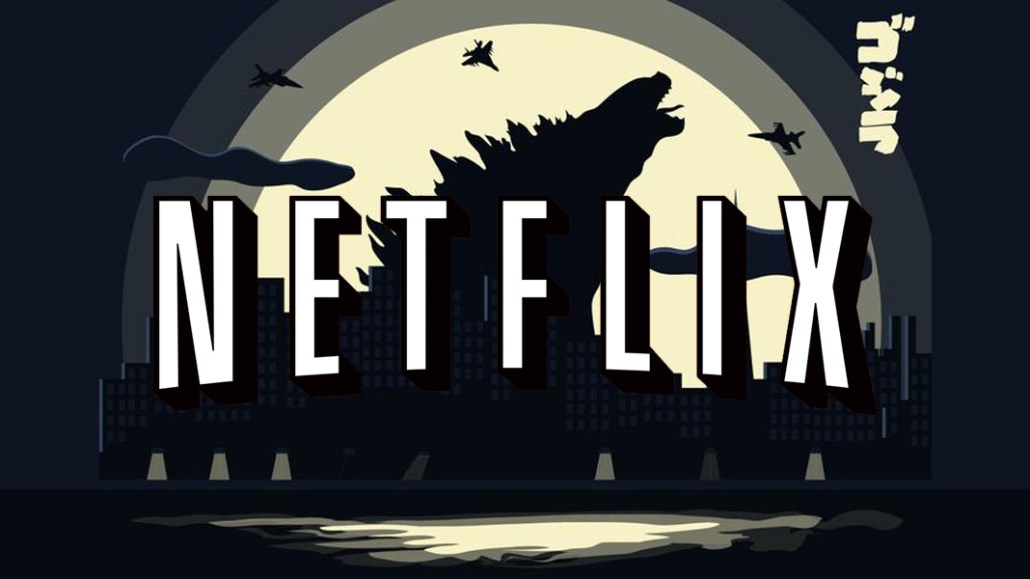 It's broadcast upfront season and the threat of Netflix — even if the streaming giant is not directly mentioned by big media companies on stage — has never been more palpable. As these companies get set to launch their own video streaming services, they are rethinking how they value their video libraries, especially past TV hits such as "Friends" and "The Office."
The key hits:
NBCUniversal said "The Office" will stream on its own video service, which will launch in 2020.
Netflix's licensing deal for "The Office" runs through 2021. It's unclear if NBCU will need to wait until that deal runs out before bringing "The Office" to its own service.
As big media companies prep their own direct-to-consumer streaming services, they are grappling with how to value their own programming: Do they keep it exclusive to their own platforms and forego meaningful licensing revenue? Disney says yes. WarnerMedia thinks it's possible to do both.
Ultimately, it's likely that past hit TV shows are better at retaining subscribers (who want something easy and familiar to binge) than driving new subscriptions.
What really matters is exclusivity, whether that's an original series or licensed fare.
Netflix will certainly be impacted by losing shows such as "Friends" and "The Office," but the company has been able to grow prices and revenue over the years as it has lost more and more library programming.
On Monday morning, NBCUniversal's ad sales chief Linda Yaccarino took to the stage at Radio City Music Hall for the company's annual upfront presentation for advertisers — and a memorable part of her speech centered on a TV show that has been off the air for six years. Yaccarino's presentation used an oft-cited statistic that "The Office" is the number one most-streamed show on Netflix. And pretty soon, that hit TV show will be available on NBCU's own video streaming service, which is set to launch in 2020. "The shows that viewers stream the most are coming home," Yaccarino said.
Yaccarino was light on additional details about "The Office" and NBCU's streaming service. For instance, when will "The Office" arrive on NBCU's own service? The company's licensing deal for the show with Netflix runs through 2021, so will it have to wait until that deal runs out? Will NBCU look to keep "The Office" on its service exclusively, or will it continue licensing the show on a non-exclusive basis to Netflix?
These are the key questions all of the major media companies weighing as they prep rival streaming services. Disney, for instance, has been public about its intentions to release its movies and TV shows on Disney+ and Hulu (which it now fully controls). In doing so, Disney is willing to forego billions of dollars in licensing revenue the company generates every year. WarnerMedia, meanwhile, seems to want the best of both worlds. Late last year, WarnerMedia renewed a licensing deal with Netflix that gives the streaming giant exclusive access to all 10 seasons of "Friends" through 2019. Netflix, which used to pay $30 million a year for those exclusive rights, agreed to pay up to $100 million for the renewal. But WarnerMedia's parent company, AT&T, has also publicly said it envisions a scenario where "Friends" can live on multiple streaming platforms.
There is a distinct possibility that the big media companies will treat licenses for individual hit shows on a case by case basis. The conventional thinking is that as these vertically-integrated media companies look to battle the tech giants for people's time and money, they are going to prioritize their own direct-to-consumer platforms. That is likely to gut Netflix's library. More than half of the top 50 shows on Netflix are made by media companies planning to launch rival streaming services, according to Jumpshot data cited by Recode.
But how valuable is library programming to a subscription video service? Netflix clearly wanted to keep "Friends" and paid more than triple to keep it exclusively for one more year. But does "Friends" drive subscriptions? It's more likely that these shows keep people around, versus being the reason they choose to subscribe, according to industry insiders.
"[Library shows] are a commodity — you gotta have it because it helps with churn," said a longtime media executive. "Maybe a big show like 'Friends' can work for targeted customer acquisition campaigns, but not a comprehensive acquisition campaign. But if it helps with churn, pulling it from your rival and putting it on your own services could help capture some of that audience."
Netflix likes to have "Friends" and "The Office" because those are great shows that people love to passively watch at home; but it's the exclusive original series that typically drive someone to subscribe. The key is exclusivity.
The long-term impact these licensing decisions will have on Netflix is still unclear. There is survey data that suggests 29% of Netflix users between the ages of 18 and 29 would cancel their subscription if Netflix lost "The Office." Some industry insiders argue that while Netflix will certainly be affected by losing some of its most popular shows, the overall impact won't be as dramatic as it may seem. According to MediaREDEF's Matthew Ball, Netflix's catalog has shrunk by two-thirds since 2012, and yet the company has raised its prices by 46% and continues to add subscribers. And Netflix, which wants to replace the entire TV bundle (excluding live news and sports) instead of just one network, is concentrating more of its content spend on exclusive and original programming that can ostensibly replace some of the licensed fare that leaves its platform.
What all of this ultimately boils down to is the simple fact that it's about to get harder and harder to get all of your favorite shows by subscribing to just one or two streaming services. More streaming services are coming, which means consumers will have more options — for better or worse. The services that succeed will be the ones that make themselves indispensable to people who don't want to pay for more than three or four video subscriptions.
Netflix is betting that it has 148.9 million reasons — and many more by the time its big-media rivals launch their streaming services — for why it will remain vital to consumers. Its big media rivals need to figure out the role their content plays in capturing that same relationship.
Confessional
"Their office smells like venture capital." — Video exec, about meeting with Quibi
Numbers don't lie
$5.8 billion: The minimum amount Comcast is guaranteed to receive from Disney for its 30% Hulu stake.
29.1 million: Number of active Roku accounts.
What we've covered
CBSN crosses 1 million daily streams:
CBS News's live streaming news network, CBSN, now has 1 million daily video streams, with 80% watching content live.
The news category in streaming video is getting more competitive, but CBS News said it's not worried — thanks to a nearly five-year head start.
Read more about the CBSN here.
BuzzFeed is moving to a TV-like video strategy for its digital shows:
The digital publisher plans to produce 20 longer, serialized shows for YouTube, Facebook and other platforms
Shows such as "Worth It," "Unsolved" and "The 100-Baby Challenge" are getting high watch times.
Read more about BuzzFeed here.
What we're reading
WarnerMedia to put some shows on streaming service first (sub required): WarnerMedia plans to run new episodes of TV shows such as TNT's "The Alienist" on its upcoming streaming service, before airing them on cable. The service is tentatively being called "HBO Max" and is a top priority at the company. But similar to WarnerMedia's approach to licensing its programming externally, the company is trying to build a huge streaming businesses while maintaining its incredibly lucrative cable business.
As broadcast upfront season begins, there are signs that streaming isn't king yet: During last year's upfronts, ABC, CBS, Fox and NBC combined to secure more than $9 billion in primetime ad inventory; cable networks grabbed more than $11 billion. While streaming is increasingly getting consumers' time and attention, the dollars haven't left traditional TV as quickly. This is a good primer for why the upfronts remain relevant, especially as the industry braces for the streaming wars.
Apple has launched its Amazon Prime Video Channels clone: Apple TV Channels offers subscriptions to HBO, Showtime, Starz and other programmers. The company is banking on TV Channels and its upcoming Apple TV+ service to grow its services business, which generated $11.5 billion in revenue during the second quarter.
FX boss on Hulu as a streaming home post-Disney acquisition: The potential for FX to be a feeder into Hulu, which will serve as the "adult" complement to Disney+'s "family friendly" streaming service, makes a ton of sense. It's likely that down the road FX's existing streaming apps get deprioritized as Disney prioritizes Disney+, Hulu and ESPN+.
Subscribe to the Digiday Video Briefing: A weekly email with news, quotes and stats around the modernization of video, TV and entertainment. 
https://digiday.com/?p=334039
This week's Future of TV Briefing looks at what an industry group's conditional certification of three measurement currency contenders signals about the TV ad business's measurement overhaul.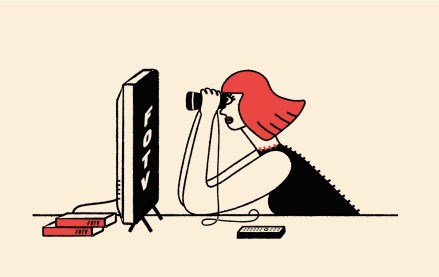 This week's Future of TV Briefing offers an updated list of the key terms that can cause confusion when talking about the TV, streaming and digital video industry.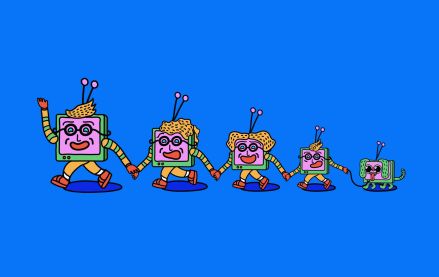 This week's Future of TV Briefing looks at what the Disney-Charter pay-TV distribution deal seems to indicate about the increasingly more-complementary-than-contentious relationship between traditional TV and streaming.