Linear TV is still a rock-solid investment: Networks are still gloating at their upfront presentations. But there are seams in what once looked like an impregnable wall. Google, Facebook and Amazon are all eyeing linear TV. Here is what's informing the slow decline of linear TV, in five charts.
A long way to go
Linear TV broadcasting's ad growth is beginning to slow as spending in online TV and multichannel TV accelerates. By 2021, online and multichannel advertising investment combined are expected to account for nearly a third of all TV spending, according to PwC.
Cord cutting is becoming mainstream
The user behavior that cable TV providers fear most — cord cutting — is projected to accelerate over the next five years. EMarketer estimates that by 2021, over 81 million U.S. consumers will have either cut their cords or never signed up for one in the first place, up 64 percent from today.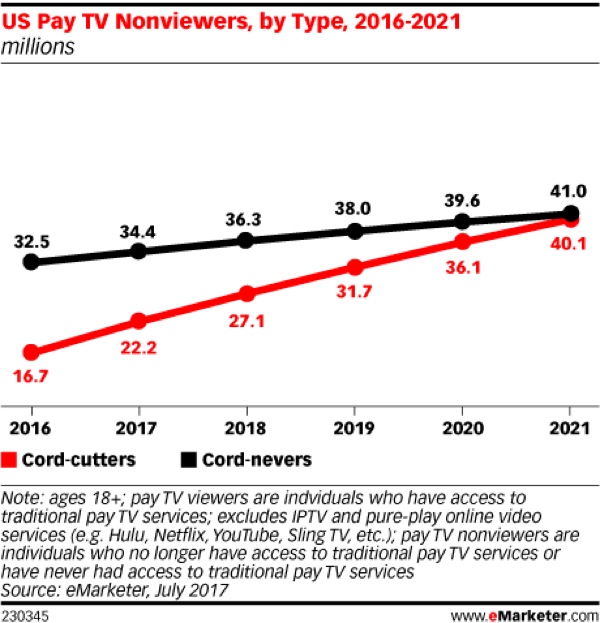 Sports may be reaching a tipping point
It is an axiom that live sports are holding many cable bundles together. But even the structural factors that make live sports so attractive to broadcasters and advertisers are not a match for changing user behavior, and some predict those changes will start corroding live sports ratings. Research published this month by Magna Global predicts substantial ratings declines for the 2018 Olympics.


Digital is eating, not adding to video consumption
Those changing habits matter because the amount of video people watch appears to be somewhat fixed. EMarketer expects the overall amount of time consumers spend watching video to remain essentially flat through 2019, with digital video viewing times rising 40 percent to nearly 90 minutes per day from 2015 to 2019.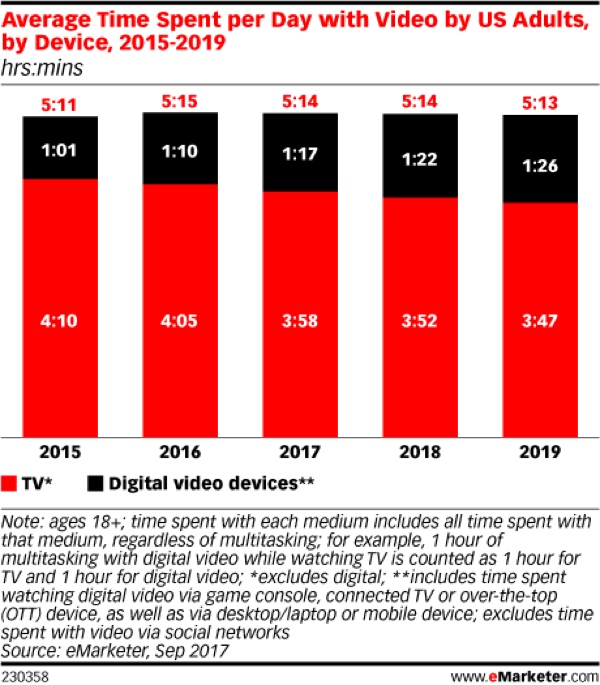 A new kind of competition
As cable companies, TV broadcasters and media companies all try to hold the line, they will have to do so against competitors that are more well-heeled than any they've previously encountered. The market capitalization of Facebook, the smallest of those large four companies, is 54 percent larger than the market cap of AT&T, the largest incumbent player in the space. While video isn't yet core to the businesses of Facebook, Amazon or Apple, they are more than ready to invest.
https://digiday.com/?p=256161
This week's Future of TV Briefing looks at how major streaming service owners' subscription business fared in the third quarter of 2023.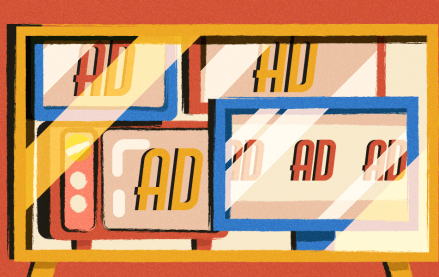 This week's Future of TV Briefing looks at what TV and streaming companies' latest quarterly earnings reports indicate about the state of the TV advertising market.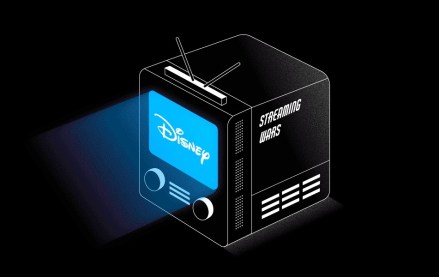 This week's Future of TV Briefing looks at how Disney's data clean room business has progressed since rolling out two years ago.