The state of subscription video, in 5 charts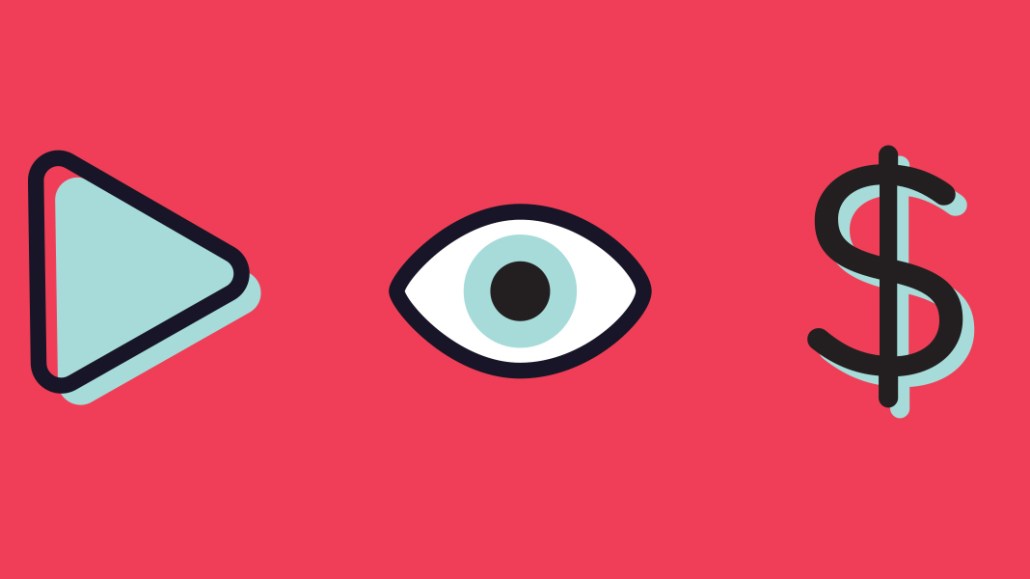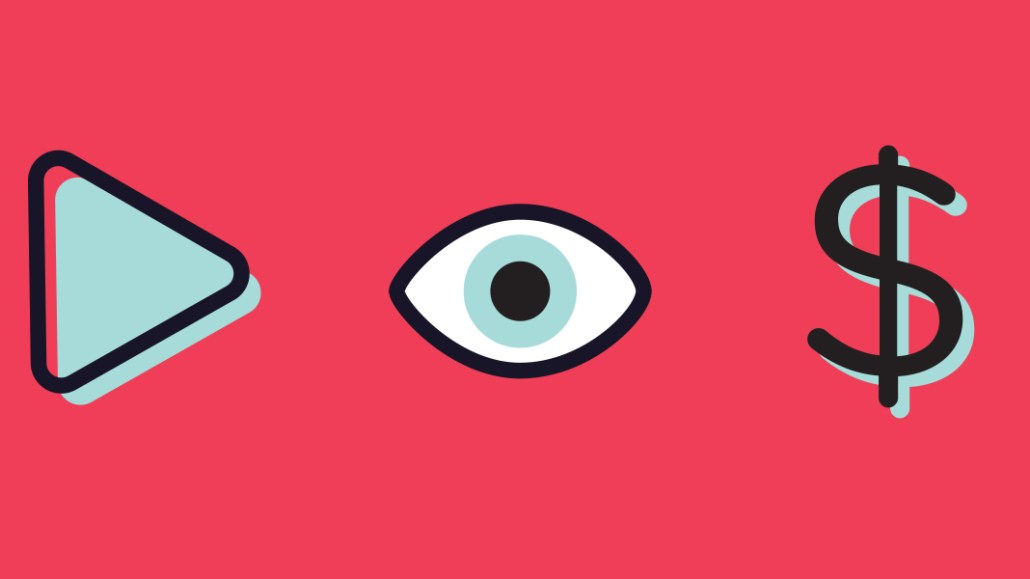 Despite choppy currents, publishers and media companies keep pushing into the waters of paid video offerings. On Nov. 7, French media giant Vivendi announced the stateside launch of Studio+, a mobile-only video subscription app that has amassed over 5 million subscribers in Europe and Mexico.
While some media observers have fixated on the negatives, such as the shutdown of Vessel and the struggles of services like Comcast's Watchable and Verizon's Go90, there are many others that seem upbeat about paid OTT video's prospects. CBS Chairman Les Moonves, for example, said during a recent conference call with investment analysts that the economics of a paid subscription product are superior to those that support ad-supported models.
With that in mind, we offer five charts that examine the state of paid video offerings.
Digital video has become the go-to, particularly among younger viewers
Paid digital video services may not have the market share that traditional cable bundles do, but they are increasingly becoming the go-to source of video entertainment. A survey conducted by Altman Vilandrie & Co. found that more than three-quarters of 18- to 24-year-olds open a paid video service rather than TV to find something to watch, up substantially from the 57 percent that went with a paid service first in 2015.
While the share of people that choose paid services over TV is smaller in each age cohort, the percentages that choose a streaming service over TV have all grown substantially over that period.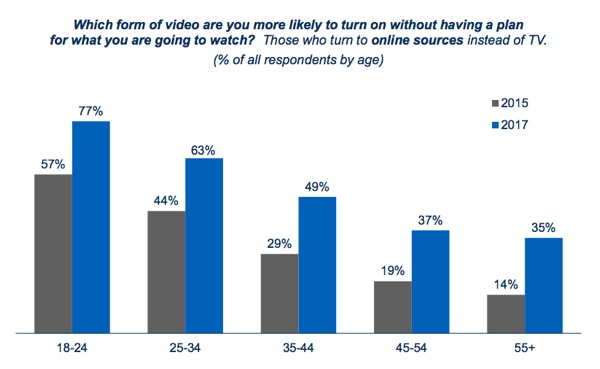 The number of OTT offerings is already vast
While paid OTT offerings are regarded as new, they are already plentiful and compete with an enormous number of OTT offerings. In the past three years, the number of channels available on Roku, the most popular standalone streaming video device in the United States, has more than doubled to over 5,000. Roku does not break out what percentage of its channels are ad-supported or subscription-based.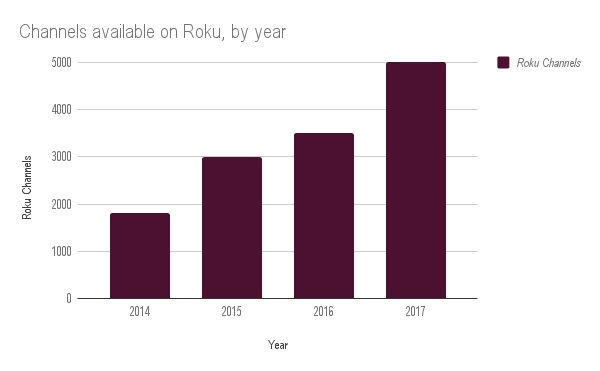 Subscriber growth is projected to be slow and steady
Unlike the breakneck pace that has defined many other shifts in digital media behavior, the shift toward people paying for video services is expected to be slow and steady. Even among well-known products such as Hulu, year-over-year subscriber growth is projected to hover in the single-digit range over the next five years, according to eMarketer projections.
Few channels are must-haves for everybody
The growth of niche-targeted video subscription products, including Crunchyroll and Motor Trend OnDemand, underscores that only the most passionate people will pay for a video subscription.
Conversely, channels and video brands that aim to appeal to large swaths of the population are mostly deemed nonessential by a majority of consumers. A survey conducted last year by MoffettNathanson and Altman Vilandrie & Co. found just three channels in a 150-channel cable bundle that a majority of readers believe are essential; just 16 channels out of that same 150 are deemed "must-have" by at least one-third of the survey respondents.
Companies are spending money on original content
With content front and center in the race to amass subscribers, investments in original content are soaring. The investments made by Netflix and Amazon already dwarf those of incumbents like HBO.
https://digiday.com/?p=262656