How soccer publisher Copa90 is diversifying beyond advertising
June 13, 2018 • 3 min read
•
•
From selling branded beers to producing series for streaming platforms, British soccer publisher Copa90 is looking to diversify its revenue streams beyond advertising.
Ahead of the FIFA World Cup, which begins in Russia on June 14, Copa90 partnered with the London-based Two Tribes Brewing Co. on a new Copa90-branded Match Day IPA. Copa90 is also looking to grow revenues from consumers by selling T-shirts and caps (through a partnership with apparel maker Talisman Caps) and producing live events for soccer fans.
Diversifying its revenue is a primary focus area for Copa90, which has raised more than $22 million — at a current valuation of more than $93 million (£70 million) — from investors including broadcasters such as Turner International and Liberty Global, and Chinese conglomerate Dalian Wanda's sports marketing firm Infront Sports.
Roughly half of Copa90's revenues today come from branded video series and documentaries the publisher produces for clients such as Heineken and Adidas, said Tom Thirlwall, CEO of Copa90. An additional 25 to 30 percent of revenues come from traditional video sponsorships and ad revenue. Beyond advertising, a fifth of the company's revenues come from content licensing to broadcasters and digital distribution platforms, which is the newest revenue stream and is growing fast, the exec said.
Thirlwall's goal is for commerce and other direct consumer revenues to account for 10 percent of the overall business by the end of 2019 and 25 to 30 percent of the business by 2020. With Copa90 just starting to get into this area, direct-to-consumer revenue accounts for a small fraction of revenue today.
"There are a lot of vanity metrics out in the market," said Thirlwall. "We're only interested in building a genuine and engaged fan base — and from that fan base, spin out new commercial models of the business, which a motivated fan base would migrate to."
Over the past 12 months, Thirlwall said Copa90 has worked to gain a more comprehensive understanding of its audience by market — research it plans to use to grow new forms of revenue.
For instance, Copa90 is developing a dozen long-form video shows that it's pitching to major streaming platforms, with the aim of having three to five projects commissioned and in production by 2019. In pitching to platforms, Copa90 is touting how engaged and active its audience is, through video completion and sharing rates.
"That is what's playing particularly well in the market: We are not simply a series producer, but a series producer with an established brand and a detailed understanding of our fan bases in different, key geographical areas," said Thirlwall.
A diversified revenue portfolio has become top of mind for media companies looking to lessen their reliance on advertising and distribution platforms that they have no control over. Other video publishers in Europe, including Tastemade, Kyra TV and Jungle Creations, are placing a greater emphasis on commerce and other direct consumer revenues.
With the World Cup approaching and with fresh funding from Dalian Wanda, Copa90 this summer is kicking off its plans to expand to new countries, including Brazil, Argentina, Chile, Mexico and China. The publisher will use more than 300 creators around the world to produce videos tied to the World Cup. This includes more than 30 Hispanic creators through a partnership with NBCUniversal's Telemundo, which is broadcasting the tournament in the U.S. Overall, Copa90 has more than 1,400 creators in its network.
"One of the great things about having [this creator network] around the world is that we can quickly establish and take the temperature, and get an understanding of whether a territory expansion works for us," said Thirlwall.
https://digiday.com/?p=291338
This week's Future of TV Briefing looks at how major streaming service owners' subscription business fared in the third quarter of 2023.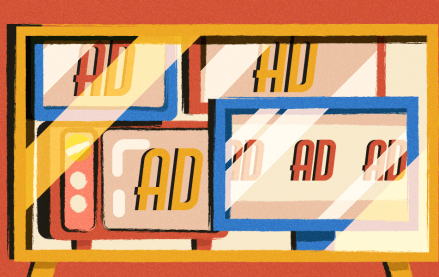 This week's Future of TV Briefing looks at what TV and streaming companies' latest quarterly earnings reports indicate about the state of the TV advertising market.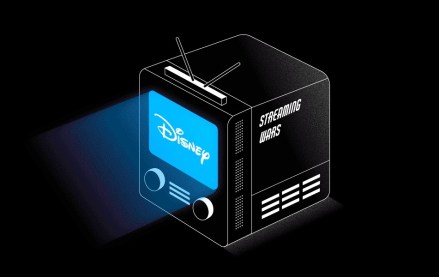 This week's Future of TV Briefing looks at how Disney's data clean room business has progressed since rolling out two years ago.