'Skinning the cat 30 ways': How digital entertainment companies are making new money from old videos
October 17, 2018 • 5 min read
The traditional Hollywood model is to produce something once and profit from it many times over. Digital entertainment companies are taking this model and applying it to the years' worth of videos they have produced for platforms like YouTube.
Companies like Viacom Digital Studios and Pocket.watch are syndicating videos previously published to YouTube on other platforms like Snapchat, Hulu and Amazon Prime Video. Jukin Media, The Young Turks and Tastemade have mined their libraries to stitch together 24/7 streaming channels for their OTT apps and digital linear video platforms like YouTube TV and Pluto TV.
"The simple math is, the more you can distribute one show without having to create something completely bespoke, certainly the economics are better," said Kelly Day, president of Viacom Digital Studios.
Jukin Media was effectively founded on this idea, becoming profitable by acquiring the rights to user-generated videos and licensing them to TV producers and others. A year and half ago, the company applied its knack for repackaging its videos to develop programming for its comedy brand FailArmy and has since added a second linear stream for its animal-centric The Pet Collective. Distributed across ad-supported platforms like Pluto TV, XUMO, Amazon's Twitch and on its own properties, Jukin Media makes more money from this repurposed content than its five YouTube channels. "It's taking the cat video and skinning that cat 30 different ways — not to be cruel to cats," said Jukin CEO Jonathan Skogmo.
Forging a sustainable video model
What these media companies are doing is not all that new in the broader entertainment world. Syndicating a Facebook Watch show on Snapchat is not so different from airing "Seinfeld" reruns on a cable network or licensing the entire "Seinfeld" library to Hulu. But the fact that a Facebook Watch show can be syndicated on Snapchat or that a reel of YouTube videos can double as a streaming TV channel appears to signal a maturation in the digital video market toward TV-style serialized programming that keeps audiences coming back.
This shift enables companies to take the one-off videos they couldn't monetize well on YouTube or Facebook and turn them into the kind of episodic series that the platforms are clamoring for. It also opens up secondary revenue streams for expensive episodic programs that companies produced and may have have struggled to make profitable.
Similar to how TV networks license old shows to fill their 24/7 programming schedules, digital video platforms are increasingly open to mining their libraries to serve their audiences with enough programming to keep them on their platforms; the content needs to be evergreen, naturally. This has created an opening for companies like Group Nine Media to include their video libraries as a sort of sweetener when pitching original programs to platforms. To say that "we're going to be able to give you all of this [content] really with a click of a button, that's a huge competitive advantage," said Mickey Meyer, chief network and IP management officer at Group Nine Media.
When Snapchat introduced its Discover section in 2015, the app operated its own Snap Channel and licensed videos from entertainment companies such as SoulPancake. Then Snapchat switched to seeking original shows that would be exclusive to its platform. But earlier this year Snapchat opened itself up to non-exclusive shows in an apparent effort to keep its existing audience and attract new viewers. For example, Snap contacted Viacom Digital Studios about syndicating BET's rapper series "Rate the Bars," to appeal to African-American viewers, said Day. Now Viacom Digital Studios has inked a deal with Snap to take 10 to 12 shows originally distributed on YouTube and Facebook and convert them to vertical video so they can be distributed on Snapchat. "This was really about Snap identifying some more recent formats that have done quite well on YouTube and Facebook Watch and saying, 'Hey, can we get access?'" said Day.
Distribution options are blooming
Kids entertainment company Pocket.watch has similarly benefitted from having programming that was proven on other platforms. Earlier this month the company announced a deal to repackage 10,000 videos from five of the YouTube channels it manages into episodic shows for Hulu. "We always knew this programming had been validated in a very real way on a platform like YouTube, and that validation meant that it should have a certain value to companies like Hulu and Amazon," said David Williams, svp of channels at Pocket.watch.
It's not only that platforms looking for digital media companies' video libraries. The companies also have more ways to distribute their content themselves. For example, Pocket.watch, BuzzFeed and Kin Community use Amazon's Amazon Video Direct program to distribute their videos on Amazon Prime Video and get a cut of Amazon's subscription and/or advertising revenue in return. "The reality is, they have to do something with [their content]. Maybe the market has matured enough where those hours of programming exist, and they're trying to figure out that either it's going to sit there and only monetize off YouTube for pennies or figure out a way to put it into a channel," said Eunice Shin, managing director at consulting firm Manatt Digital.
Companies are now factoring these repurposing opportunities into their production costs. Pocket.watch is developing narrative-driven series that it plans to release first on YouTube, and it's already thinking about "how can we engineer those narratives so they have a little bit more closure at the end of the third episode so that we can then repackage them into [22- or 30-minute episodes] and distribute them elsewhere," said Williams.
https://digiday.com/?p=307791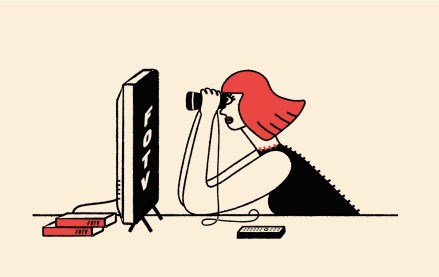 This week's Future of TV Briefing offers an updated list of the key terms that can cause confusion when talking about the TV, streaming and digital video industry.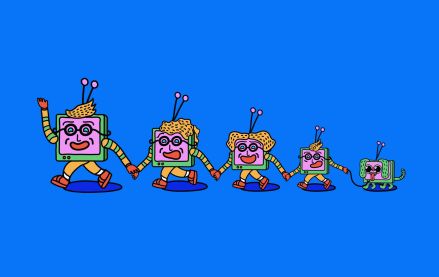 This week's Future of TV Briefing looks at what the Disney-Charter pay-TV distribution deal seems to indicate about the increasingly more-complementary-than-contentious relationship between traditional TV and streaming.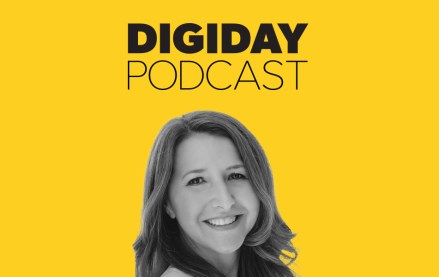 September 12, 2023 • 3 min read
Traditional TV now accounts for less than 50% of Georgia-Pacific's spending, but its share still exceeds streaming's.