Six months in, sports app Otro pivots away from subscriptions
July 31, 2019 • 4 min read
No one said subscriptions was an easy business.
Sports subscription app Otro is pivoting its business model six months after launch, setting up as a digital content studio to open up more access to audiences and revenue streams.
Launched with a sprinkling of media attention in December, the app offers fans video content and more direct access to soccer players for a monthly fee of £3.99 ($4.86). The platform's unique sell is its 17 founding global football players, including Lionel Messi, Neymar and David Beckham, all with huge marketing appeal and social media followings, who share a set amount of content exclusively through Otro.
After seeing the content Otro published on social media outside of the paywall, perform well, the company is doing away with the paywall and building out a digital content studio. This is a model that Claire McArdle, former vp of Comedy Central International Studios at Viacom, knows well.
"We're a young business in a competitive market, and we're not afraid to try different approaches. We want to build toward what the audience wants," said McArdle, chief creative officer at Otro. "There's an acknowledgment that it is a challenging and competitive market, when you are new into that and you see traction happening in another area you can investigate, be lighter on your feet and agile."
Otro will continue to produce short-form reactive social videos as well as longer-form documentaries and originals for the app, social platforms and for broadcasters and commissioners. Content also links to interactive competitions to win exclusive prizes related to the players. Publishing outside of the paywall opens it up to branded content partnerships too, plus revenue from ads sales around content on platforms, where it will also publish more than 500 pieces of back catalog content. Otro's most popular social account is Instagram with 742,000 followers; it plans to launch a YouTube channel soon.
"The space we are really strong in is the mid-form formatted space, between seven and 11 minutes long," said McArdle. "We'll take a 360-approach. Before I sign off content, I want to know where it sits, the target demographic, which territory and what is the life beyond that piece of content, will this become a 22-minute-long piece?"
The biggest internal change is a restructure and growth in the in-house digital content studio so that it can respond quickly to opportunities with players and brands. Previously, the content team was set up to manage external suppliers. There are now 11 people in the content team, out of 29 in the company. The company didn't answer directly on lay-offs but said there has been restructuring due to the different talent required for a content studio model compared with a subscription business.
According to mobile market insight company Sensor Towers, the Otro app has had 262,000 installs to date. Users in the U.S. have spent the most time in the app, 16%, followed by 11% in the U.K. The app's largest market of installs is Brazil with 19%, which, given its love of soccer, may not be much of a surprise. Otro wouldn't share how many subscribers it has, but those who have paid an annual fee will be reimbursed.
On the surface, a subscription model in sports makes a lot of sense. Media companies with recurring direct-to-consumer revenue lines can fetch a higher valuation than ad-supported models. Soccer itself may be too narrow a focus with too much freely accessible content to benefit from a subscription model. Part of the challenge for Otro in growing subscribers is distributing on an app where the content is invisible to Google search results, a huge driver of traffic even for subscription publishers.
Otro is not the first media company to show variations of this model, Dugout was created by the world's biggest football clubs to create their own media brand, and Sportslobster, a now-defunct sports social network, sought to bring together fans and athletes. The Athletic scaled 500,000 paying subscribers this week, and local newspapers are unbundling their sports coverage to drive subscribers. 
"I've seen other businesses who think they have taken a big enough chunk out of the football community that the market of 3.5 billion global fans will feel underserved and will pay to access on another channel to consume content," said Misha Sher, worldwide vp, sport & entertainment at Mediacom. "If you can convert at best between 5% and 10%, I don't see how that business model would work overtime."
The digital content studio model makes a lot more sense to Sher. "Like anything in our industry, it's about exclusivity, what can you offer we can't get anywhere else. It's important for us to execute across a multitude of channels and optimize what we do for clients," he said.
Ultimately, Otro will need to assert its position and differentiation in the market beyond access.
"There's a shift in players taking control of their own conversations," said McArdle. "It's more than just watch this video, we create those exclusive experiences with fans. We are working directly with the players and the content we're producing with them collaboratively. It is absolutely what they want to do."
Image: courtesy of Otro via Facebook.
https://digiday.com/?p=342145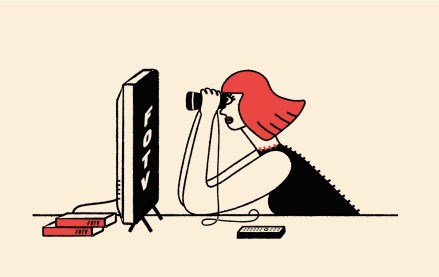 This week's Future of TV Briefing offers an updated list of the key terms that can cause confusion when talking about the TV, streaming and digital video industry.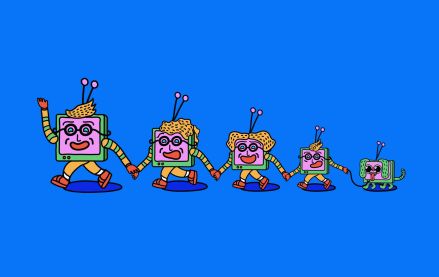 This week's Future of TV Briefing looks at what the Disney-Charter pay-TV distribution deal seems to indicate about the increasingly more-complementary-than-contentious relationship between traditional TV and streaming.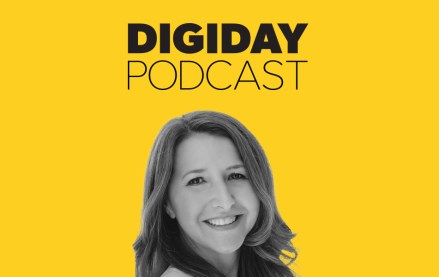 September 12, 2023 • 3 min read
Traditional TV now accounts for less than 50% of Georgia-Pacific's spending, but its share still exceeds streaming's.