Rather than viral hits, Insider has shifted its video strategy to focus on shows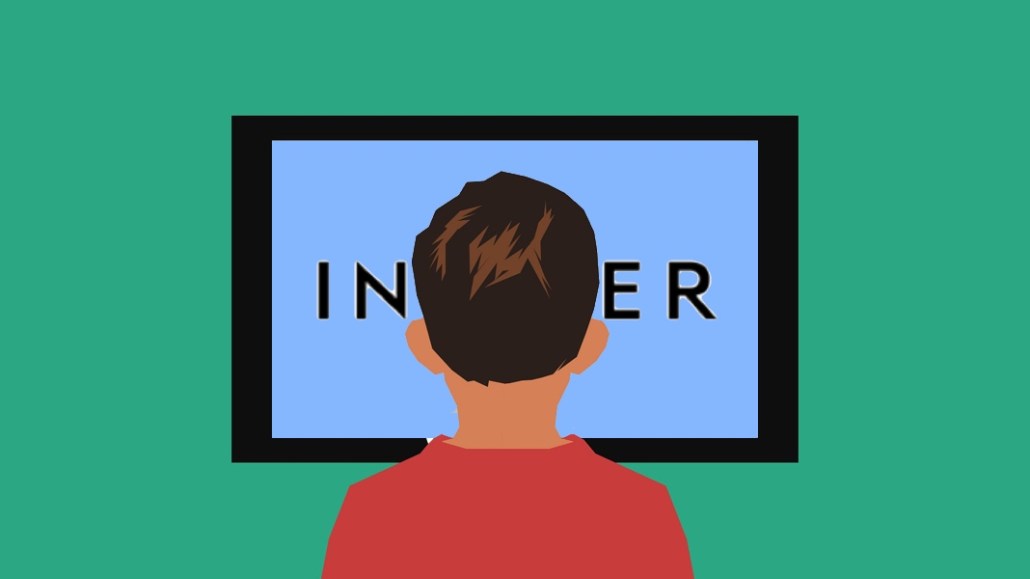 In 2017, Business Insider's top executives used their pitch at the NewFronts to talk about its short-form video know-how, which could create lines around the block for everything from rainbow bagels to oversized blocks of gooey cheese. The message: BI could use its gigantic distribution and social video content chops to do the same for businesses of all sizes.
But times change. With Facebook's algorithm favoring different kinds of video and short-form video no longer in favor, Insider has seen its view counts dissipate to just a third of where they were a year ago. Insider's combined platform video views have fallen precipitously over the past two years, down from 2.3 billion views in July 2018 to 692 million in June 2019, according to Tubular Labs data. Facebook still dominates those top-line totals, but thanks to Insider's focus on longer videos, YouTube now contributes a meaningful chunk: In June, YouTube accounted for 24% of those views, per Tubular.
Now, Insider is focused squarely on series. Insider now has 21 Facebook shows — up from seven this time a year ago — running or in preproduction that run at least weekly, though its flagship news show, "Business Insider Today," which has nearly 1 million followers, runs Monday through Friday. Most programming is advertiser-friendly lifestyle fare. "Movies Insider" breaks down the special effects in movies, while "The Making Of" explains how both high-end goods (luxury wallpaper) and everyday items (rubber gloves) are manufactured. On Food Insider, "The Ultimate List" features foods and drinks that a viewer needs to try "before you die," while "Best of the Best" highlights the best examples of local food specialties such as Philly cheesesteaks or New York pizza.
Instead of distributing short-form branded content and relying on Facebook to monetize its video inventory programmatically, Insider offers advertisers three choices: They can buy pre- and mid-roll advertising from Insider directly; they can pay to appear in individual episodes, or blocs of shows; or Insider will produce and help to distribute a multi-episode show across platforms. For the shows, Insider offers a views guarantee.
"We had 45-second videos that would completely overwhelm the servers of an e-commerce company, or book a restaurant for months in advance," said Pete Spande, Insider's publisher and chief revenue officer. "But as the platforms were optimizing more for pre-roll, mid-roll, they made a choice."
The shift in strategy means fewer but bigger deals, according Spande. But it also fits into Insider's longer-term ambitions to compete for TV advertising budgets. Through the first half of this year, Insider said it is making more money from Facebook than it did during the same period last year. The company would not share specific revenue figures.
"The notion of the show is well-understood," Spande went on. "Netflix, Amazon Prime have all taught us that binging is a really satisfying content experience."
Over the past year, the share of longer videos Insider publishes on Facebook has expanded considerably, according to Tubular. From April to July in 2018, Insider published 1,390 videos on Facebook, and just 7.8% of them ran longer than five minutes. Over the same three month period in 2019, Insider published 1,384 videos, and 35.5% of them ran longer than five minutes.
When Facebook changed the rules of the road back in 2017, many media observers worried that the revenue available from mid-roll ads would fail to make up for the revenue publishers had earned from distributing branded content. "You're not going to substitute branded content with mid-roll revenue," one publishing-side executive told Digiday last year.
Insider has found takers for its new strategy. According to a spokesperson, "hundreds" of advertisers have bought in to the mid-roll opportunity, and "dozens" have signed on to appear in episodes. Four brands, including Lincoln and Visit Singapore, have signed on for co-created shows, which carry a price tag that starts in the mid-six figures.
The pivot toward larger-scale programs aligns with a longer-term trend among advertisers looking to conduct bigger deals with fewer publishers participating; Spande noted that many of the deals he and his team have done are the result of "winner-take-all RFPs."
"I do think it's pretty smart, in terms of what advertisers are looking for," said Robert Gibbs, head of performance at the agency Media Assembly. "I think it's providing more options to brands that have a more complex journey."
Like Group Nine's NowThis, Insider distributes most of its shows across multiple platforms. The first season of "Travel Dares" was published on Facebook and YouTube; the second season will be distributed there, and on Instagram TV. For example, Insider calculates that more than 40 years' worth of "Travel Dares," a show it produced in partnership with Chase Marriott, has been watched across all platforms since its debut.
"It's a great chance to make the most of the content that we have," said Greg Stranz, executive director of advertising, media and product development at JPMorgan Chase.
The change in programming is part of several moves Insider is making to make itself more attractive to advertisers that have TV budgets. It launched an OTT app last summer, shortly after signing up with Nielsen to begin measuring the reach of its video content. On May 1, the company announced it had hired Erica Berenstein from The Wall Street Journal to head up Business Insider TV, with a mandate of expanding into more episodic TV programming.
Those moves could also help it continue to meet marketers' increasingly sophisticated video needs. "As a larger advertiser, you can't build that scale of business on the assumption that a three-second view is really going to move the needle on your business goals," Gibbs said.
An earlier version of this story said Erica Berenstein heads up Insider TV. She heads Business Insider TV.  
https://digiday.com/?p=341255