'They're putting up big numbers with original video': Why Bustle bought Elite Daily
April 17, 2017 • 3 min read
•
•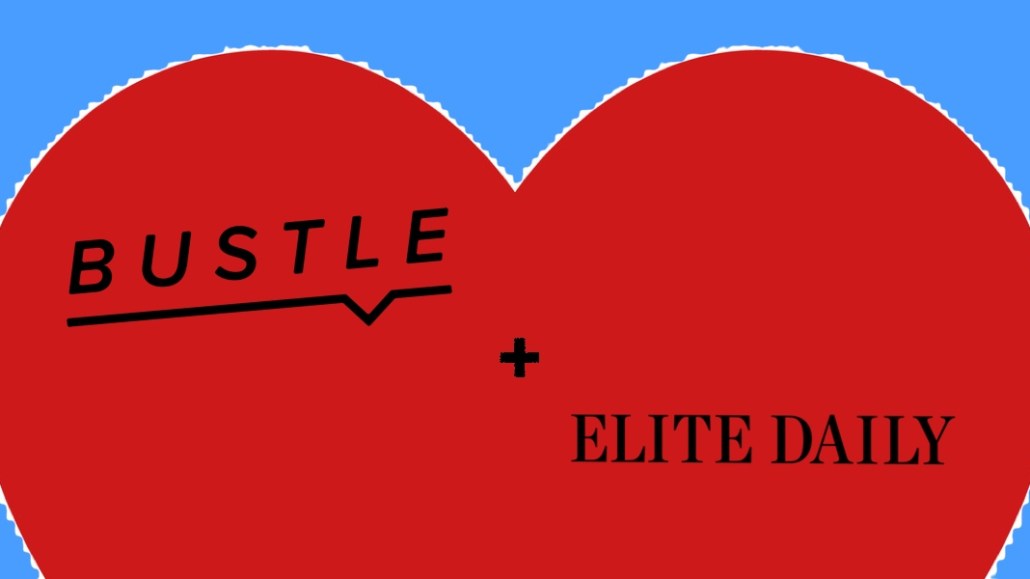 Millennial publisher Elite Daily, which soared to profitability in its first year, only to become a write-down late last year, is getting a new lease on life. Women's interest publisher Bustle announced Monday that it had acquired Elite Daily from the Daily Mail Group Trust, which bought the millennial publisher for $40 million in 2015. The terms of the sale, which involved a mix of cash and stock, were not disclosed.
Elite Daily grew by seizing on Facebook's power as a content distributor, first for text-based content, then for video. But its risqué posts with titles like "Why semen tastes good" spooked enough advertisers that DMGT had trouble selling Elite Daily's audience in tandem with Daily Mail's.
"I thought it was a good match for this company," said Bustle CEO Bryan Goldberg. "Young people love this brand. The social footprint is massive. Their videos constantly go viral. They have such great recognition amongst young readers, and that's reflected in the numbers.
Goldberg and Bustle Digital Group's editor in chief, Kate Ward, both expressed confidence that they can solve for those problems. The two publishers had already been involved in an informal traffic-sharing partnership on Facebook and Instagram, so there's some familiarity. The conversation has been edited for brevity and clarity.
DMGT kept Elite Daily separate. How will Bustle and Elite Daily share resources?
Goldberg: From a consumer perspective, very little will change. From a sales and back office perspective, there will be full integration. Our sales and marketing team is 100 percent mobilized around this sort of proposition. We're very experienced at selling native. We're very experienced at selling custom work for clients.
How are the brands going to work together?
Kate Ward: Elite Daily is really good at humor and picking up on what everyone is talking about right now. Health and wellness. We do health and wellness too, but I think being able to work together on the categories they excel in and we sell in is a really exciting opportunity.
Goldberg: The other thing to highlight is video. Elite Daily has huge viewership. They're doing tens of millions of views across platforms. One thing I've always admired about their success is they're putting up big numbers with original video. A lot of publishers put up numbers with repurposed third-party footage. This is going to take Bustle's young daily video team and add a lot of people to it.
One area where Elite Daily really led was sex and dating stuff. You now have three brands [Bustle, Elite Daily and Bustle spinoff, Romper] that focus on sex and dating in some ways. How are you going to blend them?
Ward: Our main goal is to deliver our readers an authentic experience that really speaks to them and what they're experiencing. For Bustle it was natural to lean into talking about relationships. And with moms too. think the same rings true for Elite Daily. As long as it's authentic and rings true, I think it'll translate.
Goldberg: For decades, Cosmopolitan and Seventeen drove the conversations about relationships for young women. And I think for the new generation, Elite Daily jumps to mind. I think that's just shows how much things have changed in the digital age.
https://digiday.com/?p=232664
This week's Future of TV Briefing looks at how this year's upfront and recent announcements from AMC Networks and Paramount indicate the progression of programmatic in the TV and streaming ad market.
This week's Future of TV Briefing looks at how major streaming service owners' subscription business fared in the third quarter of 2023.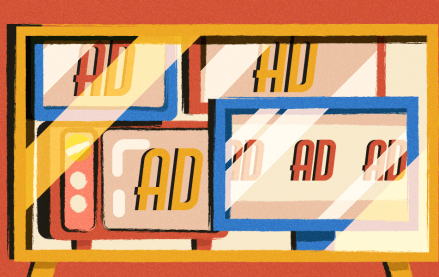 This week's Future of TV Briefing looks at what TV and streaming companies' latest quarterly earnings reports indicate about the state of the TV advertising market.