Why sex, millennials and video didn't sell for Elite Daily
December 12, 2016 • 4 min read
•
•
Eight months ago, Elite Daily was "the voice of Generation Y," in the words of a presentation it made to advertisers. Two weeks ago, the Daily Mail General Trust, its parent company, wrote down the entirety of its investment in the millennial-focused publisher, a tacit admission that the site was worthless to the company and its investors.
"Audience retention and revenue growth have been disappointing," a DMGT earnings release read. "Losses have exceeded expectations." The same release noted that Elite Daily, along with 7 Days and other, unspecified digital ventures posted a combined operating loss of $10 million (£8 million).
That plunge is the latest turn in a wild ride Elite Daily's been on since it launched in 2012. But how did a site that had been profitable after its first year, which DMGT acquired for over $40 million in January 2015, get reduced to a line of red ink?
Back when Daily Mail bought Elite Daily in 2015, its then-CEO Jon Steinberg claimed the acquisition gave DMGT access to half of all U.S. millennials. On paper, Steinberg's assertion might have been true, but on the ground, Elite Daily and Daily Mail's respective audiences behaved so differently that the sales teams couldn't package them together, according to multiple people familiar with the matter.
Where Daily Mail had managed to build an audience that reliably and regularly visited the site directly and spent large amounts of time there, the lion's share of Elite Daily's audience came, and went, from social media, Facebook, in particular. Elite Daily was one of the first digital publishers to pay celebrities and other influencers to share its content on Facebook, a strategy that more than doubled the size of its Facebook audience and tripled the traffic it received in a matter of months.
But that audience also didn't stay very long, and it was vulnerable to any changes Facebook made to its news feed algorithm. For example, two months after Facebook announced an algorithm change designed to emphasize posts about users' friends and family in the news feed, Elite Daily's traffic skidded 20 percent, to about 25 million monthly unique visitors, per comScore data. It continues to hover in that general vicinity.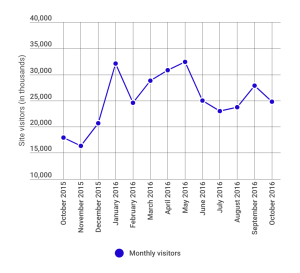 Elite Daily's sales team also had trouble convincing advertisers that its content, much of it focused on sex, relationships and drug use, was a good environment for them to get involved in.
While the Daily Mail is no stranger to writing about sex, it also wrote about plenty of other things – it cranks out 1,200 stories a day – giving them more breathing room with advertisers, according to multiple sources.
It also had trouble monetizing other facets of its web presence. Despite the fact that Elite Daily has outsize presences on Instagram and Facebook, multiple sources confirm it never received support to grow or expand its sales teams, which might have put it in a better position to grow its sponsored content, sponsored social or other revenue streams.
That choice not to bolster the sales teams looks odd in light of Elite Daily's substantial investment in its video operations. That team, 35 people strong, now accounts for the lion's share of Elite Daily's engagement on Facebook, and it has managed to meaningfully grow its monthly views from a high of 20 million views in December 2015, according to data from Tubular Labs.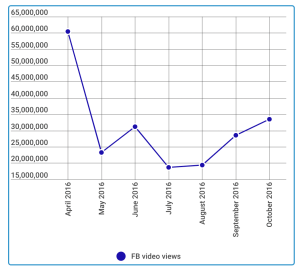 But the opportunity to monetize those views is limited. While Elite Daily posts most of its video content to YouTube as well as Facebook, the bulk of its views are concentrated on the latter. Advertisers haven't yet bought into some recent moves Elite Daily has made to segment its audience into more brand-friendly categories, either: Elite Daily Men and Elite Daily Mind & Body have both drawn minimal interest.
Writing down an investment is not the same as turning off its lights and shutting things down. But with only one source of optimism – video – to point to, it might not be long before changes come to the former voice of a generation. They will arrive at a site that looks very different in media buyers' eyes. "We believe they were one of the top news sites for a while," said Zach Rosenberg, president of media agency MBMG. "Unfortunately, they seem to have morphed into a content farm."
https://digiday.com/?p=213680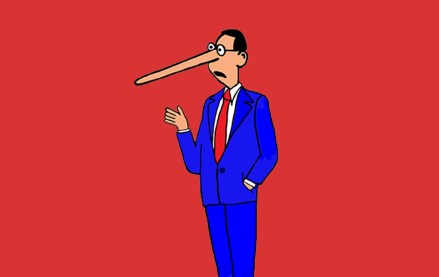 October 3, 2023 • 7 min read
•
•
A new definition for MFAs is available but the vague nature of the guidelines is leading to a lack of standards that might prevent adoption.
October 2, 2023 • 1 min read
•
•
The publishers who attended DPS were focused on the potential upsides of applying the technology to their operations while guarding against the downsides.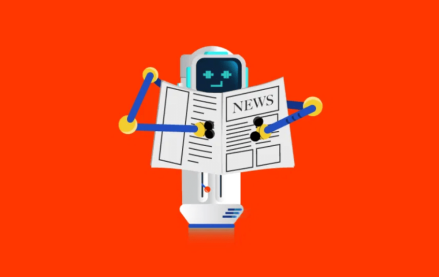 October 2, 2023 • 4 min read
•
•
Now that ChatGPT users can surf the internet for information, some publishers are reconsidering the weight of the issue.