NBCUniversal's Kelly Abcarian is set on solving the biggest math problem of her life
January 5, 2022 • 9 min read
•
•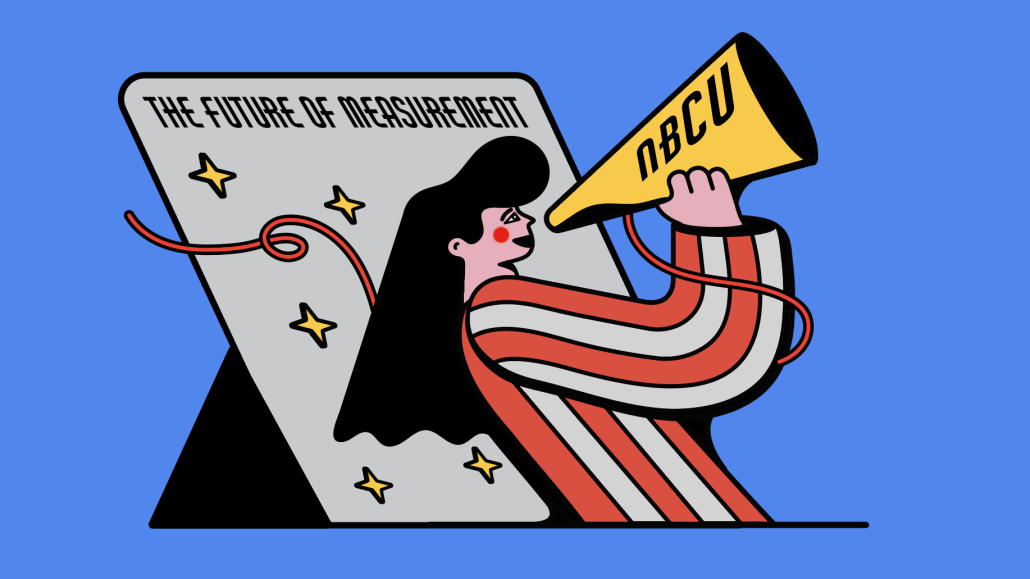 This story is part of Digiday's Masters of Uncertainty series, a look at people and companies at the center of media's defining storylines. Find the rest here.
Kelly Abcarian loves math. "I come from a family of math nerds," she said. "I've always been drawn to numbers."
That's good, because the TV advertising industry is in the midst of developing a new math, and Abcarian, the evp of measurement and impact for NBCUniversal's advertising and partnerships division, has given herself quite the equation to solve.
When the Media Rating Council stripped Abcarian's old employer, Nielsen, of its accreditation back in September, it threw the industry into a race to try and come up with a new standard — or standards — and Abcarian's current company, NBCUniversal, has assumed a lead position.
But in overhauling TV and streaming ad measurement, companies like NBCUniversal and executives like Abcarian are not solving for X. They are doing multivariable calculus, with the only consensus answer at the moment among buyers and sellers being that the days of a single dominant measurement currency are over.
"You're going to see so much change in the next 12 to 18 months," said Mike Law, U.S. CEO of Dentsu's Carat.
The measurement expert
When NBCUniversal hired Abcarian in April 2021, after she spent 16 years working at Nielsen, the announcement sent a signal that the Comcast-owned media conglomerate was looking to step up its measurement work.
Abcarian's hire "showed their commitment to change and their continued ability to bring in really smart people who know the subject matter and can rally around a cause," Law said.
As a fellow industry executive steeped in research and data, Magna evp and managing director of audience intelligence and strategy Brian Hughes was "heartened by the fact that somebody so entrenched in how measurement has worked and the minutiae and details is in the middle of this effort.
"For lack of a better term, I love to see research people at the center of evolving measurement and research," he said.
As the person who oversees the Association of National Advertisers' measurement efforts, which includes the ANA's own Cross-Media Measurement program, ANA group evp Bill Tucker said to himself, "Hey, here's someone and an organization that's an important organization, particularly in cross-media measurement, that we're going to get to work with."
Little could he have known at the time the extent to which the ANA, NBCUniversal and the broader industry would be working together.
Calling for change
In August 2021, Abcarian announced that NBCUniversal had sent out requests for proposals from measurement providers to participate in the Comcast-owned media conglomerate's plan to create a new measurement system.
With Nielsen in COVID-induced upheaval, and its own plans to sunset its currency by 2024, "I knew that was our moment to explore the options," said Abcarian.
Those options have ballooned to more than 100 companies. And rather than trying to find one measurement provider to become the new Nielsen — or to reassert Nielsen as the singular currency — the process is meant to certify different providers of different types of measurement, as evinced by a chart that NBCUniversal has compiled categorizing companies into six categories that range from audience measurement to business outcome guarantee.
"What Kelly's done is she's become the mouthpiece for what many of us have been saying for the longest time [about the need to change the industry's measurement yardstick]," said Jo Kinsella, president of measurement firm TVSquared, which is among the companies participating in NBCU's RFP process.
In an industry overrun with thought leaders, announcements and calls to action often don't amount to much. But with Nielsen's legitimacy shaken, Abcarian's message — coming from an executive of her background and a company of NBCU's stature — is resonating, particularly because she's backed it up with moves meant to build consensus and coordination.
In October, NBCUniversal announced a Measurement Innovation Forum to bring together industry organizations like the ANA and VAB — which had sounded the siren on Nielsen's miscounting — advertisers including Ford and Target and agency groups including Dentsu, Magna and Omnicom's OMD, to participate in the company's measurement work. On Nov. 9, the company convened forum members for its inaugural gathering, and it plans to hold a second session in the first quarter of 2021.
"[Kelly]'s not letting the industry forget what we owe to each other," said Kelly Metz, managing director for advanced TV activation at Omnicom Media Group. "In the television industry, we owe each other trust. If everybody tries to walk their own path and doesn't have a level of coordination that we require, we're going to do a disservice to our own industry."
Checking her work
Given her tenure at Nielsen, Abcarian holds a unique position in the current measurement shakeup. After 16 years on the side of the establishment at Nielsen, she is now among the loudest voices calling for change. Depending on one's perception, this change in tune either lends Abcarian credibility or undermines her.
On the one hand, Abcarian is very well versed in the workings of Nielsen's measurement system and was active in updating it.
She worked on the creation of Nielsen's Total Audience measurement system to measure across linear TV and digital, struck a deal with Roku to debut a streaming ad measurement currency and led the company's advanced video advertising group, which worked on addressable TV advertising and was bought by Roku. That track record gives her credibility when working on upgrading measurement today and communicating what upgrades need to be made.
"She was on the forefront of their whole addressable TV measurement effort and foresaw the fact that TV is going from a broad medium to a more personalized one in certain ways," said Hughes.
On the other hand, Abcarian spent years advocating for Nielsen's measurement system and its panel-based approach.
"The panel will continue to underpin measurement and be the truth set," Abcarian told Digiday in an interview in late 2018, an interview in which she also said that Nielsen would play "a critical role" in estimating the entire viewing population as people tune out of traditional TV.
Speaking with Digiday for this article, Abcarian said "the role of a panel should be minimized because the fact that we think we can count people in this fragmented world with a tiny panel leads to not only inaccuracy but also leads to undercounting all audiences."
I truly believe we cannot approach measurement in the new world with a legacy lens.
To be fair, a lot has changed in the three years between those statements. However, the dissonance cannot be ignored.
"It's a double-edged sword," said one agency executive of Abcarian's change in stance. "The problem with Kelly coming from Nielsen is that at Nielsen she carried that banner forever for the validity of Nielsen, on how this was the best way to measure. There's blowback because she changed teams and everyone remembers how she forced their hands when it was time to re-up their Nielsen contracts. But the benefit is you had someone defect from Nielsen and say Nielsen is not the right way to go forward."
Both perspectives appear to be valid. And like the solution to a quadratic equation, both can be true without one negating the other. As anyone who has taken an algebra class may remember, sometimes you think you have arrived at the right answer only to check your math and find yourself needing to recalculate. Abcarian seems to have done just that, albeit with much higher stakes.
"Force-fitting legacy approaches to measure the complexity of the sophisticated consumer that we're dealing with as we move ahead is a path to failure," said Abcarian. "I truly believe we cannot approach measurement in the new world with a legacy lens."
The future of measurement
As important as it is to rally all sides of the industry around modernizing measurement, then there's the work required to actually pull it off. Overhauling TV ad measurement is not akin to turning around the Titanic; it's more like getting ad buyers and sellers to disembark the Titanic and board an armada of different measurement providers and to bridge those various ships as they sail in the same direction.
"I am optimistic but skeptical," said Hughes. "There have been plenty of efforts in the past to do stuff around this that have not gone anywhere. There are so many different people who own different parts of the data that you need to do measurement well. Getting everyone to work together is no easy task."
After NBCUniversal issued its call to arms in August, some agency executives fretted about the potential for the measurement landscape to fracture. NBCUniversal was conducting its RFP process, and ViacomCBS was adding support for VideoAmp, and eventually WarnerMedia announced that it is talking with 10 to 15 different measurement providers to add Nielsen alternatives next year.
"One thing we can't allow to happen is one network group to go with Samba TV, another with VideoAmp and another with Comscore. It has to be a unified decision of alternative currencies that are allowed to be accessed in the upfront," said a second agency executive.
In other words, this is not a one-sided, winner-take-all situation. NBCUniversal and other network owners can add support for alternative measurement providers and even attempt to incentivize advertisers to adopt new, preferred currencies, but advertisers can respond to these pushes by pulling their dollars or resigning themselves to retain Nielsen as the currency. If everything is on the table, then so is the status quo.
"Practically there is no other way this happens without advertisers and media partners coming together. Of course the buy side has to be involved. We pay for everything. Of course they need us to participate," said Metz. She added, "That's why a new currency will exist, to meet our advertising objectives."
When, though? And how will that affect how the money moves around the TV and streaming marketplace?
No one seems to know. The money typically moves in response to measurement results, so flipping the equation may put the money in a bit of a holding pattern until the measurement situation is sorted. Even the question of how this all will play out in this year's upfront negotiations seems to be without answer at the moment.
Abcarian dodged the question of whether NBCUniversal will sign upfront deals in 2022 that are based primarily on non-Nielsen currency, though she didn't dismiss the possibility. Agency executives have been similarly noncommittal (everything is part of the negotiation, even talking to journalists). But everyone seems to agree at the least that is change is coming…eventually.
Between the continued shift in audiences' attentions to streaming and the MRC stripping Nielsen of its accreditation, "we have permission to move forward and do something different. Everybody's eyes are open to it," said Law. "There's still testing, learning, trying, exploration leading into next year's upfront, even through next year's upfront. But by the time we get to [the 2023-24 upfront cycle], I think you'll see some things starting to settle into place."
https://digiday.com/?p=435582
This week's Future of TV Briefing looks at what an industry group's conditional certification of three measurement currency contenders signals about the TV ad business's measurement overhaul.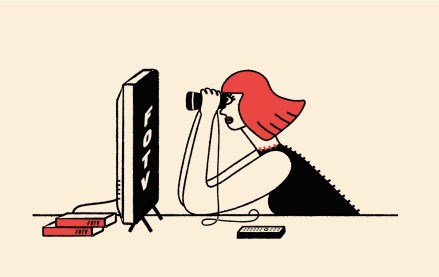 This week's Future of TV Briefing offers an updated list of the key terms that can cause confusion when talking about the TV, streaming and digital video industry.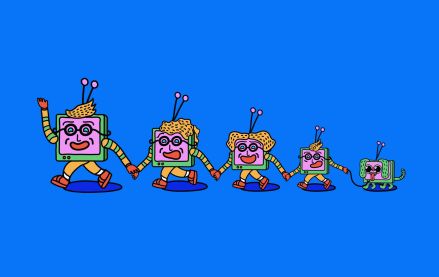 This week's Future of TV Briefing looks at what the Disney-Charter pay-TV distribution deal seems to indicate about the increasingly more-complementary-than-contentious relationship between traditional TV and streaming.