'We're treating it like TV': Why Scripps-owned Newsy has gone over the top
April 18, 2018 • 4 min read
Streaming news network Newsy has gone all-in on the biggest screen in the house.
Over the past year, Newsy, which streams a 24-hour network for breaking news and nonfiction original series, has pivoted away from its desktop and mobile products to focus on over-the-top environments. This includes Newsy's apps for connected TV platforms such as Apple TV, Amazon Fire TV and Roku, as well as distribution deals Newsy has signed with streaming pay-TV services such as Sling TV and YouTube TV. (Newsy is also integrated inside web-enabled TV sets from Samsung, Vizio and Element.)
As a result of these moves, 95 percent of Newsy's digital revenue today comes from over-the-top screens and providers, according to Newsy, which is fully owned by the E.W. Scripps Co. This includes advertising revenue both on- and off-platform as well as carriage fees Newsy has secured with some distributors, said Blake Sabatinelli, CEO of Newsy.
Newsy's decision to focus more on OTT streaming video distribution started around 18 months ago, Sabatinelli said. The company realized it could be like the typical digital publisher and go after the broad-scale audience for social and mobile, or go down the path of being a multiplatform television company, he said.
Newsy's decision was driven in part by the consumption habits of its audience, which increasingly preferred to lean back and spend more time watching Newsy on connected TV screens. Today, the average session time on Newsy's app for Apple TV, Amazon Fire TV and Roku TV is between 30 and 60 minutes, with Roku consumption falling on the top end of that spectrum, according to Sabatinelli. Newsy also programs its TV apps like linear TV channels, with the video stream autoplaying as soon as the app is fired up on these platforms.
"People are treating it like TV, so we're treating it like TV," Sabatinelli said.
Newsy still has its desktop and mobile products, and it distributes videos on Facebook and other social platforms. There, the approach is to distribute individual Newsy clips, with a focus on building awareness for the brand and getting users to come to Newsy's owned-and-operated channels.
While Newsy was the first digital-first media company to launch channels on Sling TV and YouTube TV, the company is also interested in traditional cable and satellite distribution. In December, Newsy announced carriage deals with Comcast, AT&T and Spectrum, among other pay-TV providers. Because of these deals, Newsy is now available in 26 million U.S. homes. The plan is to be in about 40 million homes by the end of 2018, the company said.
For Newsy, distribution on pay-TV services also opens up the ability create a diversified revenue portfolio beyond advertising. While Sabatinelli didn't disclose how much Newsy gets paid by distributors, he confirmed that Newsy has nabbed a carriage fee from some distributors.
This is different from some of Newsy's competitors. Cheddar, for instance, does not command a carriage fee from Sling TV and YouTube TV (where it just launched), in exchange for the ability to sell more inventory on the channels. Other digital publishers eyeing distribution on these TV services are taking a similar approach: Get distribution now, and aim for a carriage fee once it's proven that they're getting viewership.
It helps that pay-TV distributors, both traditional and digital, are looking for younger viewers, and digital publishers are using that demand to nab distribution on these services, said Alan Wolk, lead analyst for consulting firm TVRev. "There's no downside right now because [digital publishers] are fairly inexpensive and can potentially bring in younger viewers," Wolk said.
Newsy pitches itself as a facts-focused news network targeting millennials, competing directly against the shout-a-thons on traditional cable news. When asked whether it makes sense, then, to chase linear TV distribution at a time when millennials seem to be cutting the cord, Sabatinelli pointed to the scoreboard.
"There are still around 92 million pay-TV households in America; it's still the dominant viewing platform outside of Netflix and Hulu on OTT," he said. "No matter what the narrative says, there are still a ton of people watching traditional TV, and they will be for a long time."
Go deeper into the future of TV and entertainment: Subscribe to Digiday's weekly video briefing. 
https://digiday.com/?p=284272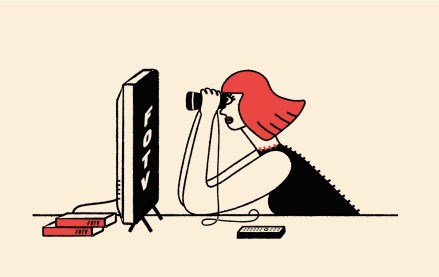 This week's Future of TV Briefing offers an updated list of the key terms that can cause confusion when talking about the TV, streaming and digital video industry.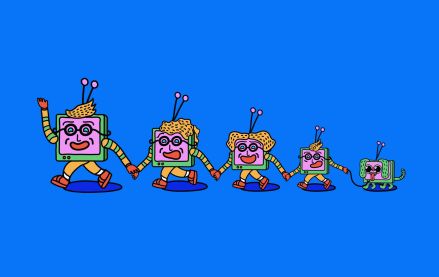 This week's Future of TV Briefing looks at what the Disney-Charter pay-TV distribution deal seems to indicate about the increasingly more-complementary-than-contentious relationship between traditional TV and streaming.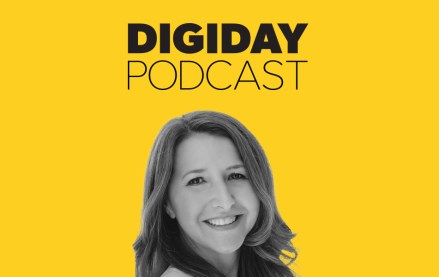 September 12, 2023 • 3 min read
Traditional TV now accounts for less than 50% of Georgia-Pacific's spending, but its share still exceeds streaming's.